At the beginning of 2020, Y13 students of Dulwich International High School Suzhou have received some very exciting news: As of 6th January 2020, they have received a total of 21 ED offers from American Universities! Among them, 14 offers come from "New Ivies": Carnegie Mellon University, New York University, University of Rochester and Rensselaer Polytechnic Institute. ED is the abbreviation of Early Decision. As the name suggests, the school decides to accept an applicant early. Unlike ordinary applications, a student can only choose one school to apply for an ED. If they are accepted, they can only accept the offer to enter the school and must withdraw any applications to other schools. Therefore, students who choose to apply for ED normally do so to their first choice. Details are as follows:
7 offers from New York University (New Ivies)
3 offers from University of Rochester (New Ivies)
3 offers from Rensselaer Polytechnic Institute (New Ivies)
2 offers from Boston University
1 offer from Carnegie Mellon University (New Ivies)
1 offer from Wake Forest University
1 offer from Rhode Island School of Design
1 offer from Syracuse University
1 offer from Brandeis University
1 offer from Babson College
New York University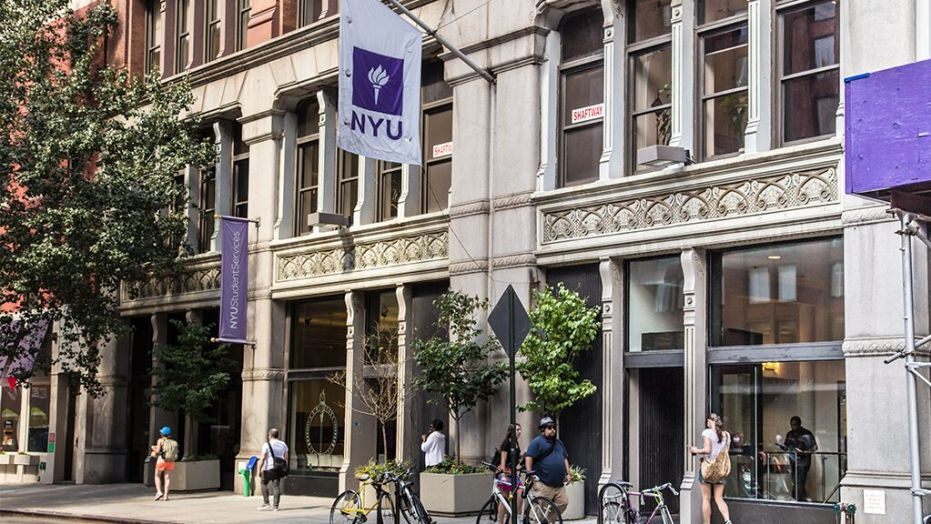 New York University (NYU) is a private research university based in New York City. Founded in 1831, NYU's historic campus is in Greenwich Village, Lower Manhattan. NYU also has degree-granting campuses in Abu Dhabi and Shanghai, and academic centres in Accra, Berlin, Buenos Aires, Florence, London, Los Angeles, Madrid, Paris, Prague, Sydney, Tel Aviv, and Washington, D.C.
Alumni include heads of state, royalty, aristocrats, eminent scientists, inventors and entrepreneurs, media figures, founders and CEOs of Fortune 500 companies, and astronauts. As of October 2019, 37 Nobel Laureates, 8 Turing Award winners, 5 Fields Medalists, over 30 Academy Award winners, over 30 Pulitzer Prize winners, and hundreds of members of the National Academies of Sciences and United States Congress have been affiliated as faculty or alumni.
The University of Rochester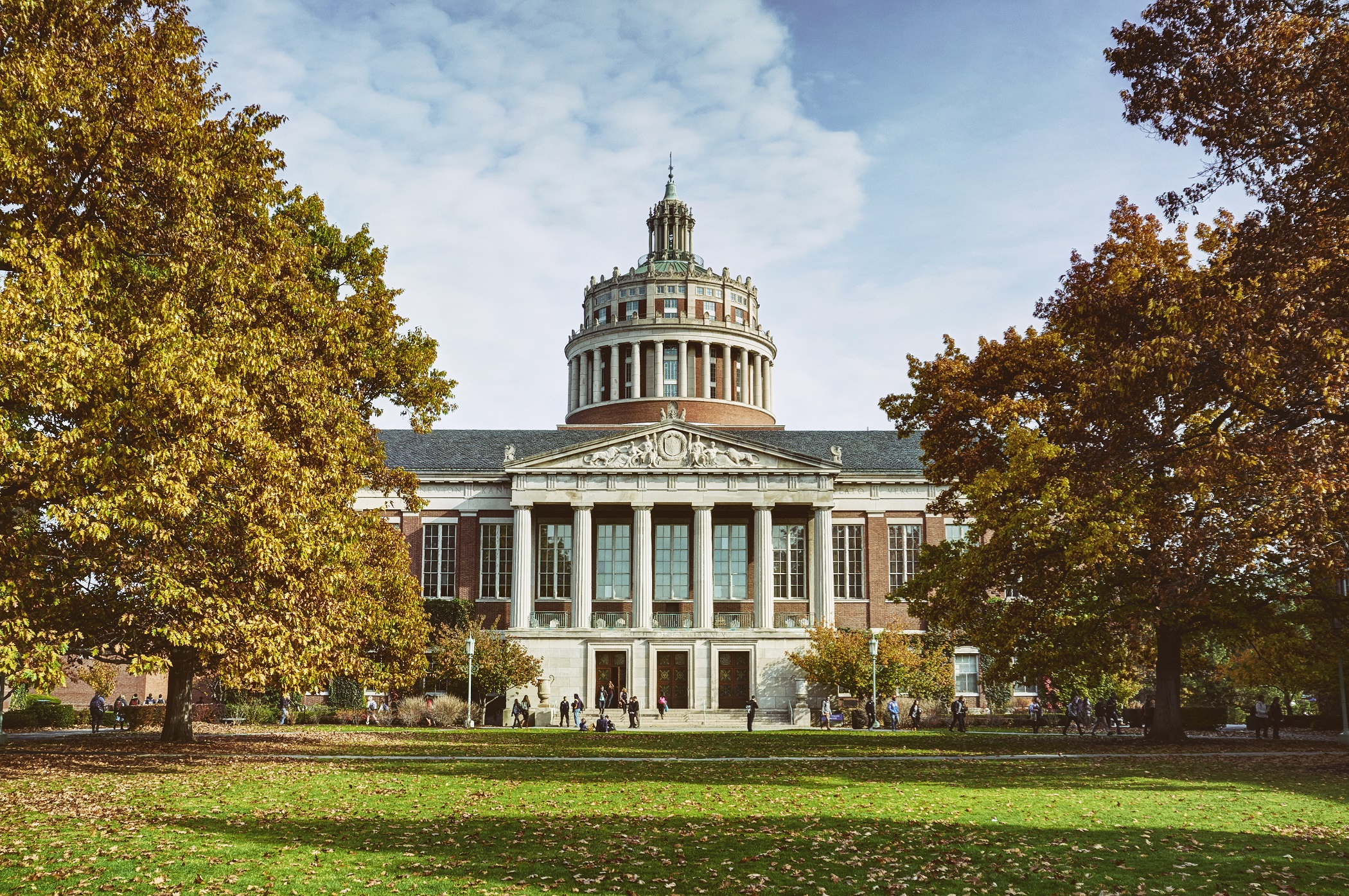 The University of Rochester (U of R, UR, or Rochester) is a private research university in Rochester, New York. The university grants undergraduate and graduate degrees, including doctoral and professional degrees. In its history, 7 university alumni, 4 faculty, and 1 senior research associate have been awarded Nobel Prizes; 32 faculty serve in the National Academies of Sciences, Engineering, and Medicine; 12 alumni and faculty members have won a Pulitzer Prize, and 20 faculty members have been awarded a Guggenheim Fellowship.
Rensselaer Polytechnic Institute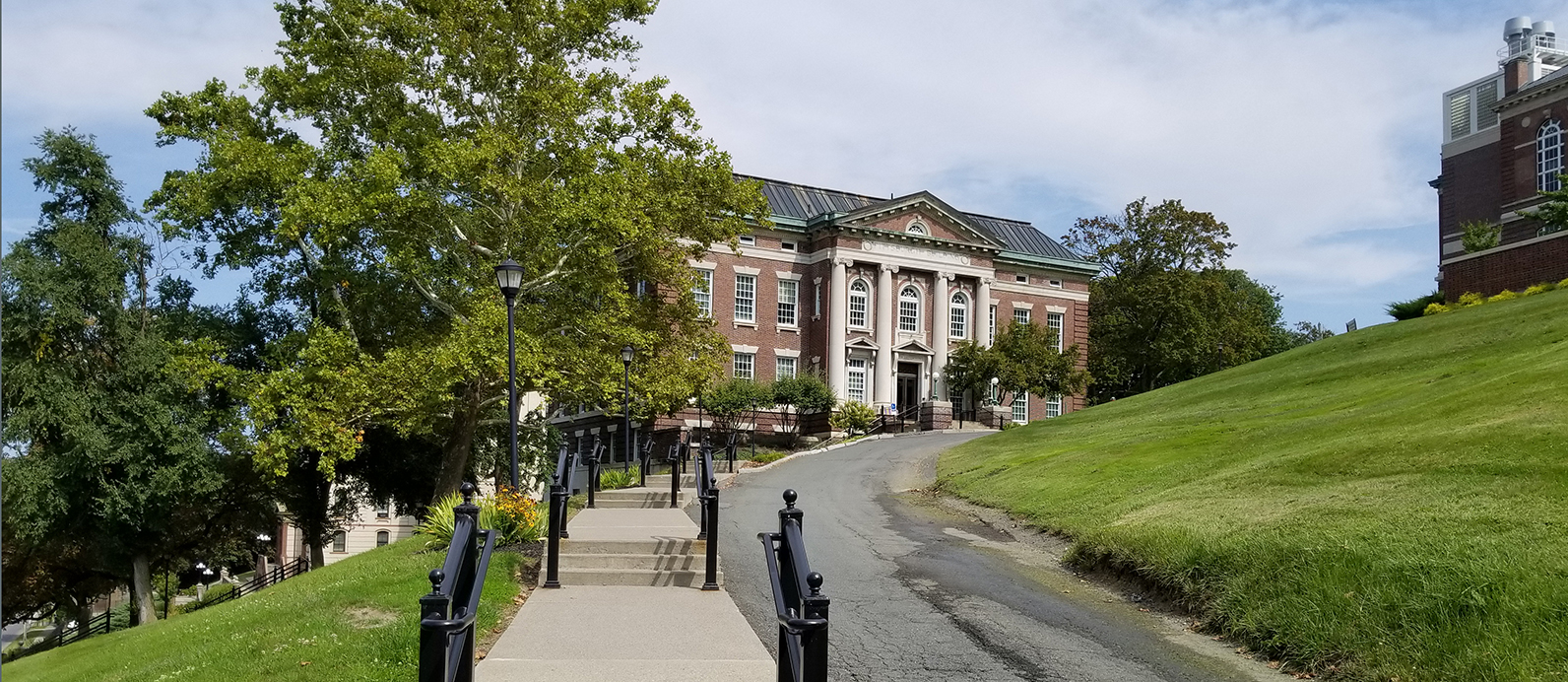 Rensselaer Polytechnic Institute (RPI) is a private research university in Troy, New York, with additional campuses in Hartford and Groton, Connecticut. It was established in 1824 by Stephen van Rensselaer and Amos Eaton for the "application of science to the common purposes of life" and is the oldest technological university in the English-speaking world. Numerous American colleges or departments of applied sciences were modelled after Rensselaer. As of 2017, RPI's faculty and alumni include six members of the National Inventors Hall of Fame, six National Medal of Technology winners, five National Medal of Science winners, eight Fulbright Scholarship recipients, and a Nobel Prize winner in Physics; in addition, 86 faculty or alumni are members of the National Academy of Engineering, 17 of the National Academy of Sciences, 25 of the American Academy of Arts and Sciences, eight of the National Academy of Medicine, one of the National Academy of Public Administration, and nine of the National Academy of Inventors.
Boston University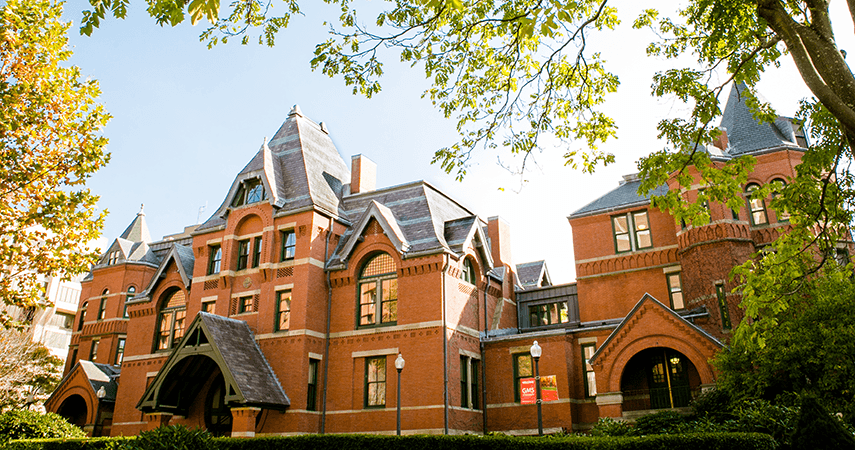 Boston University(BU) is a private research university in Boston, Massachusetts. The university is nonsectarian but has been historically affiliated with the United Methodist Church. The university has more than 3,900 faculty members and nearly 33,000 students and is one of Boston's largest employers. It offers bachelor's degrees, master's degrees, doctorates, and medical, dental, business, and law degrees through 18 schools and colleges on two urban campuses. The main campus is situated along the Charles River in Boston's Fenway-Kenmore and Allston neighbourhoods, while the Boston University Medical Campus is located in Boston's South End neighbourhood.
Carnegie Mellon University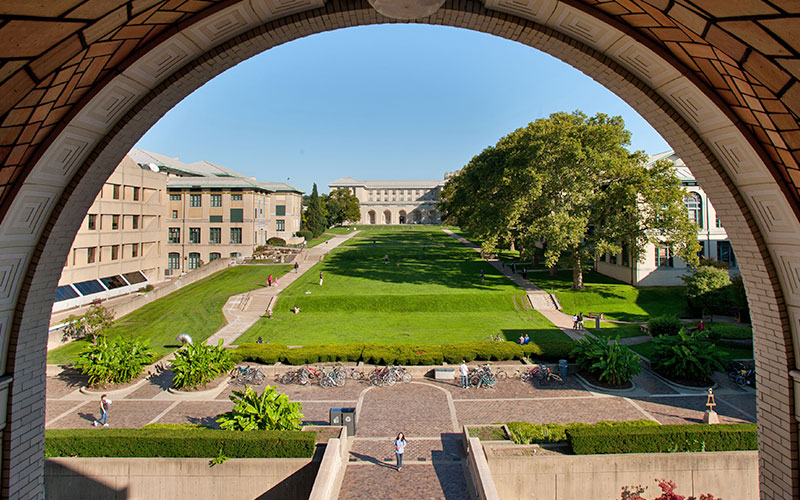 Carnegie Mellon University (CMU) is a private research university based in Pittsburgh, Pennsylvania. Founded in 1900 by Andrew Carnegie as the Carnegie Technical Schools, the university became the Carnegie Institute of Technology in 1912 and began granting four-year degrees. In 1967, the Carnegie Institute of Technology merged with the Mellon Institute of Industrial Research to form Carnegie Mellon University. With its main campus located 3 miles (5 km) from Downtown Pittsburgh, Carnegie Mellon has grown into an international university with over a dozen degree-granting locations in six continents, including campuses in Qatar and Silicon Valley, and more than 20 research partnerships.
Carnegie Mellon counts 13,961 students from 109 countries, over 105,000 living alumni, and over 5,000 faculty and staff. Past and present faculty and alumni include 20 Nobel Prize laureates, 13 Turing Award winners, 23 Members of the American Academy of Arts and Sciences, 22 Fellows of the American Association for the Advancement of Science, 79 Members of the National Academies, 124 Emmy Award winners, 47 Tony Award laureates, and 10 Academy Award winners.
Wake Forest University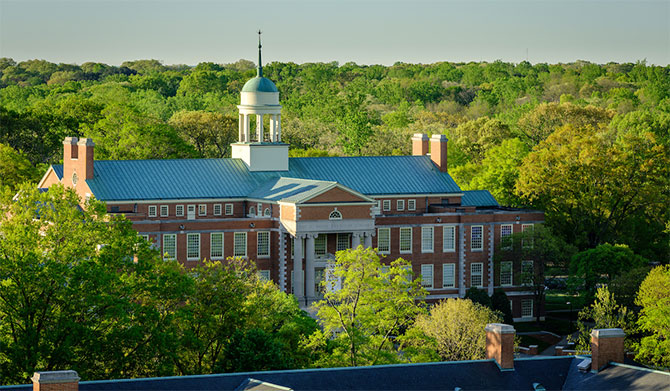 Wake Forest University is a private research university in Winston-Salem, North Carolina. Founded in 1834, the university received its name from its original location in Wake Forest, north of Raleigh, North Carolina. The Reynolda Campus, the university's main campus, has been located north of downtown Winston-Salem since the university moved there in 1956. The university also occupies lab space at Biotech Plaza at Innovation Quarter, and at the Center for Nanotechnology and Molecular Materials.
Wake Forest has produced 15 Rhodes Scholars, including 13 since 1986, four Marshall Scholars, 15 Truman Scholars and 92 Fulbright recipients since 1993. Notable people of Wake Forest University include author Maya Angelou, mathematician Phillip Griffiths, psychologist Linda Nielsen, Senators Richard Burr and Kay Hagan, athletes Chris Paul, Tim Duncan, Muggsy Bogues, Brian Piccolo and Arnold Palmer, and CEO Charlie Ergen. Wake Forest student-athletes are known as the Demon Deacons and compete in the NCAA Division I – Atlantic Coast Conference.
In 2020 US News Best Colleges Rankings, Wake Forest University ranked No. 27. However, the school is less well-known in mainland China than other top 30 US schools. The main reason is that the school is very strict in recruiting international students. To apply for the school, students need to submit about 5 propositions, so Wake Forest has the lowest number of international students among Top 30 universities.
Rhode Island School of Design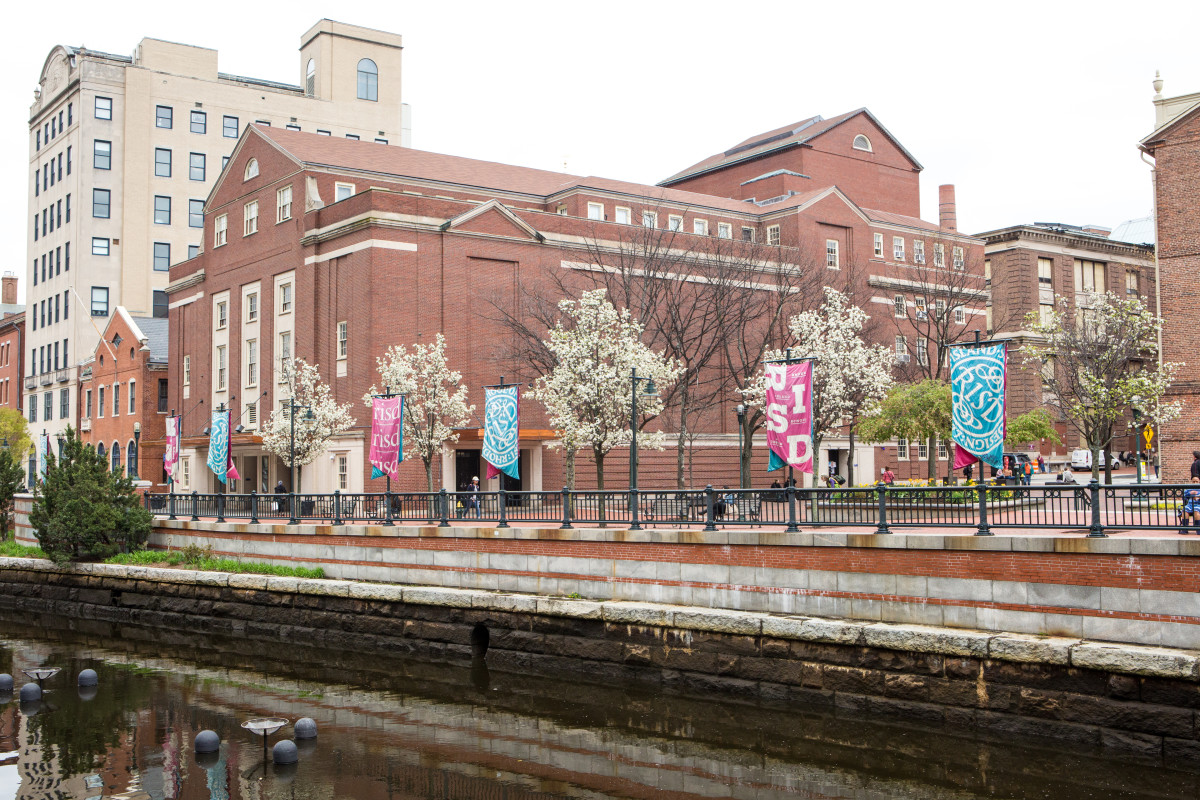 Rhode Island School of Design (RISD) is a private art and design college in Providence, Rhode Island. It was founded in 1877 and offers bachelor's and master's degree programs across 19 majors. RISD's campus is located at the base of College Hill and contiguous with the Brown University campus. The two institutions, which share social, academic, and community resources, offer a joint degree program and students can cross register for classes. In 2019 RISD was ranked 4th by the QS World University Rankings amongst Art & Design programs. The majors of RISD are at the forefront of the field, and Industrial Design, Graphic Design, Illustration, and Photography are particularly prominent.
Syracuse University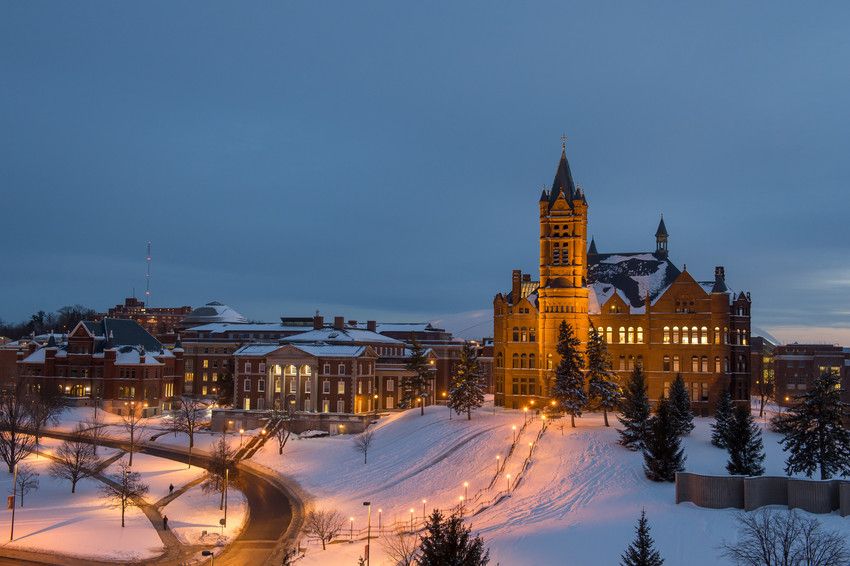 Syracuse University (Syracuse) is a private research university in Syracuse, New York. The institution's roots can be traced to the Genesee Wesleyan Seminary, founded in 1831 by the Methodist Episcopal Church in Lima, New York. After several years of debate over relocating the college to Syracuse, the university was established in 1870, independent of the college.
SU is organized into 13 schools and colleges, with nationally recognized programs in information studies and library science, architecture, communications, business administration, inclusive education and wellness, sport management, public administration, engineering and the College of Arts and Sciences. Syracuse University athletic teams, known as the Orange, participate in 20 intercollegiate sports. SU is a member of the Atlantic Coast Conference, or ACC for all NCAA Division I athletics, except for the men's rowing and women's ice hockey teams. SU is also a member of the Eastern College Athletic Conference.
Brandeis University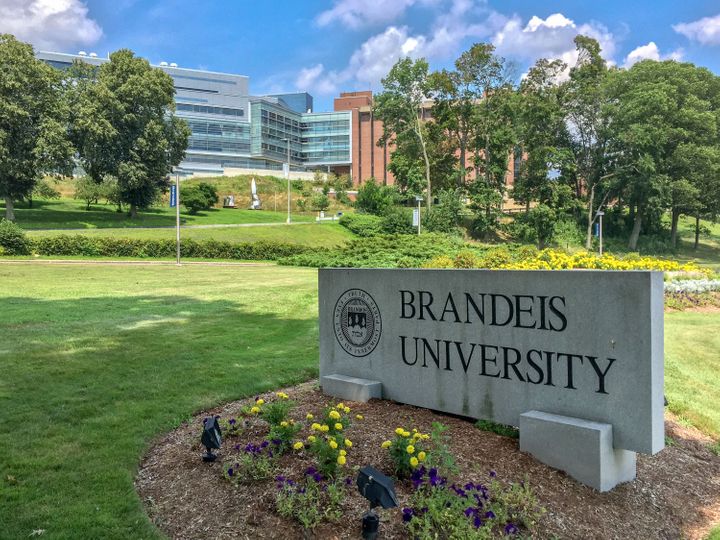 Brandeis University is a private research university in Waltham, Massachusetts. Founded in 1948 as a non-sectarian, coeducational institution sponsored by the Jewish community, Brandeis was established on the site of the former Middlesex University. The university is named after Louis Brandeis, the first Jewish Justice of the US Supreme Court.
The university has a strong liberal arts focus and attracts a geographically and economically diverse student body, with 72% of its non-international undergraduates being from out of state, 50% of full-time undergraduates receiving need-based financial aid and 13.5% were recipients of the federal Pell Grant. It has the eighth-largest international student population of any university in the United States. Alumni and affiliates of the university include former first lady of the United States Eleanor Roosevelt, Nobel Prize laureate Roderick MacKinnon and Fields Medalist Edward Witten, as well as foreign heads of state, congressmen, governors, diplomats, and recipients of the Nobel Prize, Pulitzer Prize, Academy Award, Emmy Award, and MacArthur Fellowship.
Babson College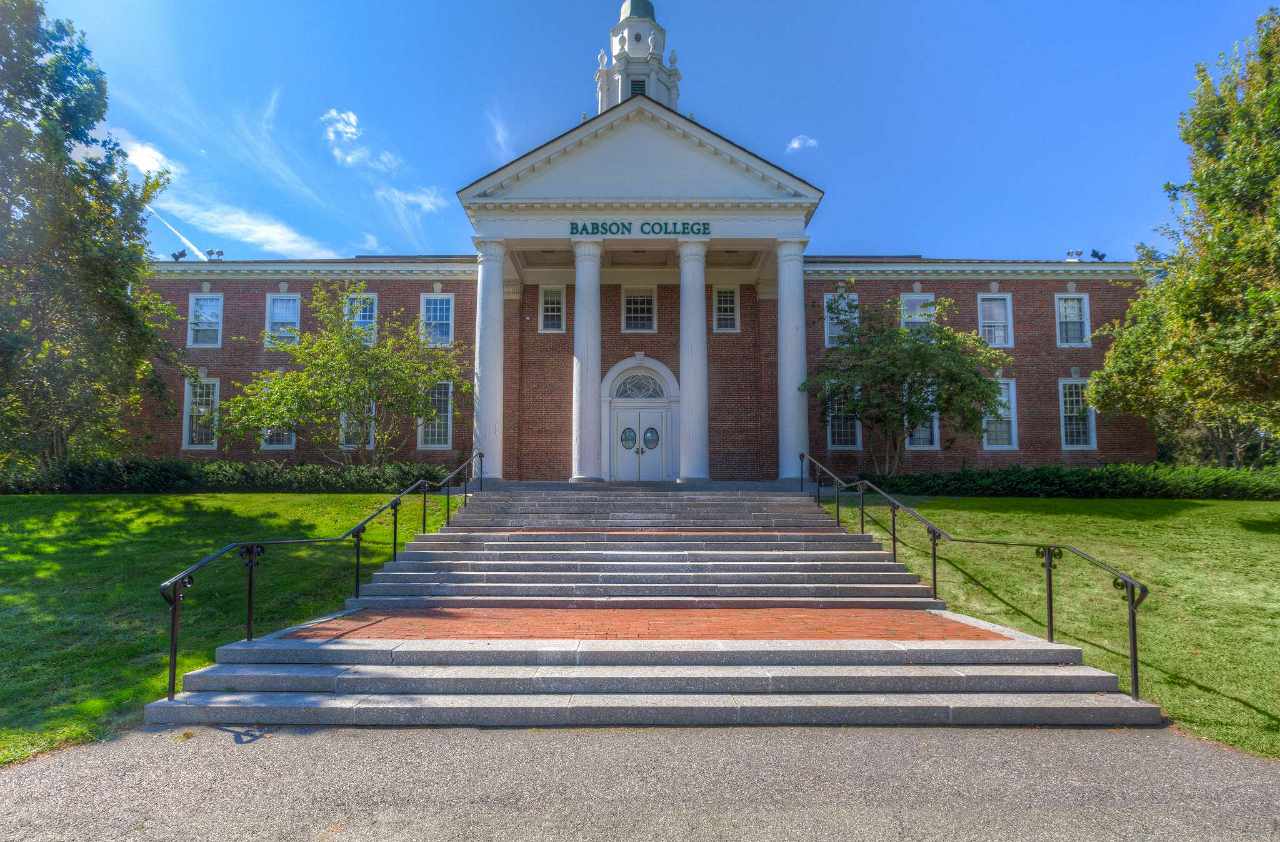 Babson College is a private business school in Wellesley, Massachusetts. Established in 1919, its central focus is on entrepreneurship education. It was founded by Roger W. Babson as an all-male business institute but is now coeducational. In rankings, Babson's undergraduate Entrepreneurship program has been ranked number one for the past 17 years by U.S. News & World Report.