During 20th-23rd February, some teachers and students at Dulwich International High School Suzhou went to Shanghai to perform at the International Schools Choral Music Society (ISCMS) Festival. One of the students Mathilda G. had an amazing time there:
"I had a great time in Shanghai for the International Schools Choral Music Society (ISCMS). The festival is a gathering of over 350 students from 26 schools from as far as Australia and Dubai. I couldn't believe that we learned 7 songs in three days but we did it! I thought it would take a week for a choir to learn a song. My favorite song was Oh My Children, My Poor Children written by Chris Artley, an award winning New Zealand composer. It was an amazing experience to sing in a choir of this size at such a high level. Singing jazz with the big band is a really amazing experience. Singing with the orchestra is also a great fun. The other piece was Five Spiritual written by Michael Tippett. This was the first time the piece has ever been performed in China and it was an amazing experience to sing this.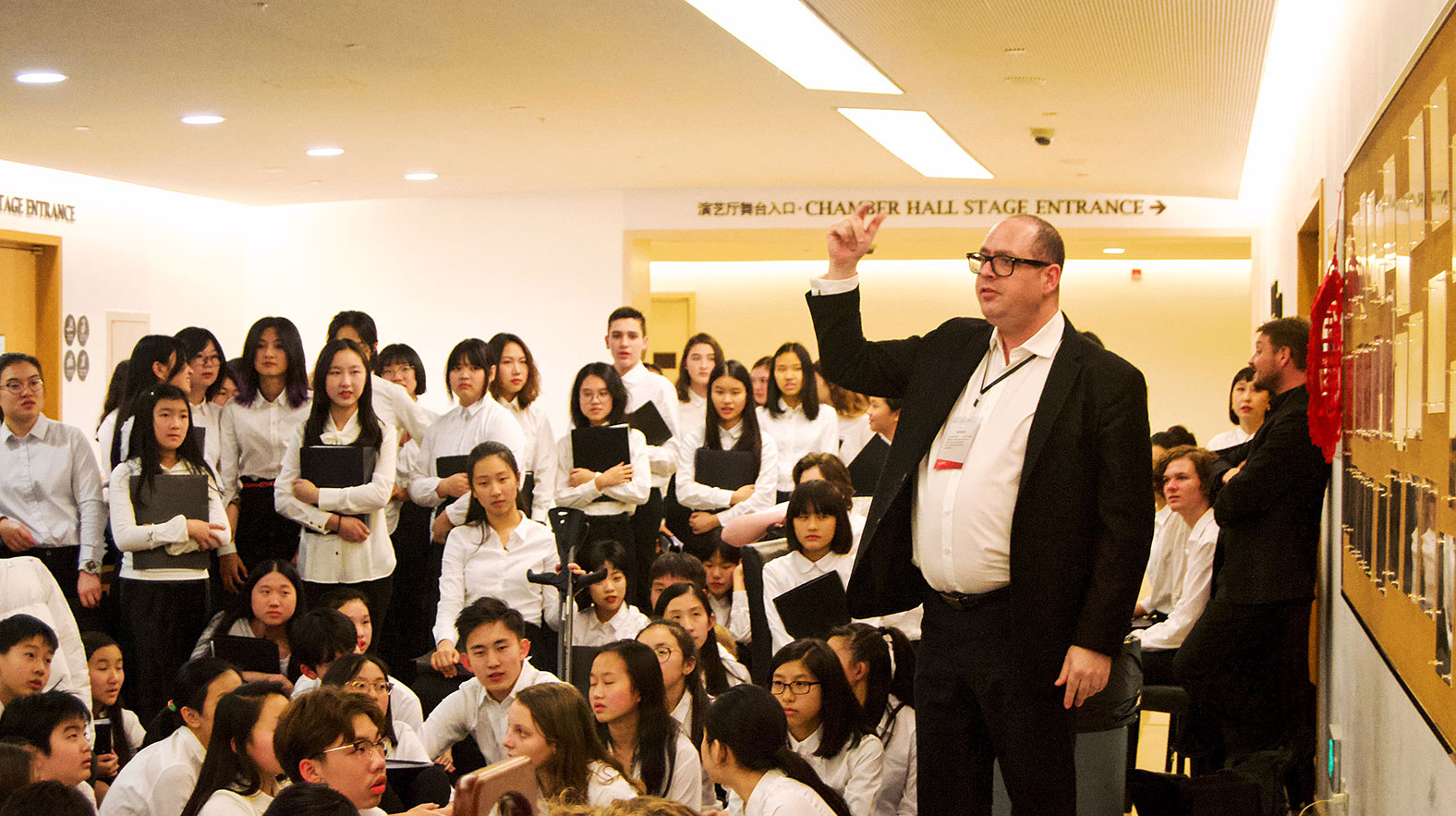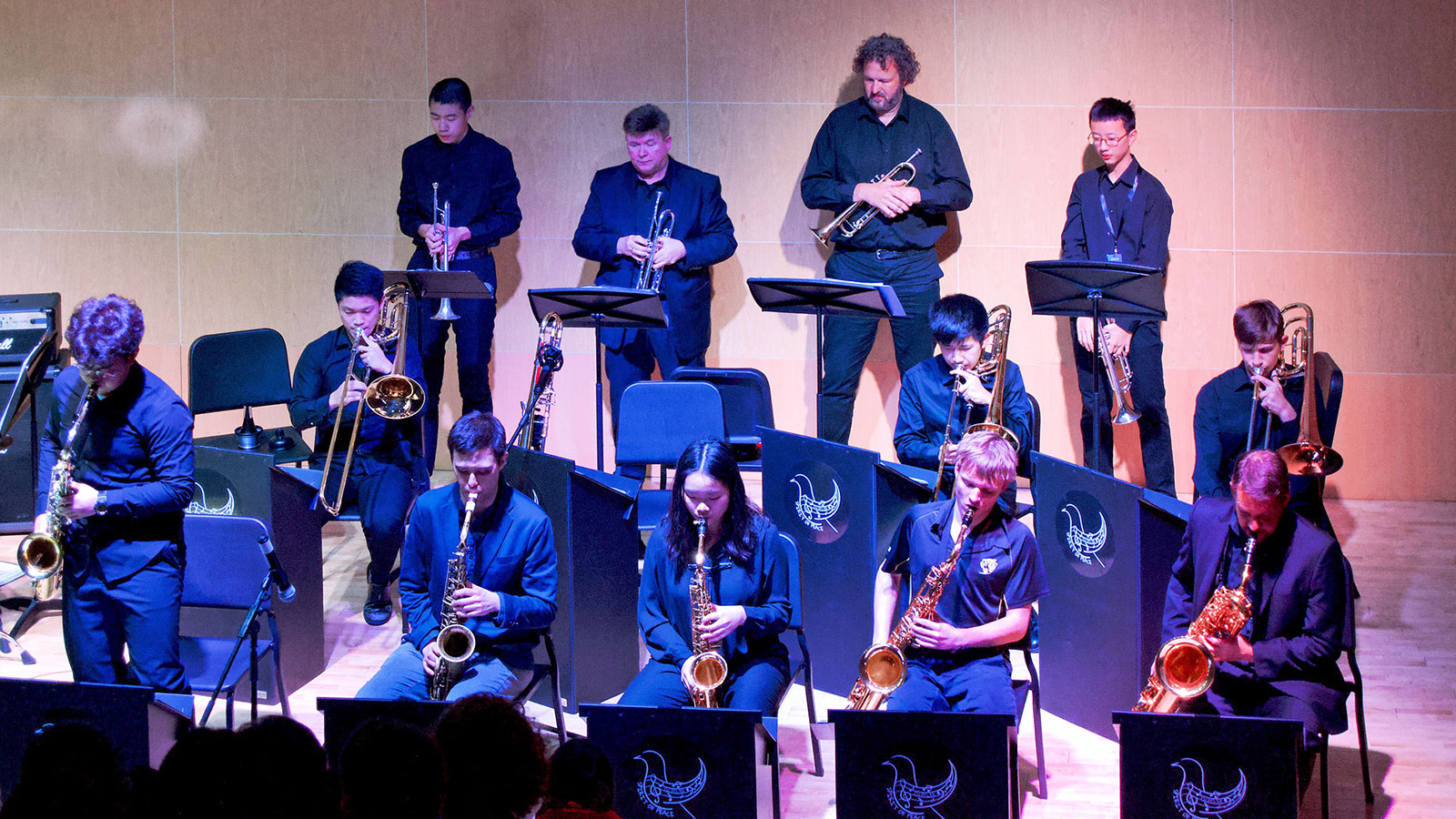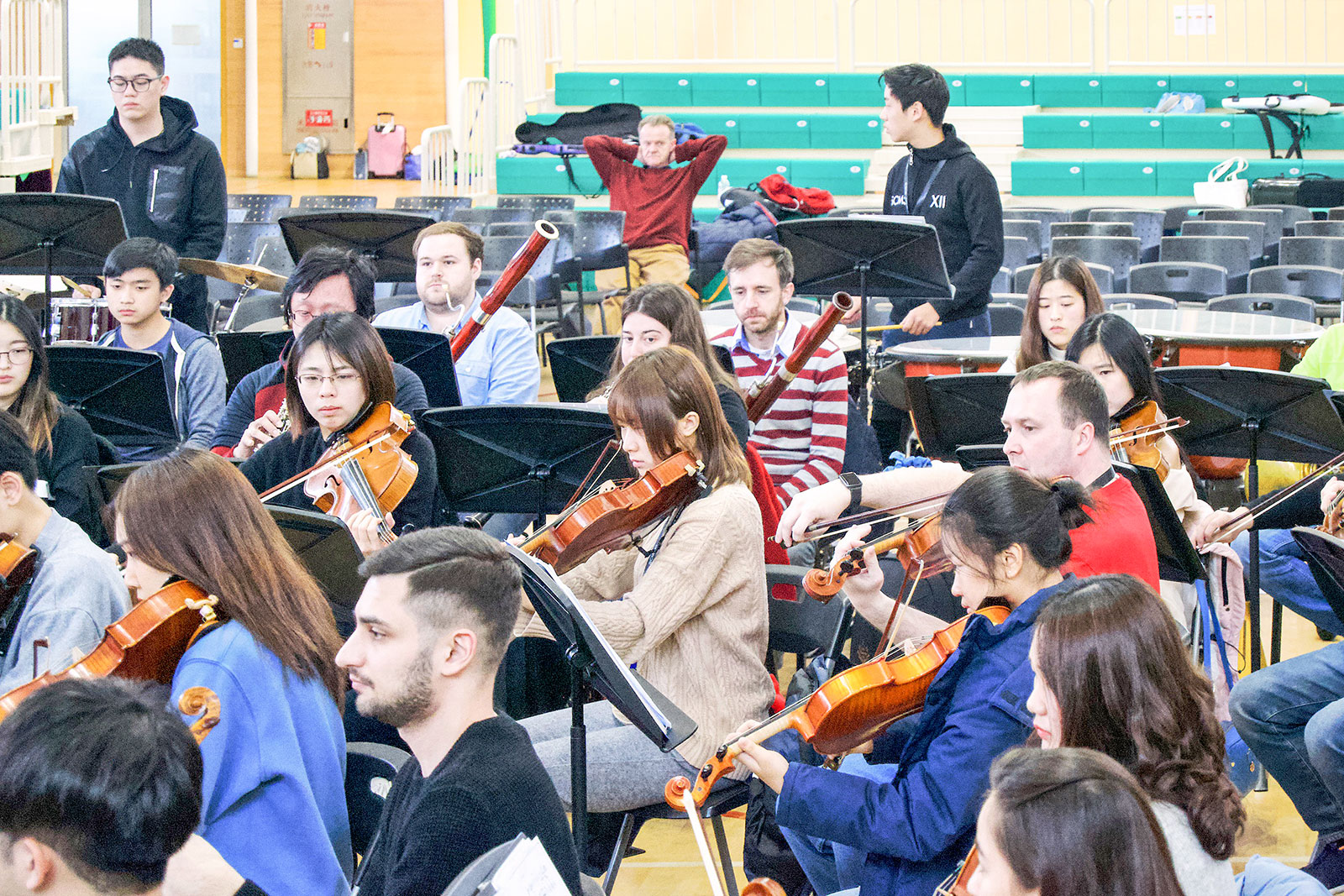 The singing skills we learned ISCMS are quite similar to the choir I was a part of when I was a primary school student. The big difference between the two is that there are more than two hundred students in the choir of ISCMS and they came from different Asian countries, so we have to speak English as a common tongue.
As a result, an interesting thing happened at break time. I talked to a girl next to me. She was Asian but I wasn't sure that if she was Chinese, so we spoke to each other in English. After a while, she turned around to chat with her friend and she was speaking Chinese! It was a really good experience to talk and share stories with people from around the world.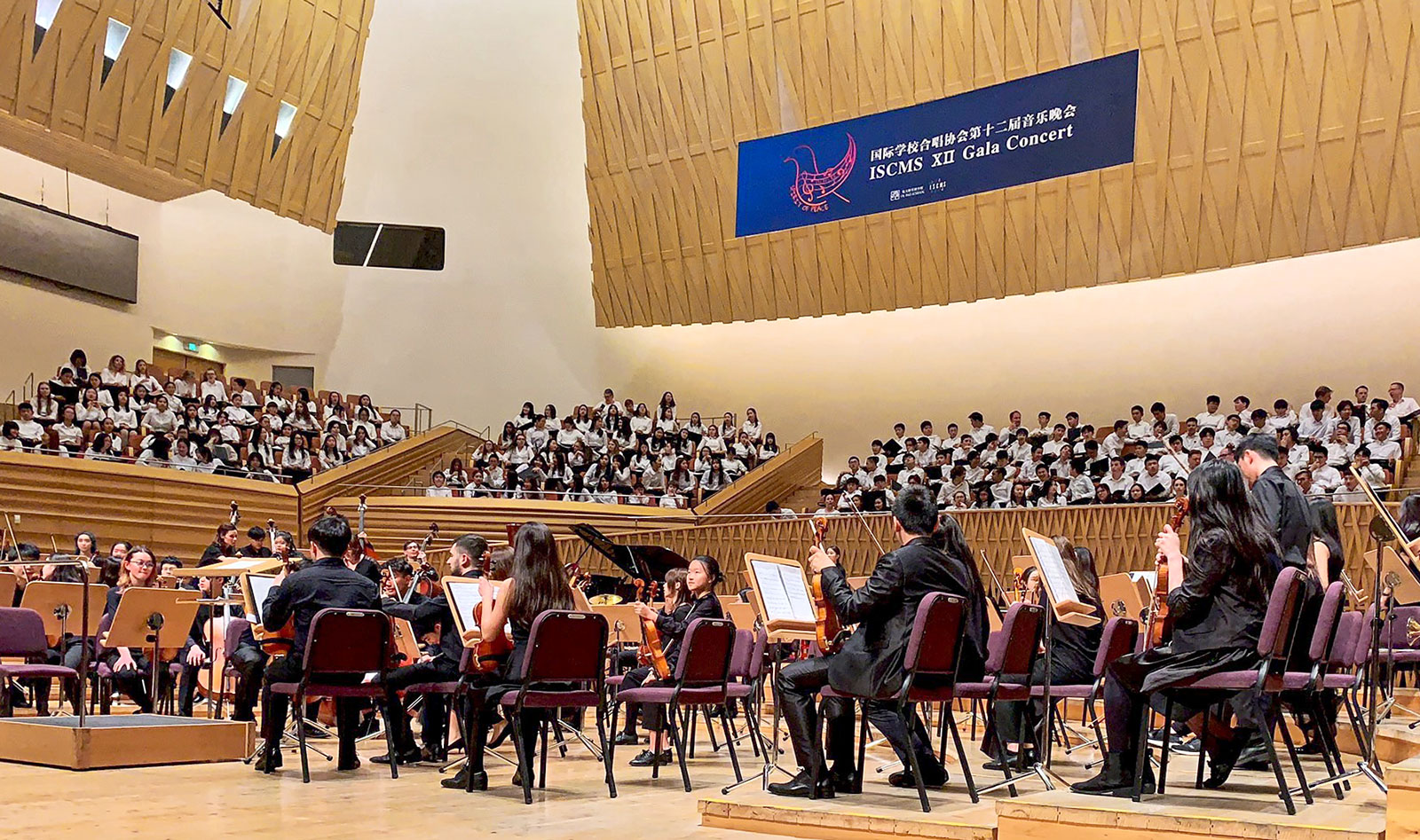 The orchestra were amazing when they played Britten's Young Persons Guide to the Orchestra. Such a difficult piece, but played brilliantly. I enjoyed listening to this piece very much. I cannot wait for ISCMS XIII next year!"
To enjoy the ISCMS music, please click here: ISCMS XII