More than half of the graduates of Dulwich International High School Suzhou matriculated to American universities in the past six years. American universities traditionally attach great importance to the comprehensive development of students, as well as their interdisciplinary knowledge. Because many of the previous graduates have chosen to study humanities and social sciences as their major, our school has opened a new Liberal Arts course to meet their needs. The Liberal Arts curriculum is designed as a bespoke course that covers the key skills required by Chinese learners who intend to study in the US and beyond. It covers multidisciplinary knowledge such as history, geography, the environment and psychology. It helps students build confidence and develops their critical thinking and teamwork skills. Students reflect that this course has helped improve their English writing and speaking skills and inspires original thinking.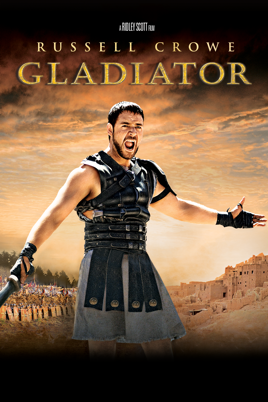 The course is currently only open to Year 10 and 11 students. When it first opened, 70 students applied, but only 47 were selected. The selected students all had strong English proficiency. Teaching materials on this course come in a variety of forms, including reading materials, video clips, and even computer games. For example, they learned Roman history through reading articles about Rome, watching video clips from the movie Gladiator, and even playing Roman-themed video games.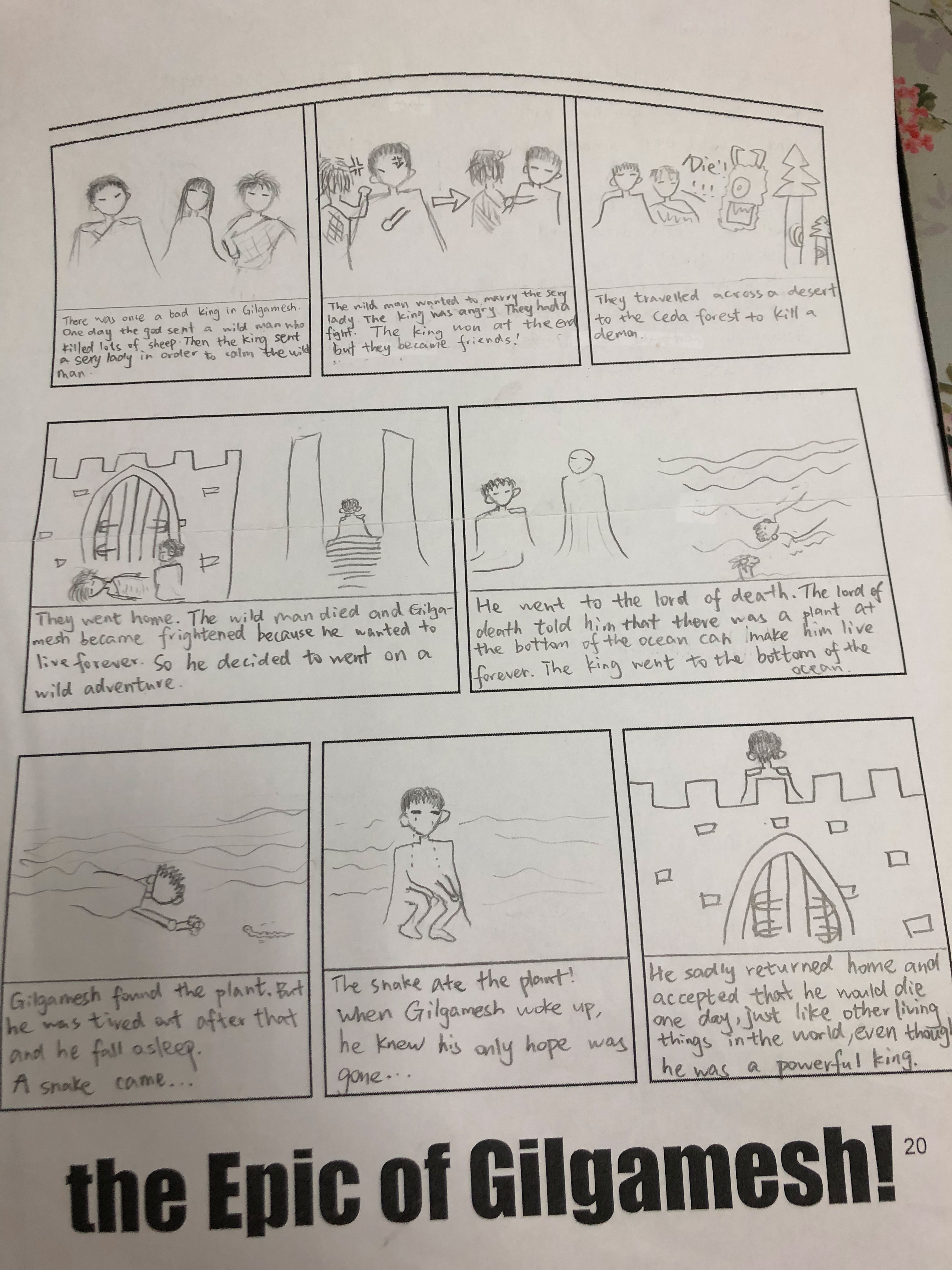 For the last few weeks in the Y10 class, we looked at the rise of Western Civilization through its origins in ancient Greece and Mesopotamia. Students were required to read and understand key ideas from the Epic of Gilgamesh (death, relationships, immortality and the transience of life). They were given the task of creating their own piece of creative writing, which updated the story for the modern-day. This was a challenging task for students for whom English is a second language and who have only been at school for a few weeks. The task required teamwork, storyboarding and the sharing of ideas. The standard of writing was extremely high overall. However, the work of two students stood out in particular: Ian and Kayla, who both achieved A* grades.
Here are their thoughts on this assignment:
The most important thing in studying a course is attitude, and ability is second. Since coming to Dulwich, I have told myself to treat each subject with a humble and serious attitude, because everyone here is excellent and works hard. The Liberal Arts assignment was the first test after I came to Dulwich. This isn't just a test of my level of study and diligence at this stage, but also of my attitude towards this subject. I pay attention to my teacher's feedback on my homework. I treat each word of the document with a mathematically rigorous attitude. I can't say that I am the strongest in the class, because there are students whose ability is much better than mine, but I can be sure that my attitude towards class and homework is good. I am satisfied with myself. My Dad often said to me: "Don't pay attention to the results, the important thing is the process." And the decisive factor in the process is attitude. For a discipline that you have never touched before, you must always maintain a rigorous and serious attitude. This is out of respect for the subject. When I was doing this assignment, I had a good understanding of the requirements. After you understand the topic, you can start thinking creatively. Since this was the first time I've done something like this, I had to follow the steps the teacher gave us. Once I planned an outline of the paper, everything became logical. I then set a small goal every day according to my outline in order to complete the big goal of this test step my step.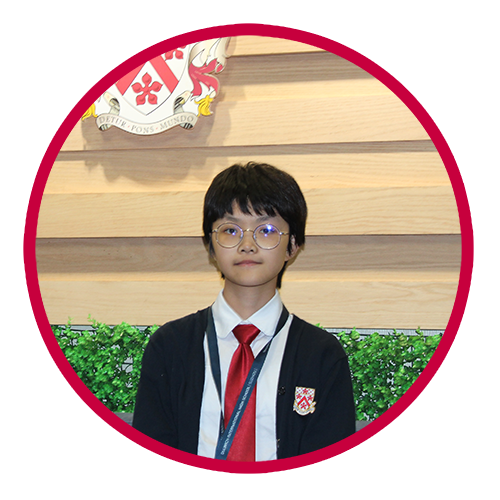 At first I didn't have a clue... I didn't come up with an idea until the day before the deadline. But that night I tried to write three or four beginnings, and surprisingly my thoughts started sprouting, and the process was unexpectedly smooth. When you have no idea, it is helpful to start writing down something, anything, just start writing! In addition, talking with classmates is also a very effective method to get a lot of inspiration.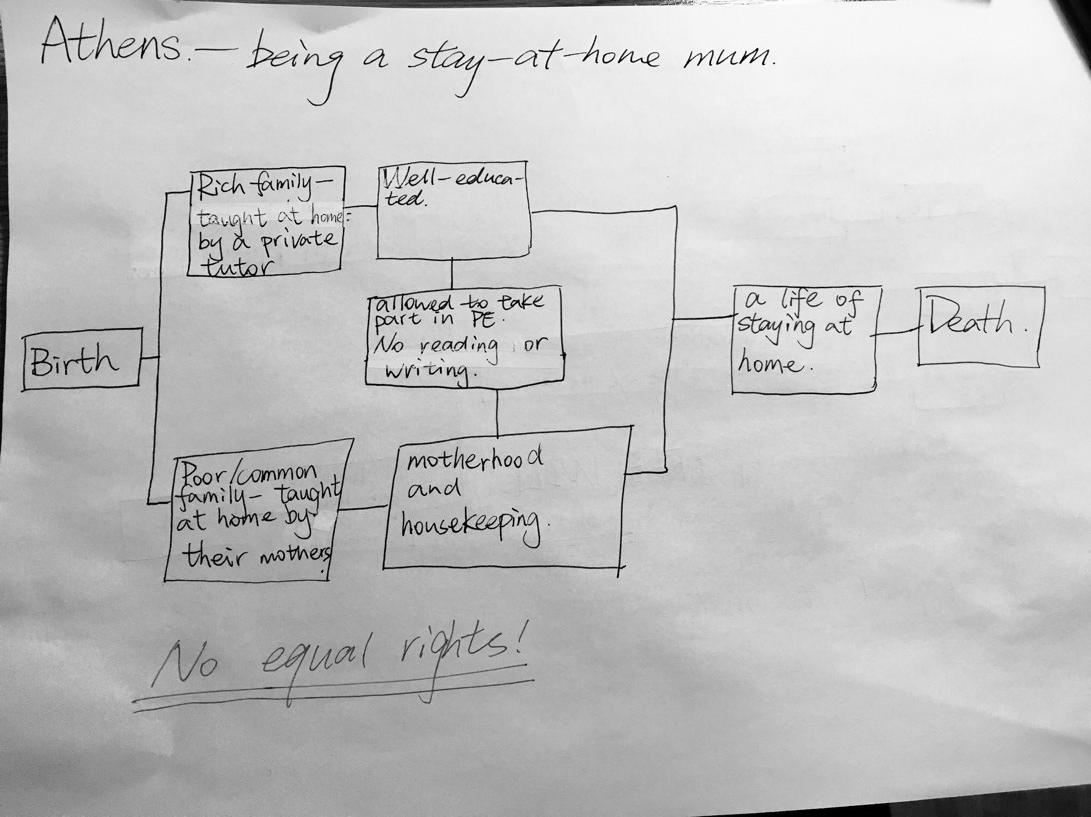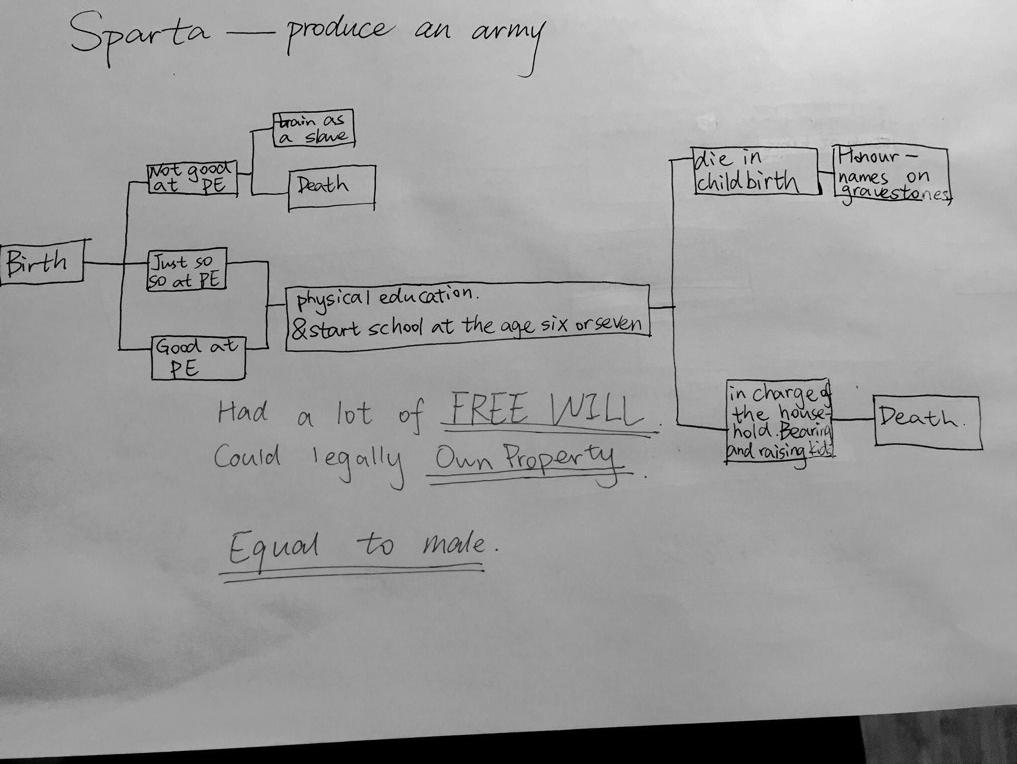 Homework doesn't just help students improve their English skills, but also builds confidence and inspires creativity. For example, when they were studying the history of the Roman Empire, the homework was to make a five-minute video showing attributes of Roman emperors. Then, the students' homework was played one by one in the classroom, after which the students analyzed and judged the video, which is a good practice of peer review. Two students' work stood out. One of the students gave a well-presented speech in the video, and the other student's video had an animation and voice over, showing that the students' creativity was stimulated.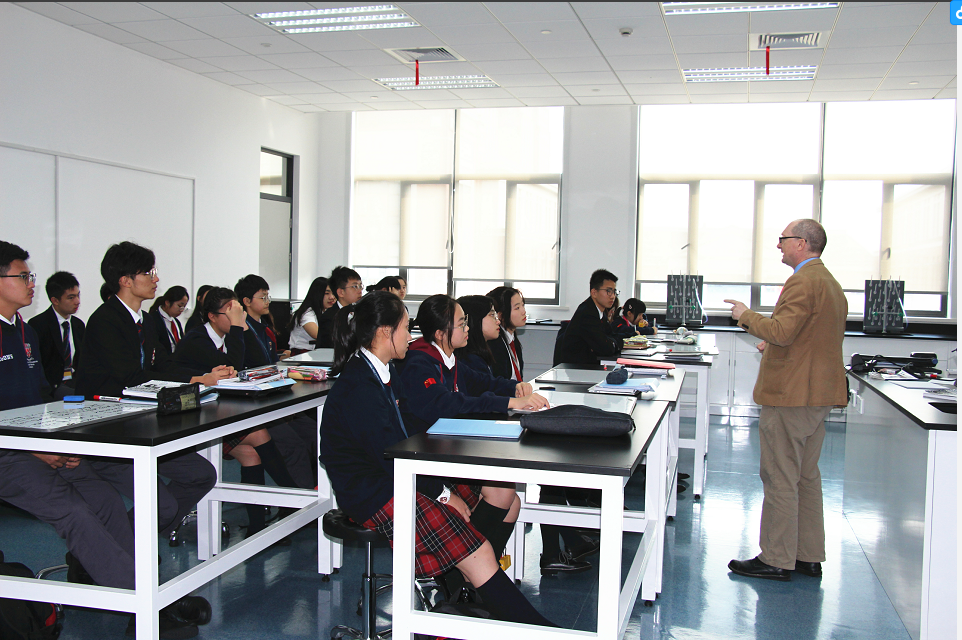 The topic of this course is extensive. In addition to the historical origins of the West, it also covers interpersonal relationships and high-tech related topics in modern society. For example, understanding what makes people happy, fall in love, isolation, and family relationships, as well as learning about digital technology and social media and the effects of technology on human relationships. In addition, students learn about sustainable living, they gain an understanding of how individual choices affect the world around us. They also learn about vegetarianism and diet choices, carbon footprints, and global warming.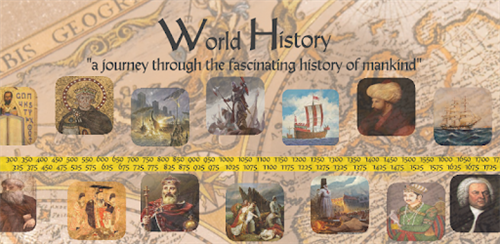 In Year11, students will cover more complex topics, including:
World history – international relations, war and peace
Global challenges – water, food and pollution
Money and Trade
Biodiversity, and environmental challenges
Poverty, inequality and development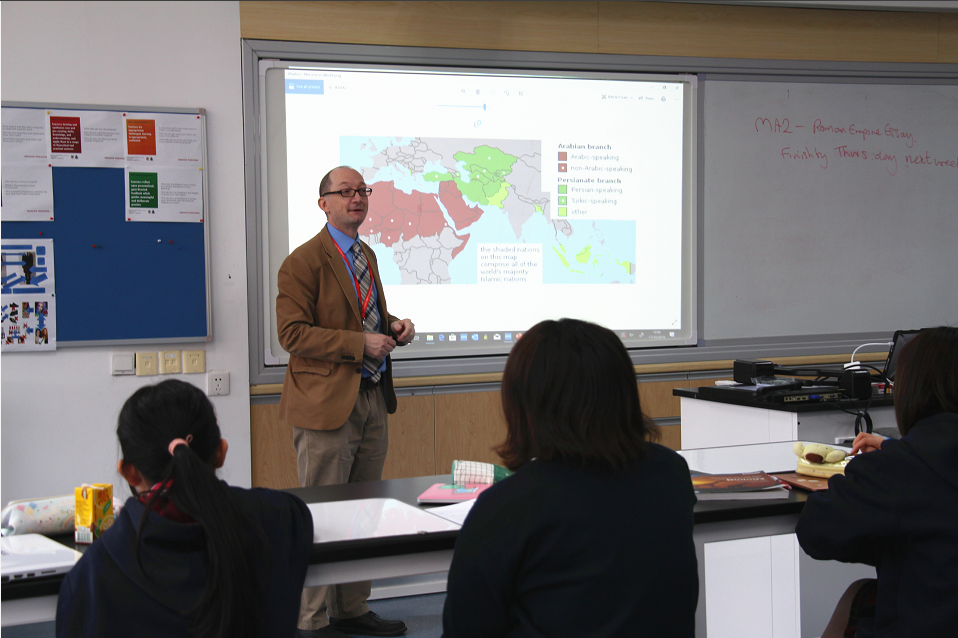 This course is challenging for the students. The teachers saw an element of fear at the beginning of the course. The students did not dare to speak in class. The teachers try to create a non-judgmental atmosphere where you are allowed to make mistakes. No matter what opinions students have, it isn't important to be right or wrong. It's all about expressing your own opinions and supporting them with evidence. Kayla mentioned that when studying Roman Empire, she discussed with the group members which dynasty of the Roman Empire was the most important. She had a difference of opinion with other groupmates, so they had a debate, and in that process, she gradually learned to respect the views of other people and support her own opinions and compromise.
Both Ian and Kayla are from public schools and felt that the Liberal Arts class was harder than their English class to begin with, but they worked hard and gradually developed in confidence as they learned to think independently. They now feel respected and hope to improve their abilities even further as they continue in this class.