Alvin L. is a Year 13 student at Dulwich International High School Suzhou. He loves drama, participated in several business competitions and was selected into the highly exclusive Yale Global Young Scholars Program. It is only excellent students like Alvin who receive Early Decision Offers from New York University (NYU) in Economics. The reason why Alvin chose New York University is that he likes the diversity and fast pace of big cities and will be able to meet people from around the world and experience life in an international metropolis. NYU is located in the centre of New York City, which Alvin found very attractive. Alvin said he likes the open nature of economics. There are never standard answers to economics questions. They require him to use his imagination and analytical skills to answer, which is why he chose economics as his major.
About New York University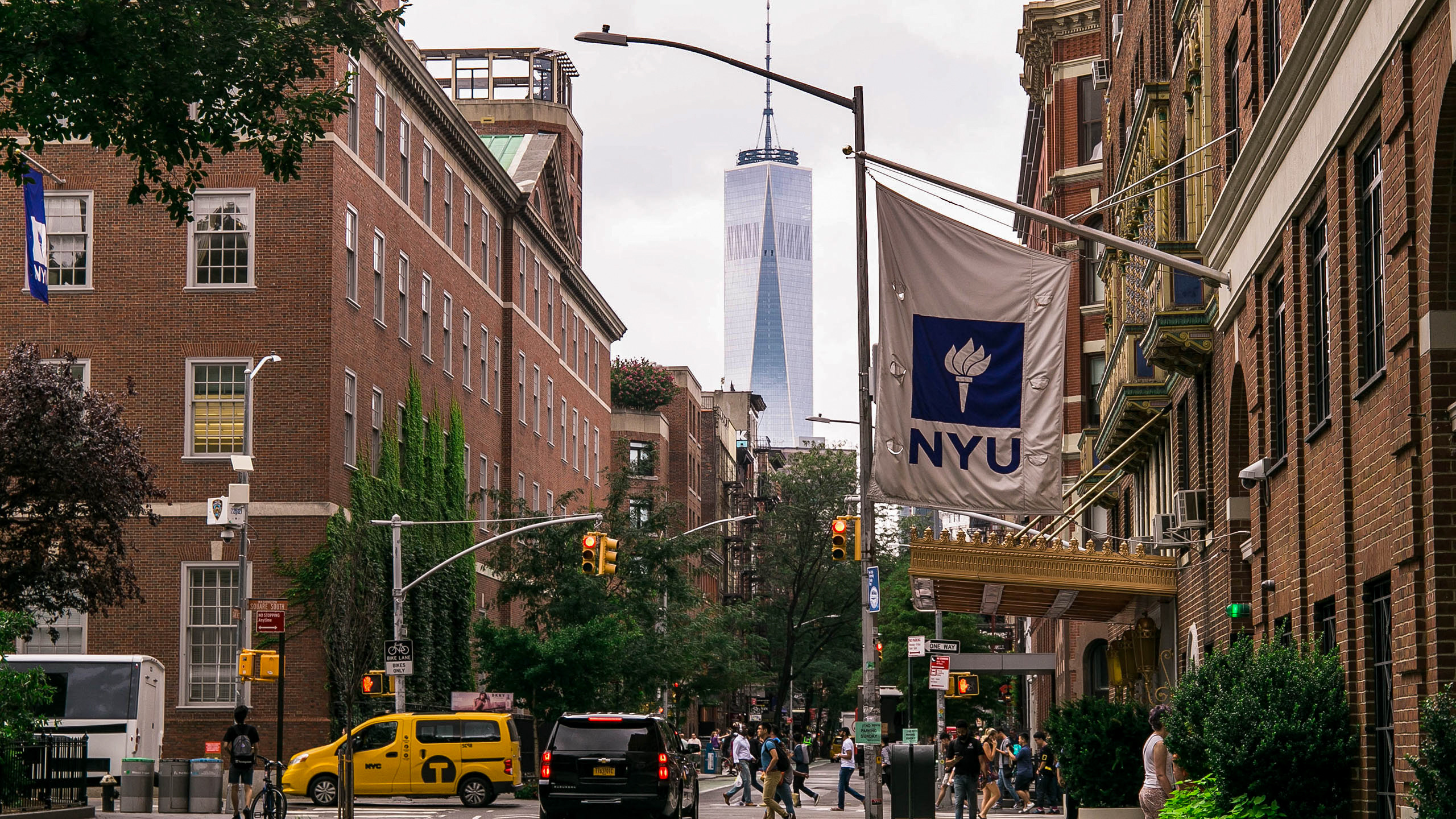 New York University (NYU) is a private research university based in New York City. Founded in 1831 by Albert Gallatin as an institution to "admit based upon merit rather than birthright or social class", NYU's historical campus is in Greenwich Village.
NYU is the largest independent research university in the United States. It also has degree-granting campuses in Abu Dhabi and Shanghai, and academic centres in Accra, Berlin, Buenos Aires, Florence, London, Los Angeles, Madrid, Paris, Prague, Sydney, Tel Aviv, and Washington, D.C. NYU is organized into 25 schools, including 10 undergraduate schools and numerous graduate schools. The university has numerous research partnerships which include founding the American Chemical Society and holding research partnerships with the Inception Institute of Artificial Intelligence and with major technology firms such as Twitter and IBM. The University has also launched various internal research centres in the fields of artificial intelligence, history, culture, medicine, mathematics, philosophy, and economics. NYU is one of the top feeder schools for careers in finance and investment banking on Wall Street, accounting for 3.9% of hires in major financial institutions.
Drama Opens Him Up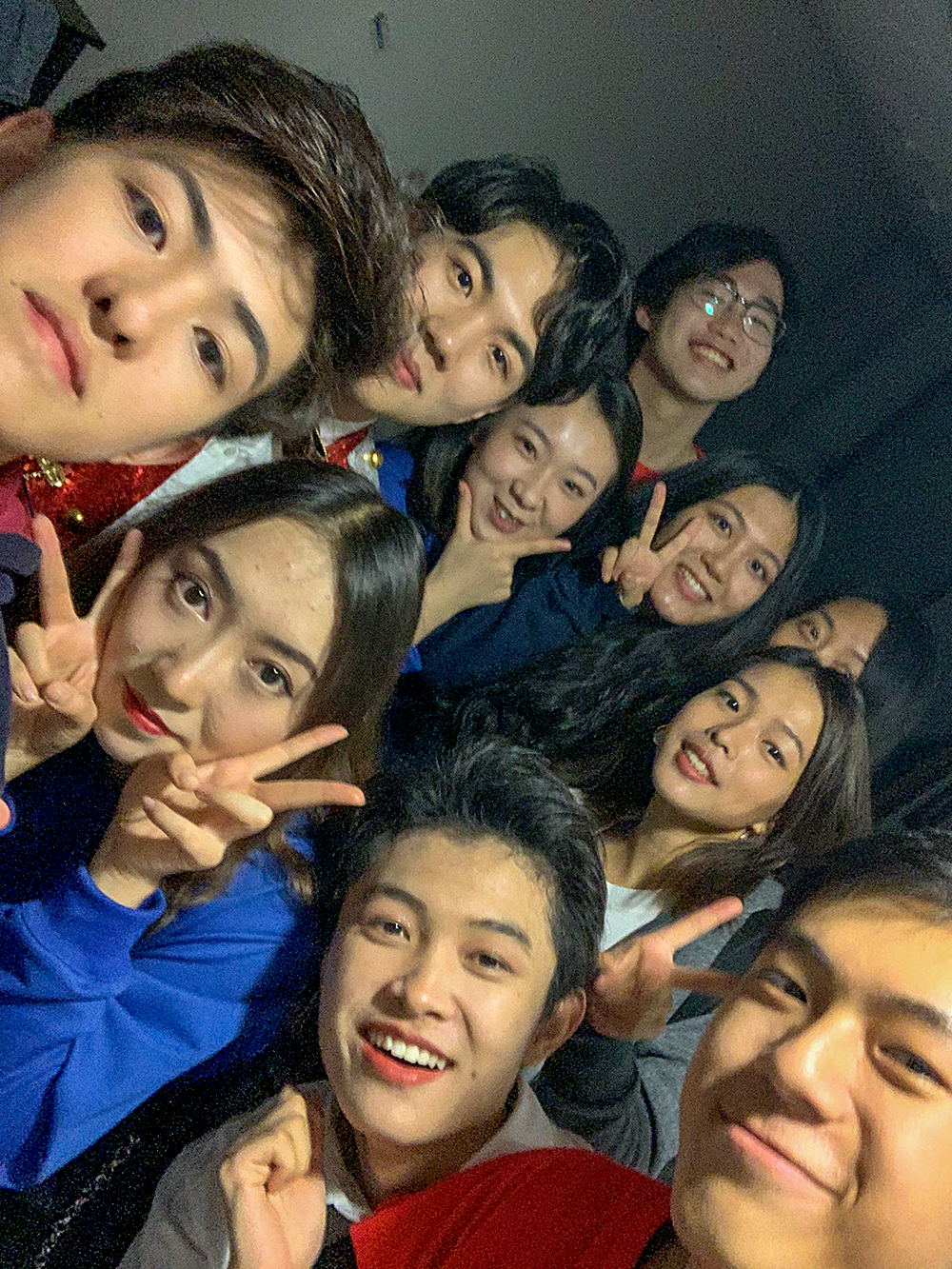 Although Alvin chose economics, his favourite subject at Dulwich was drama. The drama class helped him build self-confidence and developed his ability to express himself. He participated in the school's Shakespeare Drama Club. During rehearsals with other students, he truly felt he was part of the Dulwich family and participated in two Shakespeare Festivals in 2018 and 2019. From a fledgeling rookie, he gradually built his confidence. Alvin did not only participate in performances as an actor but also tried his hand at screenwriting, stage design and learned many other skills at the 2019 Shakespeare Festival. He learned every aspect of drama. He enjoys everything related to creativity, including architecture, design and music.
On the surface, while Drama may seem to have nothing to do with economics at all, in reality, it was Alvin's experience with drama that helped him gain admission to NYU. In his main application essay, Alvin wrote about his unforgettable experience of participating in the drama club. In his essay, he explained that he can do a lot of exaggerated things on the stage without fear of being laughed at by others. He can let himself go and explore different roles freely. This helped a shy Alvin gradually move out of his comfort zone, learn to look at everything from the "viewer's perspective", to be less restrained, and communicate with different students and teachers. The admissions officer at NYU saw Alvin's growth transformation and his adaptability.
Business Elite + Outstanding Scholar
In addition to participating in the drama club, Alvin also leads other students to take part in business and academic competitions and achieved impressive results. He won a bronze medal in the National Economics Challenge (NEC) finals. He participated in the SKT Investment Challenge because he wanted to learn practical economic skills such as finance. In order to prepare for this competition, he collected a lot of materials together with his classmates for self-study, and finally won the 1st award in the country. In addition, at Dulwich, he won the School 's Economics Subject Award. He also participated in our School's Extended Project program. His thesis on international trade won the highest Distinction Award. In addition to economics, he also participated in the British Mathematics Association competition UKMT and won the gold medal.
Yale Young Scholars Program Helped Him See the Charm of Economics
Alvin said that participating in the Yale Young Global Scholars program helped him decide to study economics in the U.S. Getting into this program is very difficult. The process is the same as applying to a university. Academic results, application essays and two letters of recommendation are required. Alvin was admitted to the political, legal and economic directions after selection. Here, he was able to work with outstanding young scholars from all over the world. He was attracted by the passion on display and amazed by different ways of thinking. During a group project, he collaborated with teammates from Brazil, the United Kingdom, the United States and the western U.S. He found that everyone was active, they spontaneously demonstrated leadership skills, did active research and expressed their opinions freely. He enjoyed the teamwork aspect greatly. The summer school allowed him to experience the fun of communicating with like-minded people as he found the infinite charm of economics.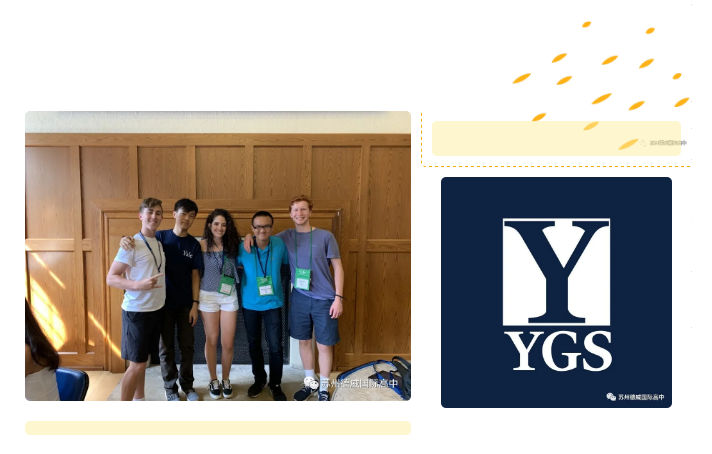 The Experience of a Different Environment
Because of his parents 'work, since his childhood, Alvin has been schooled in many different cities. He has been to schools in Wuxi, Hong Kong and Shanghai, and has been exposed to various teaching systems in China, including Hong Kong, British and American systems. He said that this experience enabled him to make friends easily and adapt to new environments. He mentioned that he had suffered racial discrimination while attending a Christian Boys School in Hong Kong, but he was not adversely affected by the experience. Instead, he communicated with his classmates sincerely and won their respect. He came to Dulwich International High School Suzhou because of a recommendation from his parents' friends who valued the high proportion of expatriate teachers in the school. After coming to Dulwich, he felt that it was well integrated, the teachers were very approachable, and the students were very friendly.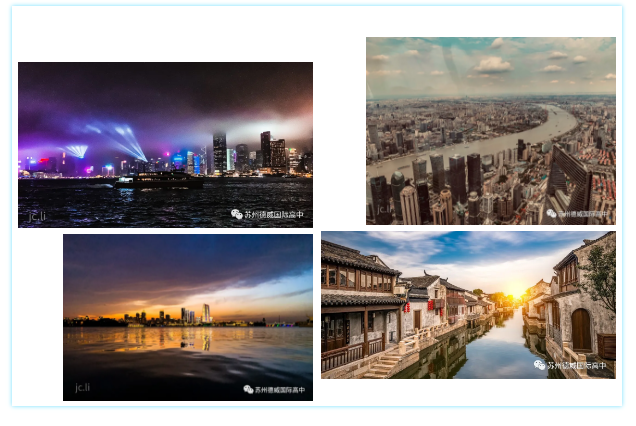 What I Want to Say to Lower School Students
The years in high school are really the most carefree years in life. You don't need to worry too much about the intentions of others when making friends. If you make a mistake, you still have the opportunity to try again. Try to make good use of these precious few years to communicate with all kinds of people and explore all possible fields of interests. Do not shelve what you want to do only for tests or grades as the admissions officer wants to see that you have been keen to discover all parts of yourself. Most importantly, never underestimate yourself and say that you can't do it or it's too late. How do you know without trying?