On October 25th, China Central Television (CCTV) Channel 4 came to our school to interview Dulwich boxing coach Goran Martinovic (Croatian boxing champion), the video will be broadcast as a documentary in December.
Goran Martinovic
Goran Martinovic was born in Zagreb, capital of Croatia, in 1987. Goran's family has a sporty background. His father was the champion of the European Handball Championships in 1972. Goran started to learn boxing at the age of 3. He has played for the Croatian National Boxing Team and the National Wrestling Team successively. He has participated in more than 300 boxing competitions and more than 20 wrestling competitions, and won many trophies and medals, including many gold medals.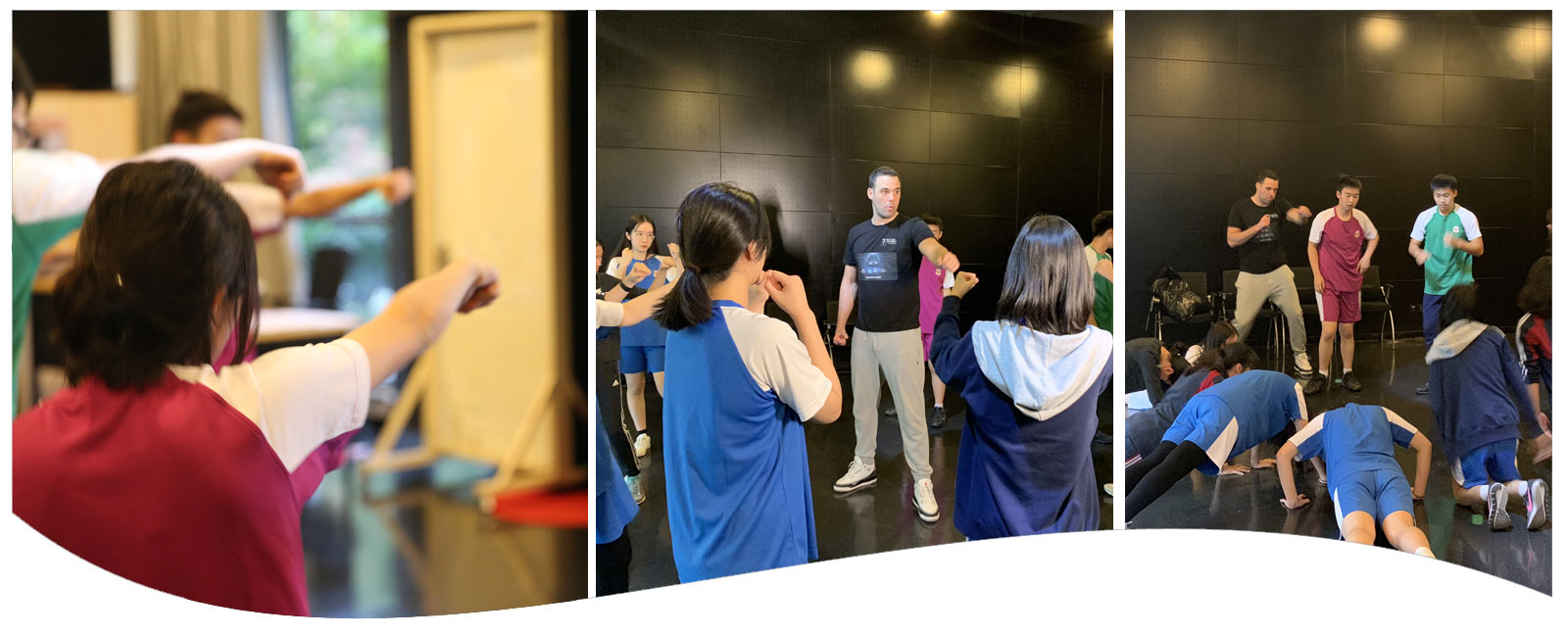 Q: What's your impression of Dulwich International High School Suzhou (DHSZ)?
A: I am actually quite impressed by DHSZ's management. Students here are lucky to study here.
Q: How do you find teaching our students?
A: I enjoy teaching the students here, I like to watch them improve by each class. I hope they can catch the sports spirit.
Q: What do you think of our Co-curriculum Activity (CCA) programme?
A: I think DHSZ's CCA programme is very smart. A good balance of study and exercise with various sports.
Co-curriculum Activity Programme
Goran is a professional boxer. All the CCA Programme in our school invite highly qualified coaches from professional fields to give guidance to our students. It is compulsory for our students to choose two or more activities, with 10 students in each class. We will update the activities regularly, to keep them fresh and varied. We will also invite experts from outside the school to come to class to ensure that students have access to the activities they are interested in.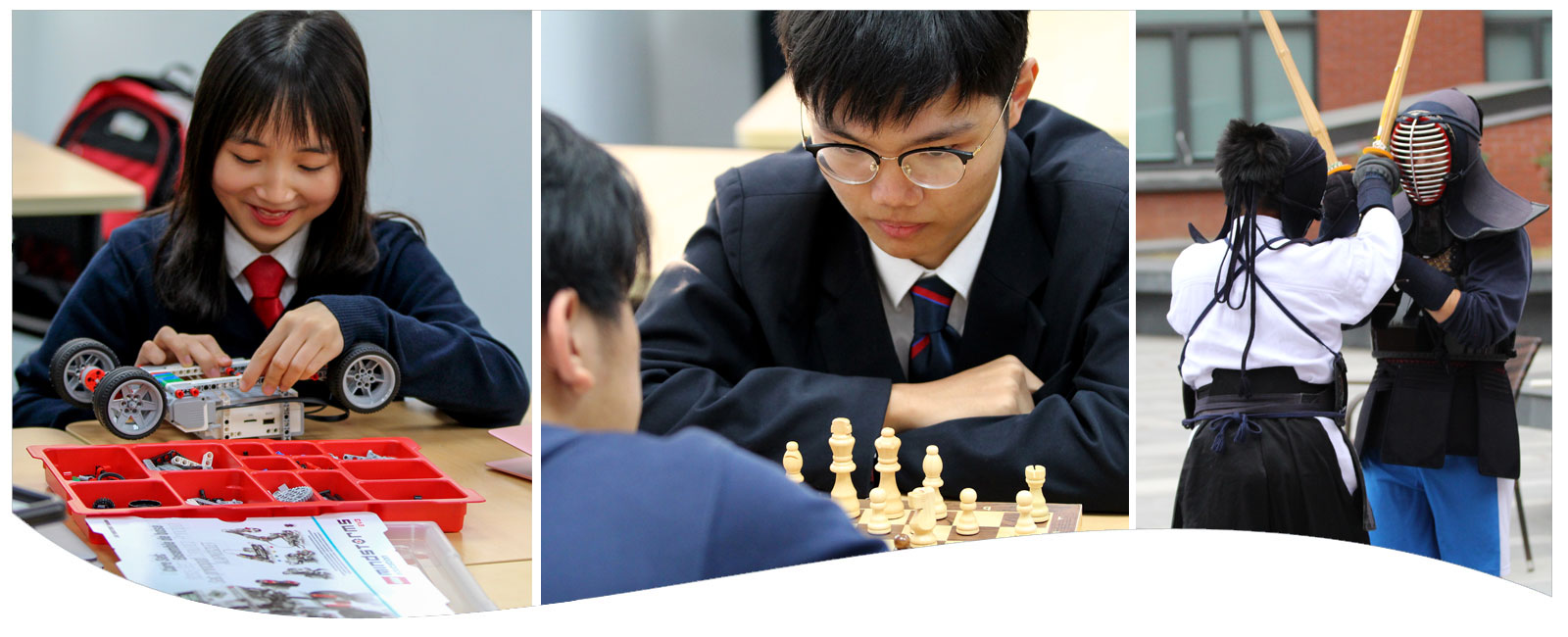 This Boxing Course is just one of the many CCAs we offer at Dulwich. The Co-Curricular Activity programme this year has over 80 teachers led CCAs, across five mains areas: academic societies, student-led activities, skills, team sports and recreational sports. We hope that students can develop important social skills through participating in co-curricular activities, and come away with enhanced teamworking, leadership, and communication skills. Above all though, our students should have fun, and enjoy themselves in the activities that they try.
Cassie L. From Dulwich Will Compete In a Boxing Match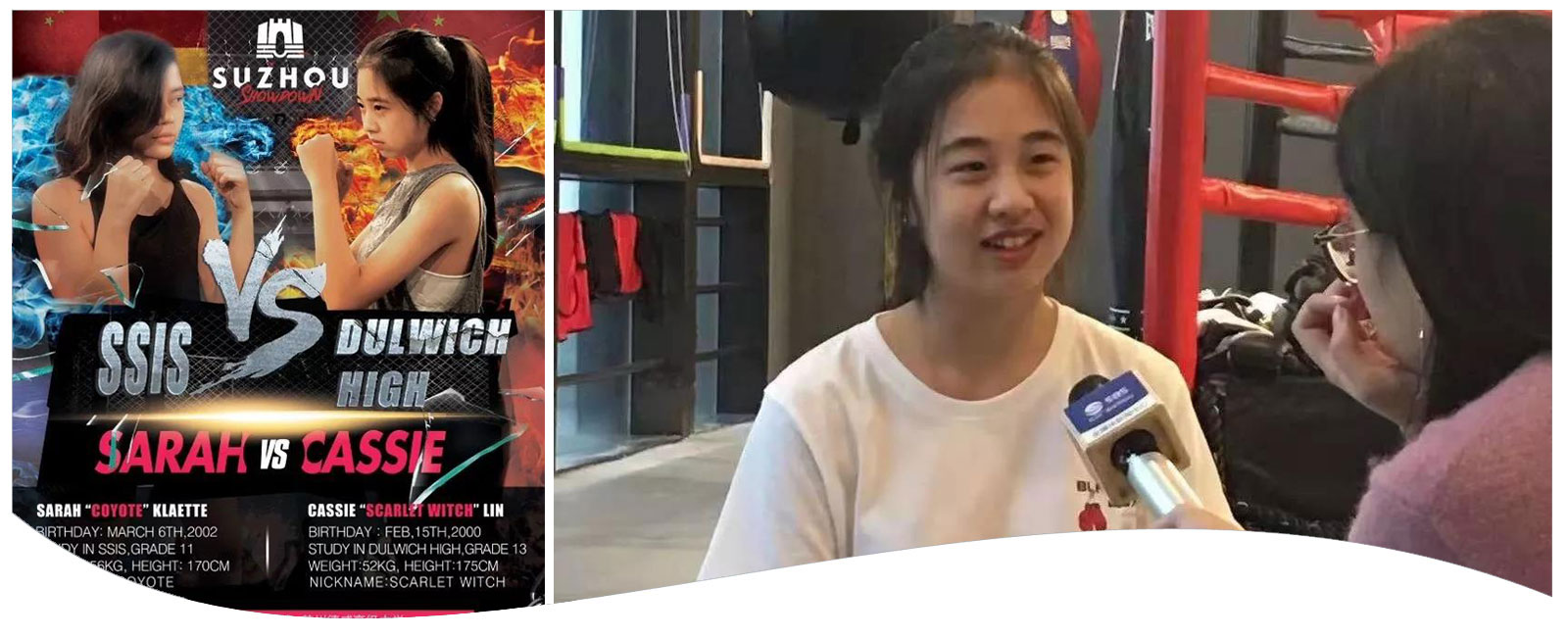 A student of Dulwich International High School Suzhou Cassie L. will compete in a boxing match on December 1st. Let's wish her good luck!