On the 15th of January 2019 the DCI Education Team started a three day visit of the Dulwich International High School Suzhou Campus. All Dulwich College International schools are supported by academic leaders from the Dulwich College International Education Team in all aspects of their operation. The group academic leadership team of experienced professionals works closely with each of the Colleges to guide the development and delivery of the curriculum and support professional learning initiatives.
During the first day of their visit the Education Team had a packed schedule starting with a meeting with the schools leadership team before heading off on tour of the school. They then went on to meet parents and representatives from the Friends of Dulwich group. After meeting with Peter Garnhum our leader of Welling-being, individual members of the Education Team then had lunch with our students, helping them to develop a deeper understanding of the school in a more informal environment.
After Lunch the Education Team met with heads of departments, College Counsellors and observed Year 11 classes in action before attending a whole academic staff session in the library where they updated all staff on the progress of their trip so far. They then proceeded to interview year 10 day students and boarders.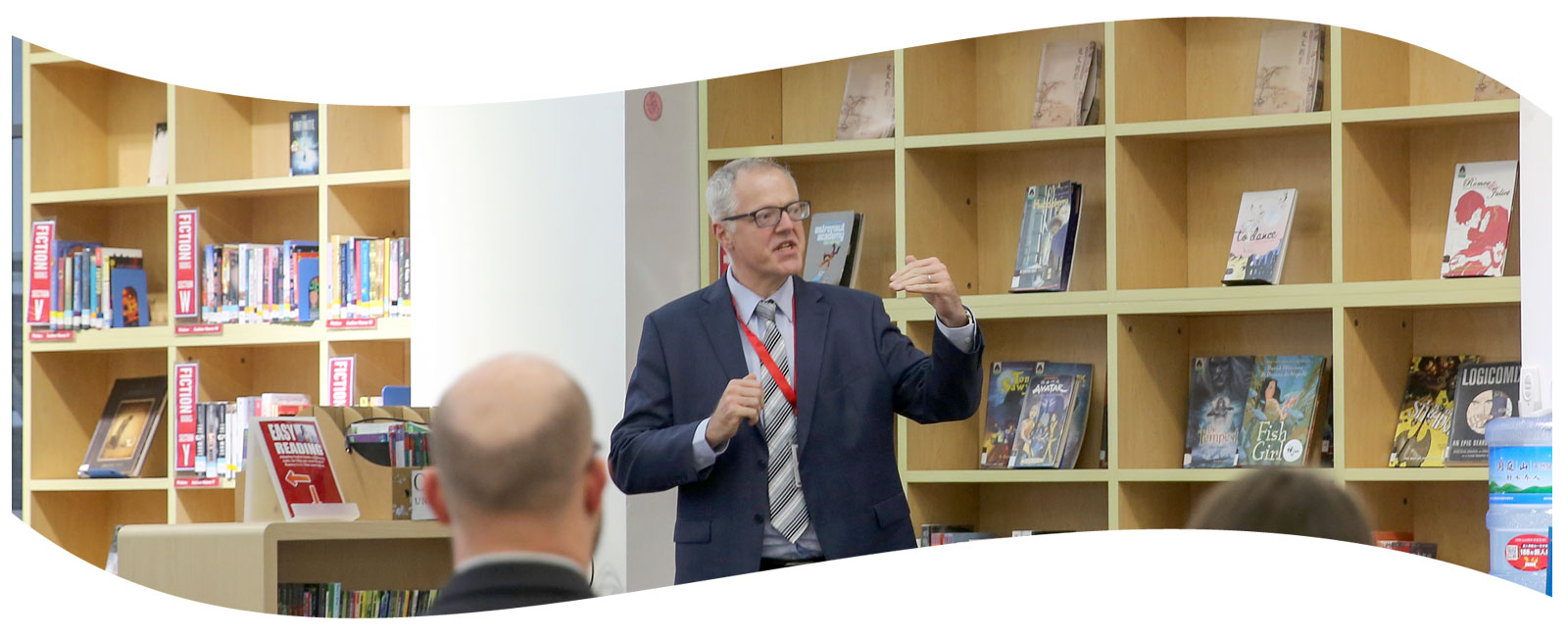 The second day of their visit had a solid focus on the students and all members of the team spent the entire day speaking to year 11, 12 and 13 students about their experience of the school and boarding. The last day of their visit was spent with the counselling team and our Chinese teaching staff.
For more information about the individual members of the Education team please visit this page on our website:
https://suzhou-high-school.dulwich.org/dulwich-difference/education-team