Eric S. is a 13th-grade student at Dulwich International High School Suzhou. He has already received an ED offer from Boston University to study an Applied Maths major. ED is the English abbreviation of Early Decision. As the name suggests, the school decides to accept an applicant early. Unlike ordinary applications, a student can only choose one school to apply for an ED. If they are accepted, they can only accept the offer to enter the school and must withdraw any applications to other schools. Therefore, students who choose to apply for ED normally do so to their first choice. Eric has declined offers from The University of Massachusetts Amherst and The University of Warwick. He has also withdrawn applications to nine universities and colleges including Boston College, Northeastern University and The University of Washington Seattle.
Why Boston University?
Eric chose Boston University for two reasons:
1.Boston University has a strong sporting atmosphere with 24 NCAA Division 1 Varsity Athletics teams. In addition, Eric's favorite basketball team, Celtics, comes from Boston.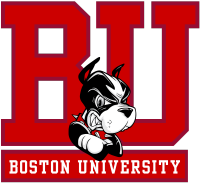 What is NCCA?
The National Collegiate Athletic Association (NCAA) is a non-profit organization which regulates athletes of 1,268 North American institutions and conferences. It also organizes the athletic programs of many colleges and universities in the United States and Canada and helps more than 480,000 college student-athletes who compete annually in college sports. The organization has its headquarters in Indianapolis, Indiana.
2. Boston is a prosperous city with a convenient life.
What major are you applying for and Why?
Eric S. enrolled in Applied Mathematics at Boston University. Eric's interest in mathematics comes from his math teacher, Mr. Mckelvey. Mckelvey's class is humorous and interesting so that students can learn in a relaxed and pleasant atmosphere. In addition, Mr. Mckelvey helps students to expand their knowledge.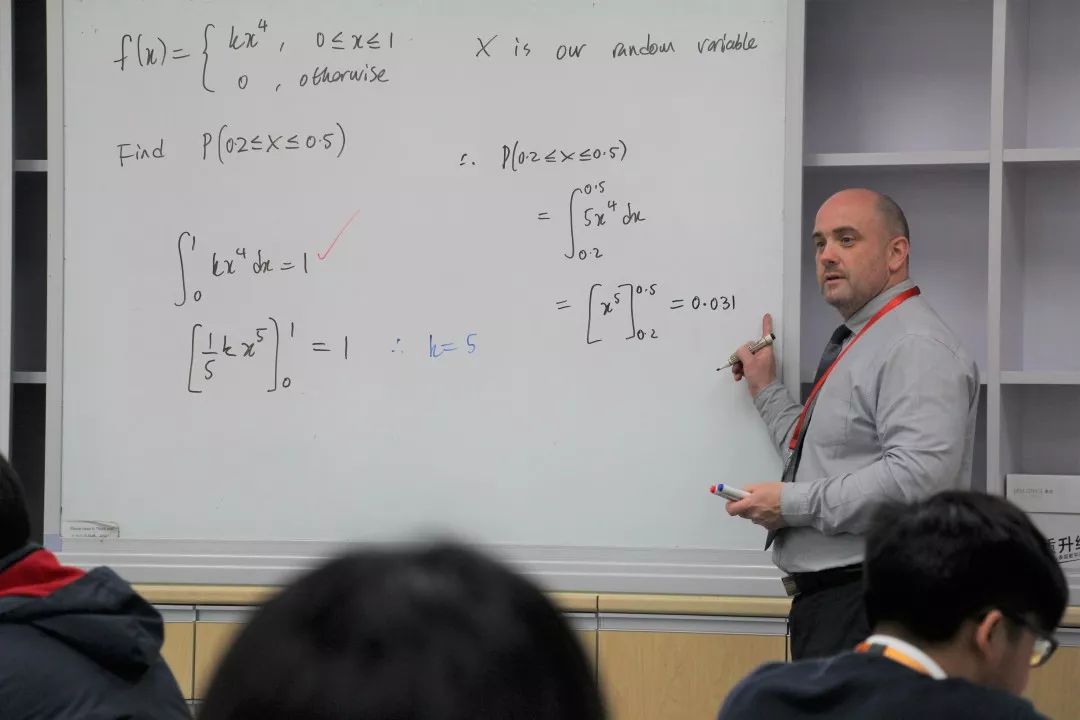 Why did you choose Dulwich International High School in Suzhou?
Eric S. chose Dulwich for two reasons:
1. Dulwich's teaching methodology is efficient and enables students to acquire as much knowledge as possible in high school.

2. The rich and diverse co-curricular activities have always been one of the highlights of Dulwich International High School in Suzhou. This year, there are more than 80 kinds of joint activities led by teachers across five categories.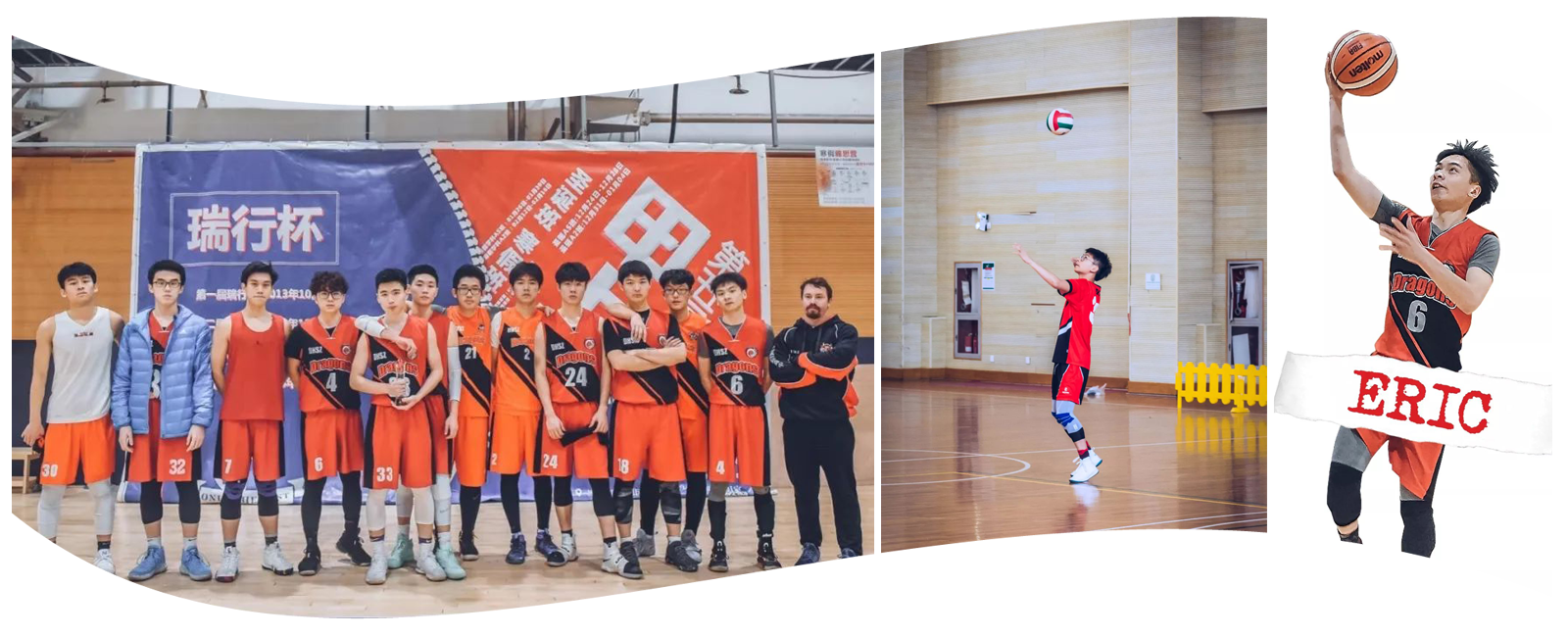 How did Dulwich prepare for your university application?
Eric wrote about his love of basketball in his university application personal statement. In Dulwich, he is a member of the school basketball team and volleyball team and represented the school in many competitions, including in this year's basketball match involving more than 10 international schools and achieved the second-best results. He served as the Minister of Translation Department of the school history club and was also responsible for translating the school yearbook.
Eric's application for college was a slow process, so his counselor Ms. Connie paid extra attention to his progress and sometimes spent three hours communicating with Eric and supervising his writing. Although Eric felt under pressure at that time, he is now very grateful to Ms. Connie, otherwise, he may not be able to apply to the ideal college in time.
How do your parents affect your education?
Eric S.'s parents had a profound influence on his growth. His father was a track and field athlete in Jiangsu Province, so Eric kept on exercising from an early age. His mother loved books, read a lot of books at home, and began to keep a blog of Eric's development when Eric was 2 or 3 years old. So Eric grew up with words and uses them to express himself.
What suggestions do you have for younger students?
Eric S. suggests seizing every opportunity to expand your social circle. He broke the school record in high jump at the school sports day when Mr. Mckelvey was in charge of photography. Mr. Mckelvey is very impressed with Eric and started discussing mathematics and computer science with Eric after class, which made the teacher-student relationship more like the relationship between friends. He recommends that students expand their social circles so that they can make more friends and get more information.
The future direction of development?
Eric S. has two promising directions. The first is basketball team data analysis because it can combine the basketball and data analysis which he loves. The second is the background data analysis of e-commerce. This development direction is more promising in the Internet era.
Once again, we congratulate Eric on his admission to his ideal university and him every success his future studies and his life once he graduates.