On the 13th of June, the entire Dulwich International High School Suzhou community was proud to come together for the graduation ceremony of the Class of 2019. Graduation is one of the highlights of the school year, as we celebrate the success of our Year 13's over the course of their years at Dulwich. This year we said goodbye to 97 excellent young men and women as they prepare to go off to top universities around the world.
The ceremony was opened by a wonderful solo piano performance "Jeux d'eau," followed by a welcome speech by the Head of Student Life Mr. Peter Garnhum. He briefly welcomed the 2019 graduates to the venue.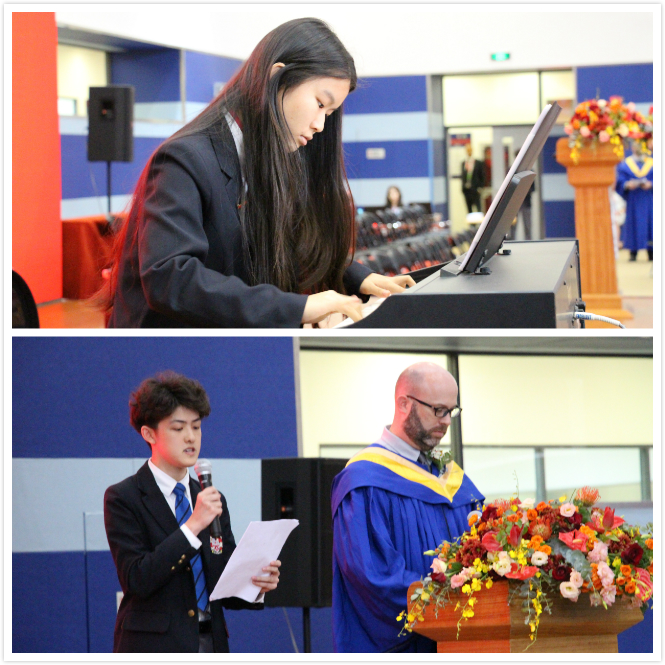 The principal and the director awarded two awards to three outstanding students: Rowena Y won the Principal's Award for making an Outstanding Contribution to our school, Yifei F and Annie Q won the Director's Award for Outstanding Academic Achievement. After this, Mr. Martin Crozier delivered a powerful and emotive speech. This is Martin's 19th year of teaching and this is the first time he has delivered a graduation ceremony speech. He said: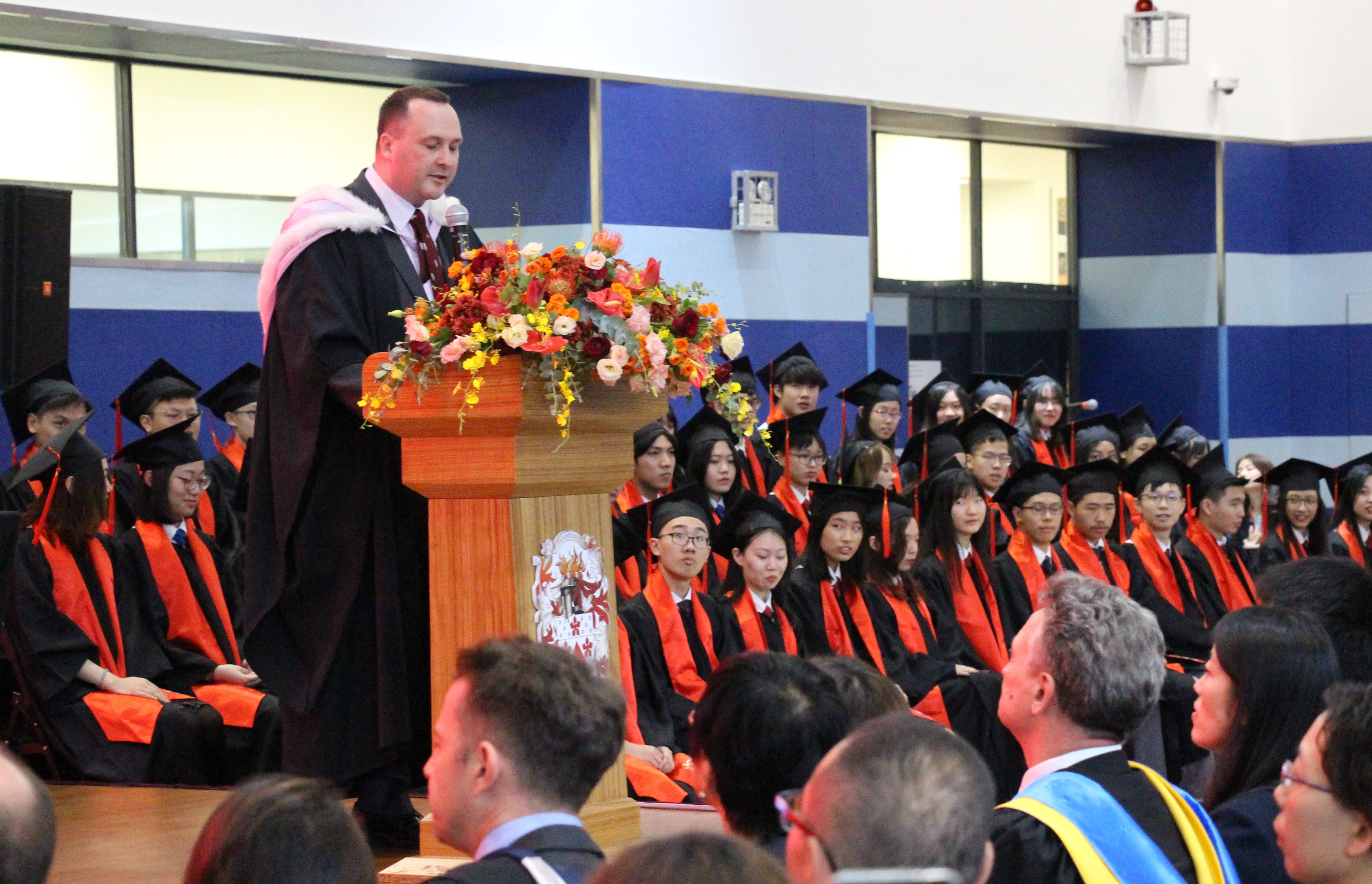 "Having values is an important way of defining what success means. Choose what you value and how to measure it. If you don't choose your own values, you will just end up following the culture around you which may mean that you do not feel satisfied. Make sure that your time and energy is spent working towards a goal in line with your values.
Compare yourself to only yourself. It is too easy to think that you are not successful because your friend or colleague is earning more money than you. Social comparison bias explains that our own judgements are influenced by comparing yourself to other people. A famous basketball coach, John Wooden reflected on his successes on the court and wrote that 'True success is attained only through the satisfaction of knowing you did everything within the limits of your ability to become the very best that you are capable of being. We should keep our dreams within the realm of possibility — difficult but possible — and make every effort to achieve them'."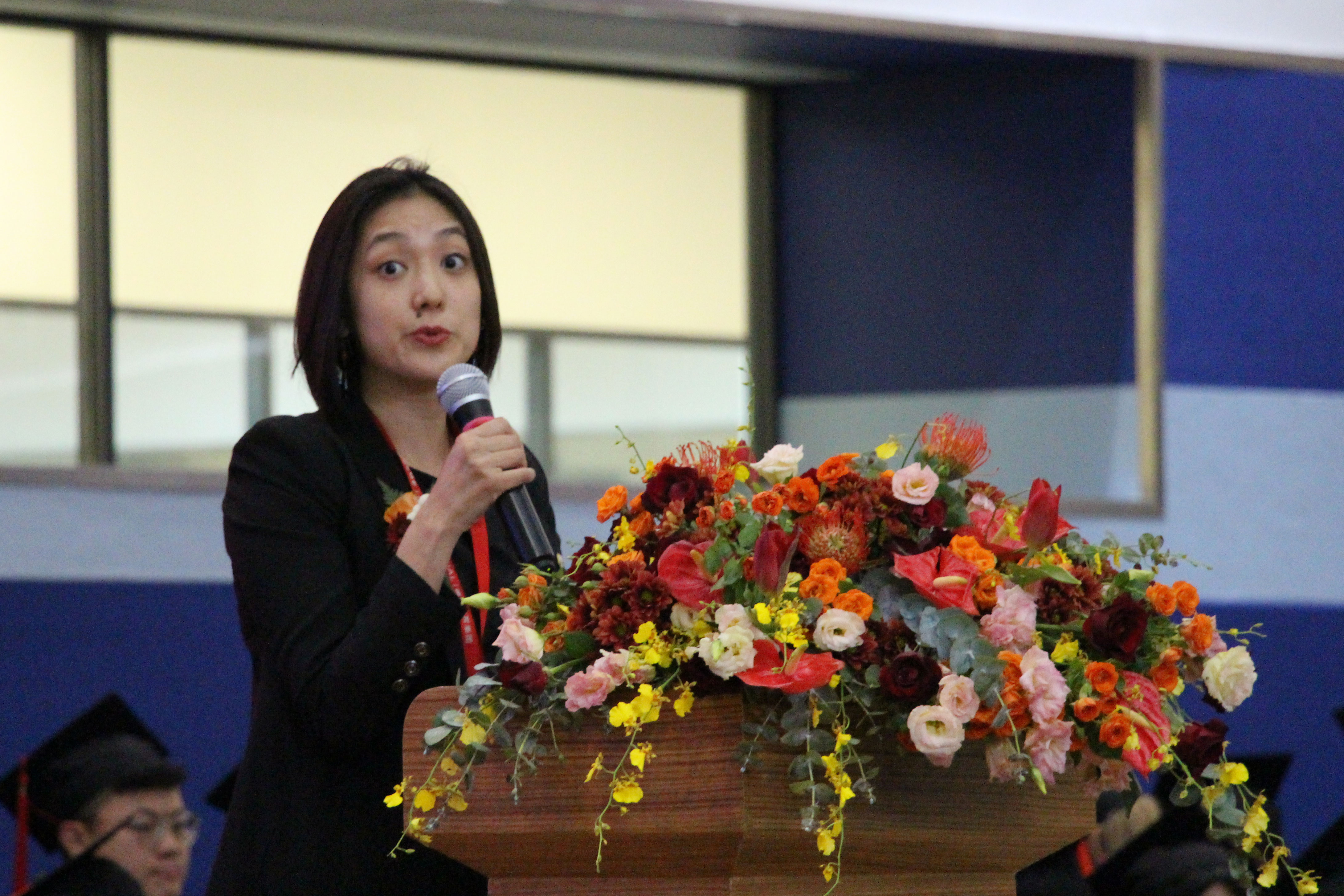 Then Ms. Lavinia Tong, Dulwich College International Regional Director of Marketing and Communications, shared her motivational life story as an Old Alleynian herself, she said:
"It's difficult to do what you like, and you have to work hard. But if you love the process, it will be much easier when it fits your passion."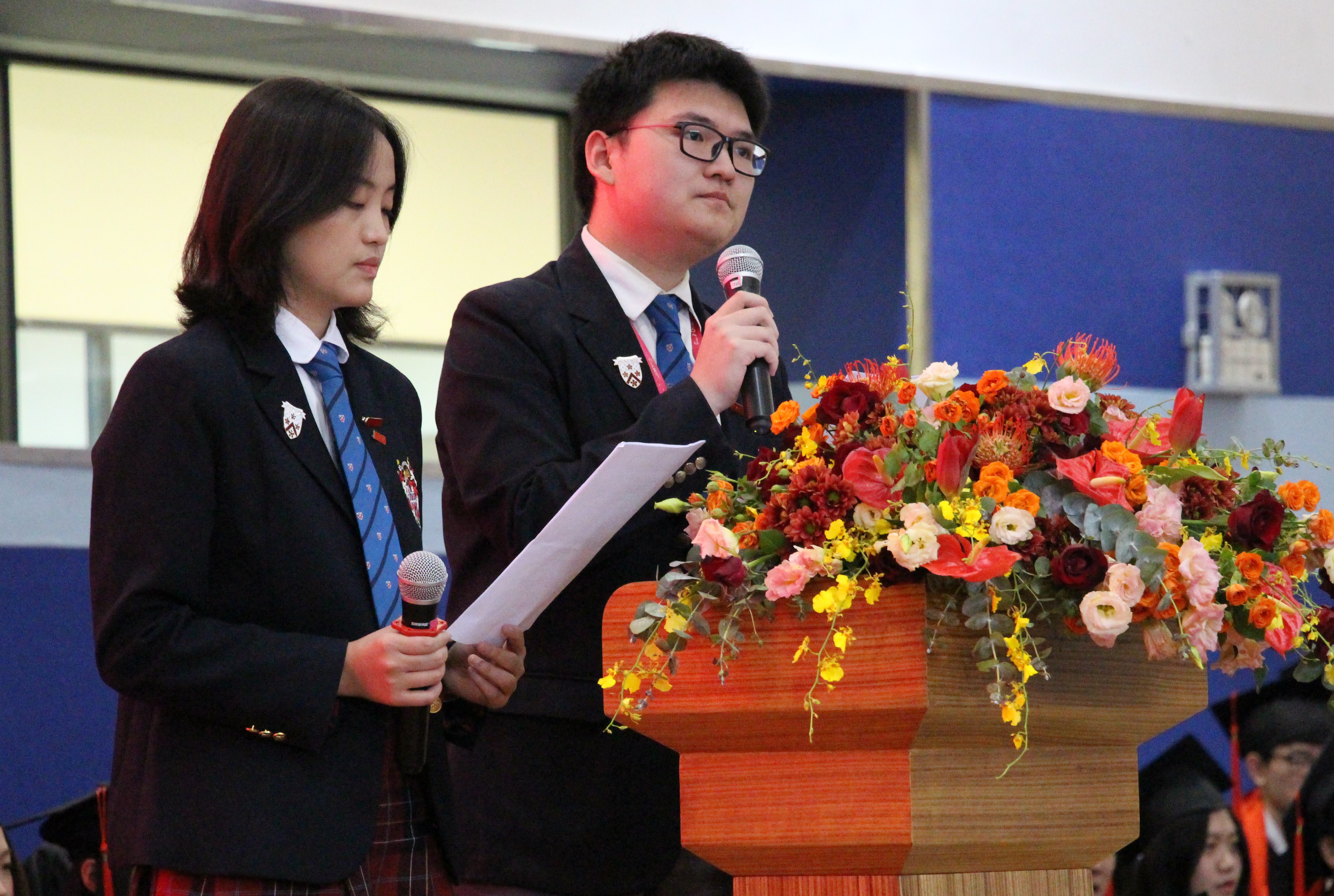 After hearing these thought-provoking speeches, the students were treated to a rock performance by five students. Next was a farewell speech from 2020 student representatives to 2019 graduates, they sent out a message to the entire student body:
"Today we are here to represent the 2019-2020 Student Council and we promise to:
Keep striving to improve and create a more comfortable and friendlier study atmosphere.
We will try our best to build upon the great work done by the outgoing Student Council, and hold inclusive and meaningful activities to enrich our campus life."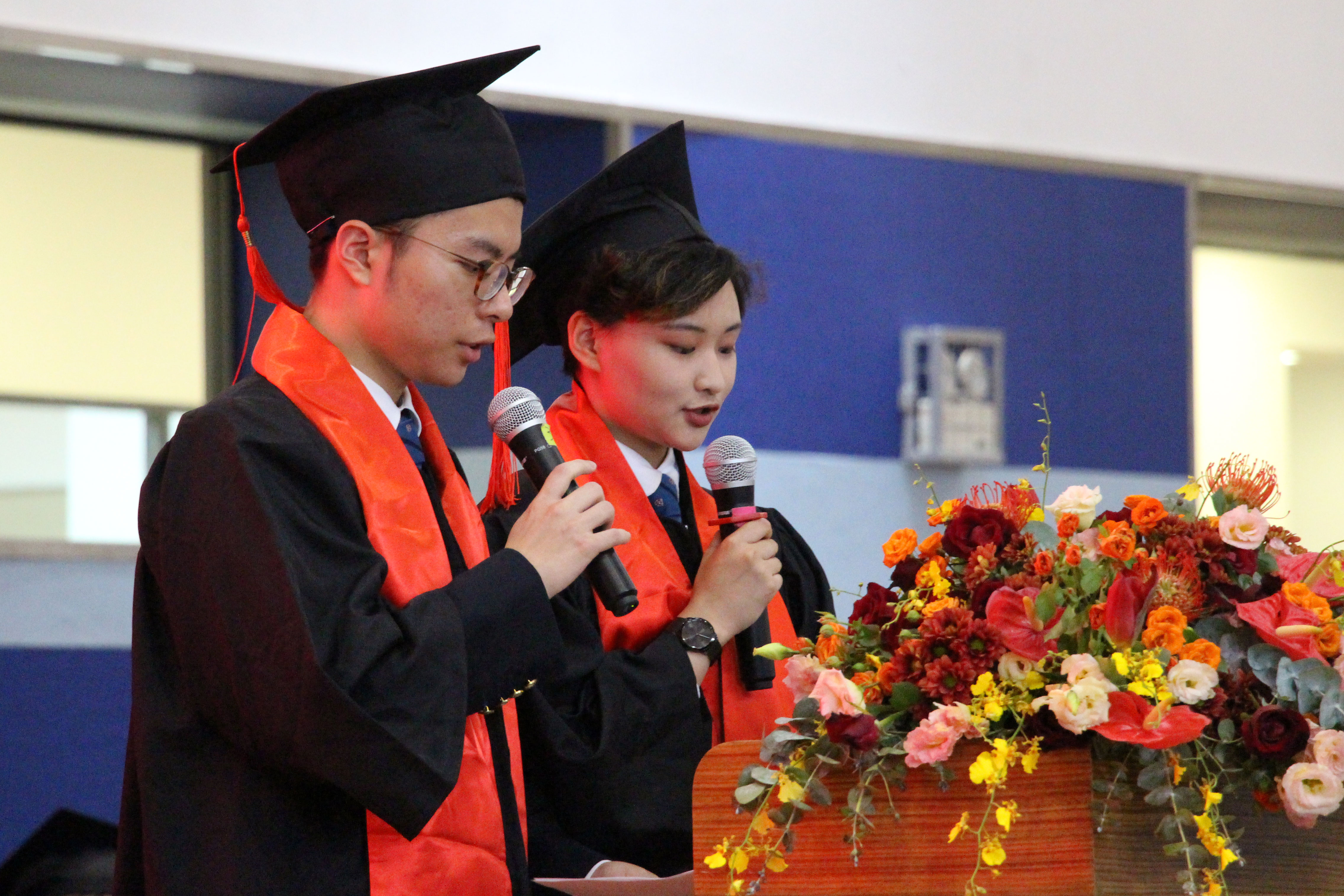 Next was a graduation reflection speech from 2019 Head Girl Rowena Y and Head Boy Sam S. They talked about the beginning of high school years in a playful manner. They said:
"Life always teaches us to say goodbye. When parting comes, if you don't want to say goodbye, its okay, just say a warm "goodbye" because this is a big world, in the future, we will see each other again!
We believe that every end heralds a new beginning!
Graduates of 2019! We are the best! You are the most incomparable classmates! Bye! Graduates of 2019!"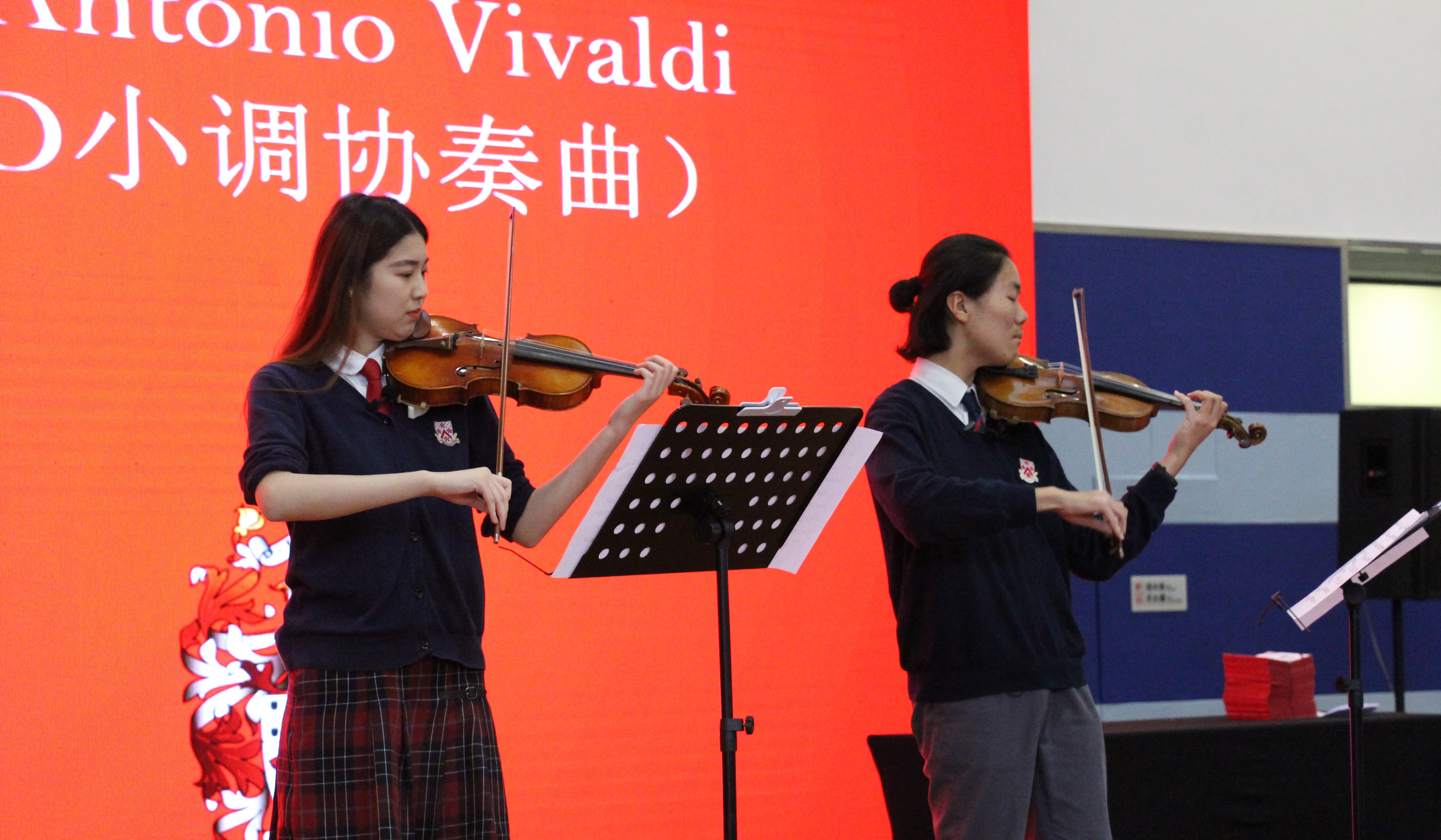 Alina C and Eason W provided the final violin and piano performance of "Violin Concerto in D Minor". The graduates went on stage one at a time to receive the graduation certificates and collect their international old Alleynian pins. The lecture ended with a speech from the Deputy Director Richard Nunns. After the ceremony, graduates took photos with their parents and teachers.