During the extended period of online learning throughout the COVID-19 pandemic, Jenny J. (a Y13 student at Dulwich International High School Suzhou), received exciting news: An offer from the University of Southern California (USC) to major in Game Design! According to the ranking of 2020 Princeton's reviews, the Game Design major in USC ranked No. 1 in the United States. Apart from that, she also received offers from New York University, Art Center of Design, University of Utah, University of California Santa Cruz, School of the Art Institute of Chicago. How did she get this much offers from those well-known universities and colleges? Let's take a closer look.
Why the University of Southern California?

he University of Southern California, referred to as the USC, is the oldest top private research university on the west coast of the United States. It is located in Los Angeles, California. Member of University Association and Pacific Rim University Alliance. Numerous colleges at USC rank in the top 10 in the United States, including the School of Cinematic Arts ranks No.1 in the United States, Annenberg School for Communication and Journalism ranks No.1 in the United States, the Price School of Public Policy ranks No. 2 in the United States, the School of Architecture ranks No. 5 in the United States, the Viterbi School of Engineering ranks No. 8 in the United States, and the School of Pharmacy ranks No. 9 in the United States. USC itself ranks 22nd in the U.S. News American University Rankings and 18th in the Wall Street Journal / Times Higher Education American University. There are 9 Nobel Prize winners, 6 MacArthur Genius Prize winners and 1 Turing Prize winners among the school staff and graduates. USC has long been recognized by U.S. News as one of the most difficult undergraduate universities to get into in the United States. Jenny said that she chose the school because she likes big universities that provide comprehensive teaching. She chooses a track that focuses on game planning under the major of game design. The focus is on the creative aspects of the entire game, such as level design. The major is under School of Cinematic Arts. The reason for choosing such a track is because she prefers a design major related to humanities rather than pure art, and the major at USC meets her needs.
Playing Games Allows Jenny to Experience a Different World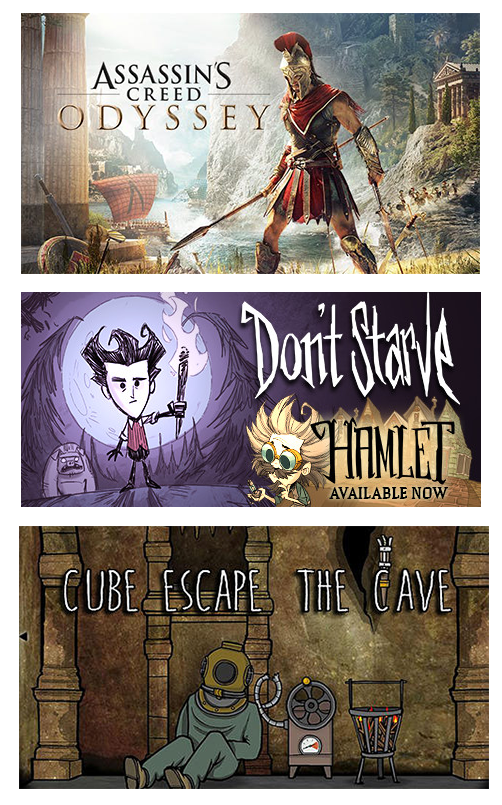 Jenny said that she has always liked playing games, and enjoys the parts of games that allows players to experience different cultures via storytelling. For example, the Assassin's Creed series has always had a strong historical background, and the player's role has a close relationship with the historical characters. She thinks this is very interesting, letting people play and understand the areas outside of their own life experience. Although she has been playing games since elementary school, she only started to really play games with appreciation when she was in junior high school. First it was Don't Starve and the Cube Escape series of games which had a deep impression on her. Both of these are indie games, produced independently by small teams. What initially attracted her was the unique art style in the games, but after deeply playing the Cube Escape series, she felt that the author had created a Twin Peaks style world and narrative throughout a series of scattered mini games, which deeply impressed her.
The Gentle Guidance and Humor of Dulwich Teachers Help Jenny Learn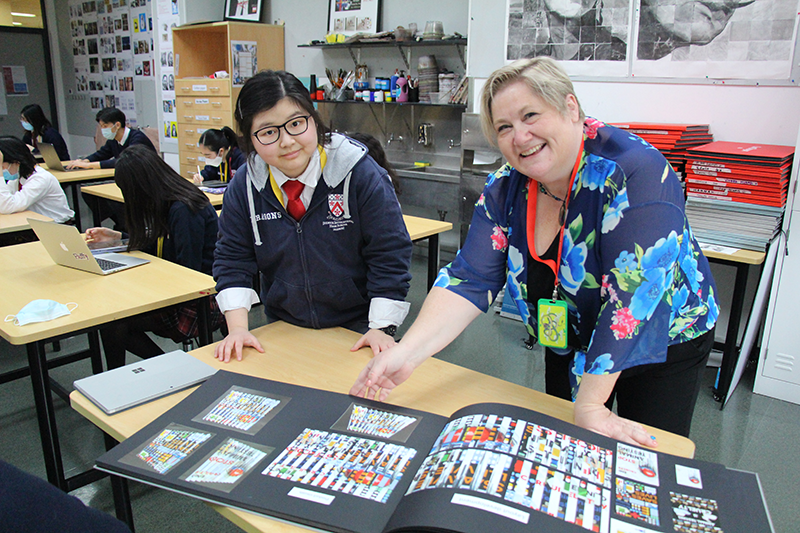 Jenny said that her favourite subjects at school are graphic design and physics. However, subverting expectation, she did not study computer science. Jenny explained that there are three tracks under game design major:
Art and Design
Programming
Game Design and Planning
Out of these three, Jenny chose to study Game Design. The Artistic track is equivalent to art & design and is responsible for conceptual painting and illustration of models and the game environment. Game Design and planning is concerned with the structure and logic of the game.
Jenny 's favourite teacher is Mrs Gibson, who teaches graphic design. Although Jenny had studied painting before, she did not have any previous experience of graphic design. When she first started the graphic design class, she felt that there was a big gap between her skills and those of other students. However, with her teacher's guidance and considerable effort of her own, she gradually caught up. Right before the AS exam, everyone else's had a rough idea about what to design for the final exam, but Jenny still did not have a clue and was stuck working on a design that she wasn't very happy with. She then communicated with Mrs.Gibson via email and sent several drafts to her and asked for her opinion. Mrs.Gibson responded, sending her works of several artists with similar styles which helped Jenny to understand their works as a reference. After reviewing those works, Jenny made a big breakthrough and set the direction of her design for the exam.
Dr Feeney removed her fear of physics with his sense of humour. She said: "The teacher is very humorous in class and he uses students as examples to help explain questions. Learning Physics with Dr Feeney did not feel like it was about formulas and data because he related it all back to the common sense of life. Sometimes he would bring the knowledge of AS or A2 when explaining more difficult knowledge, and he can make various concepts logical." She said that Dr. Feeney also likes to share advanced physics knowledge and imparted some of his knowledge of quantum physics from time to time. However, he uses simple vocabulary that students can understand, and makes complicated concepts very interesting, inspiring Jenny to explore these topics outside of class.
In addition to teaching staff, Jenny's counsellor Ms. Liu played a significant role in Jenny's successful application by helping to modify many supplementary essays. Jenny said that her essay preparation was relatively late. In addition, the essays required by the schools she applied to were not the same. Ms. Liu helped her with each paper and made suggestions for revisions. At the time, when applying for USC, a total of 11 essays were prepared. After writing all these papers, Jenny was exhausted, but Ms. Liu still helped her check every paper to ensure that there were no problems with the content.
Summer School at CMU Motivates her to Pursue Game Design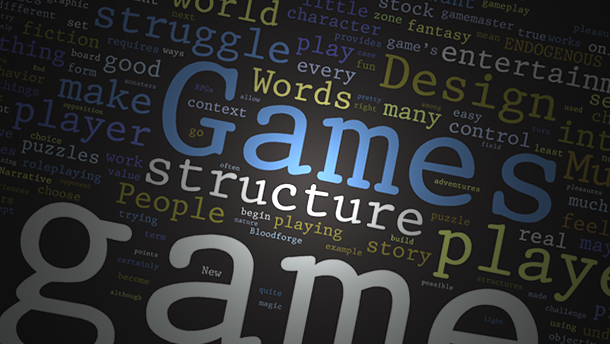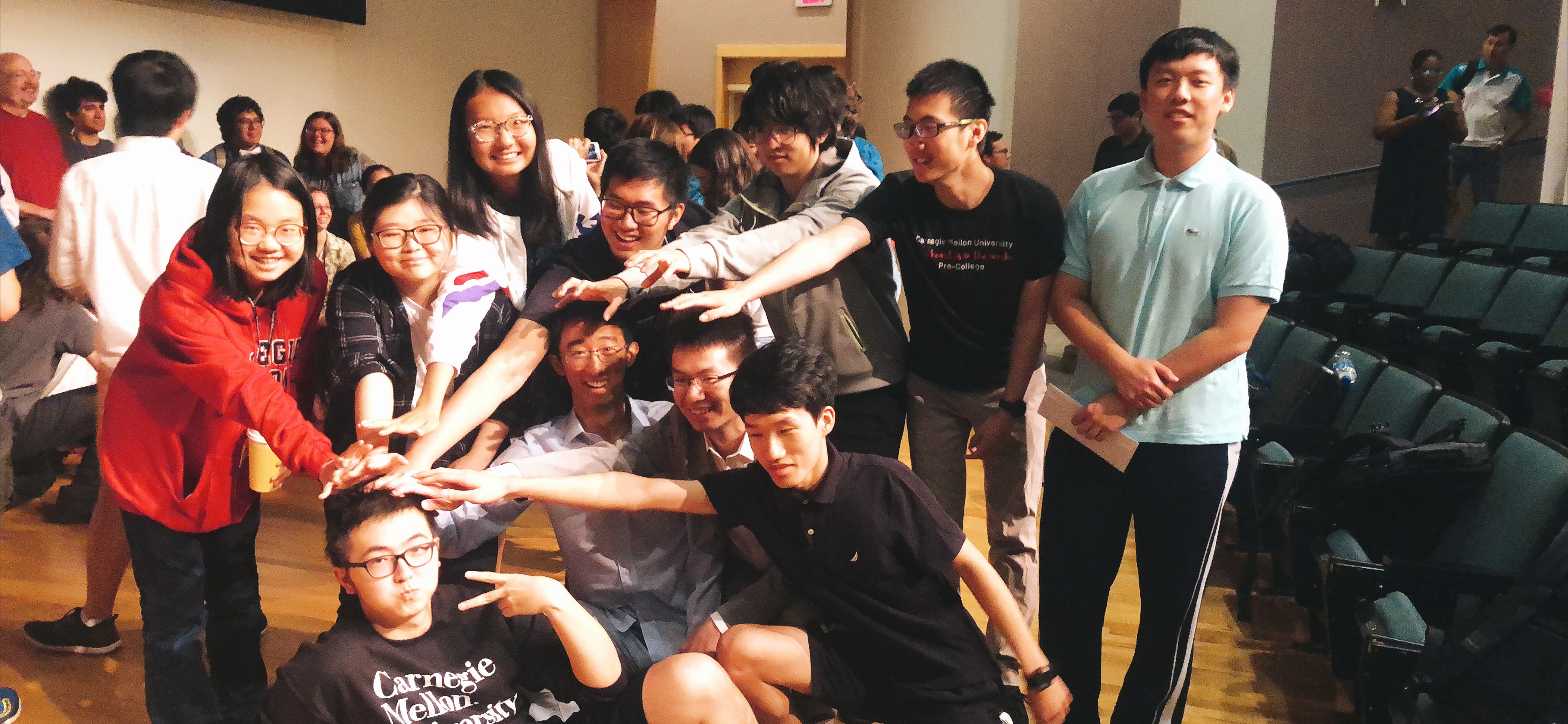 Participating in the summer school of Carnegie Mellon University-National High School Game Academy motivated Jenny to study Game Design. It was a six-week project. In the first two weeks, everyone took classes in various aspects of game production, such as programming, 3D modelling and game theory, as well as music production, concept design and teamwork classes. In the third week, the teacher split them into groups of 3-4 people and asked them to make a modern version of a classic arcade game within a week. In the 4th-6th week, the teacher put them into new groups. Each group then created a game from brainstorming to concept formation and on to a real game. The final game product Jenny's group produced was a VR game, which formed part of the portfolio she used in her university applications. The work caught the interest of the admissions officer at the University of South California and helped her to get accepted. She said that the summer school let her experience the complete process of game production and understand the importance of teamwork.
"I think the most important thing I learned, in the end, was to appreciate everyone in the team because the game really is a team effort."
--Jenny
Becoming a Fully Developed Person through Co-curricular Activities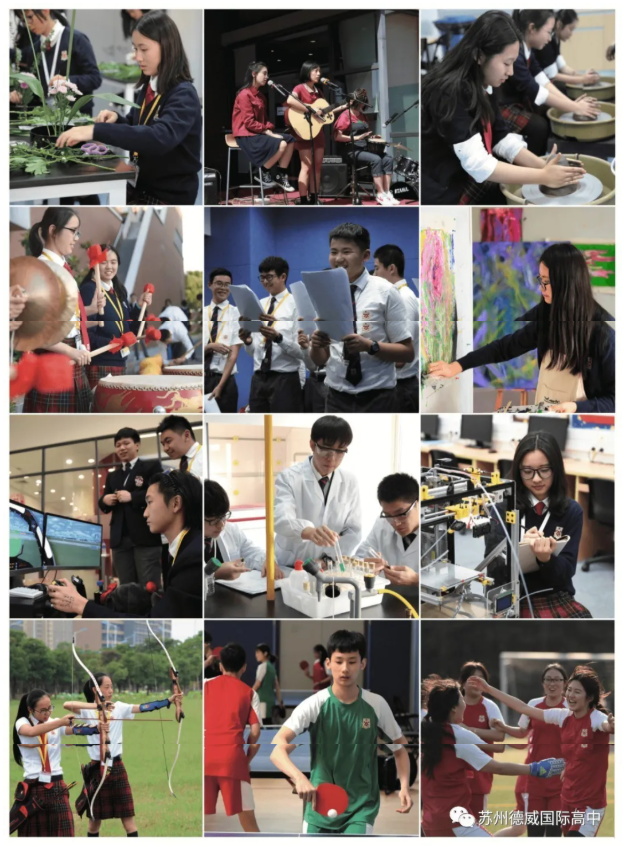 Jenny joined the Model United Nations (MUN) in Year 12 and took charge of the academic part.At that time, she held two activities every week. She listened to lectures given by teacher invited from outside and then gave lectures to other students every week. At the beginning, some students often complained that she spoke so fast that they could barely catch anything. Responding to this feedback, she adjusted her speaking speed and found her own rhythm. The team members in MUN then planning to cooperate with other Dulwich Colleges to establish their own Model United Nations. At that time she realized that the management of a team was not easy. She felt that participating in MUN help to develop her speaking skills, and on the other hand developed her teaching skills in the community. In addition, she also co-founded the Dulwich Reading Promotion Club, which is a student-led Co-curricular activity. It was not easy to recruit members at first, but gradually they drew attention from other students via lecture corner, and the eventual success of the project made her proud.
Why Choose Dulwich?

One of the reasons Jenny chose Dulwich was that her family moved from Shenzhen to Suzhou, the other reason was that she valued the high proportion of expatriate teachers and a rigorous curriculum. Jenny said that Co-curricular activities at Dulwich gave her the opportunity to develop her hobbies, enrich her experience, and exercise her abilities outside of the classroom. The hard-working learning atmosphere also inspired her to work harder and spend more time studying.
Some Advice
Don't worry about standardized scores. Rather than spend a lot of time on the TOEFL and SAT test and tutoring, it is better to spend this time on activities, developing hobbies or studying specialities. Read more books on various topics and your English level will greatly improve!
Liberal Parents Give Her Freedom to Develop on Her Own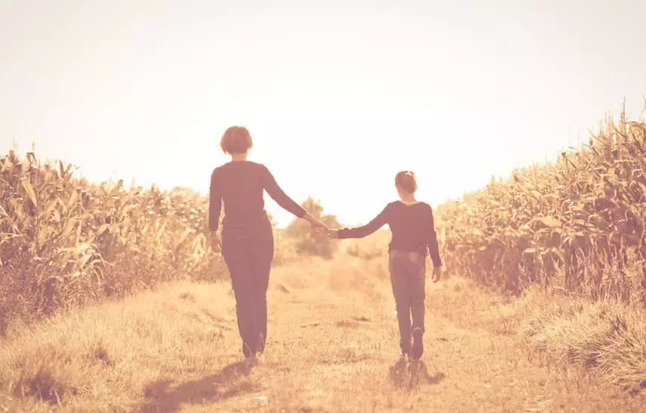 Jenny's parents are very open-minded. Although both of them specialize in computer science, they did not stop her daughter from studying art or force her to study science and engineering. They also attach great importance to education beyond grades and school subjects and bought her English books to read. They let her practice piano and encouraged her to watch musicals. At the beginning, they did not support Jenny choosing game design as a major. But after close discussion with her, they felt that gaming was a meaningful major and a field of great potential in the future and gave her their full support.