Kitty Y. Admitted into Wesleyan University

Kitty Y. is a Year 13 student at Dulwich International High School Suzhou. When many students are still anxiously awaiting admission, she is fortunate to have received an ED offer from one of the top liberal arts colleges in the US, Wesleyan University. ED is the English abbreviation of Early Decision. It is a way to apply for an US university. As the name implies, the school decides to accept a student early. Unlike ordinary applications, a student can only choose one school for an ED application. If accepted, they can only accept the offer to enter the school and withdraw the applications that have been submitted to other schools. Therefore, a school that a student chooses to apply for ED is often his/her first choice. Kitty has now withdrawn applications from eight US universities, including six in the University of California system, the University of North Carolina at Chapel Hill, and the University of Richmond. We are very happy for Kitty and congratulate her on getting into her first choice. She also shared with us her application story and experience studying at Dulwich.
Why Choose Wesleyan University?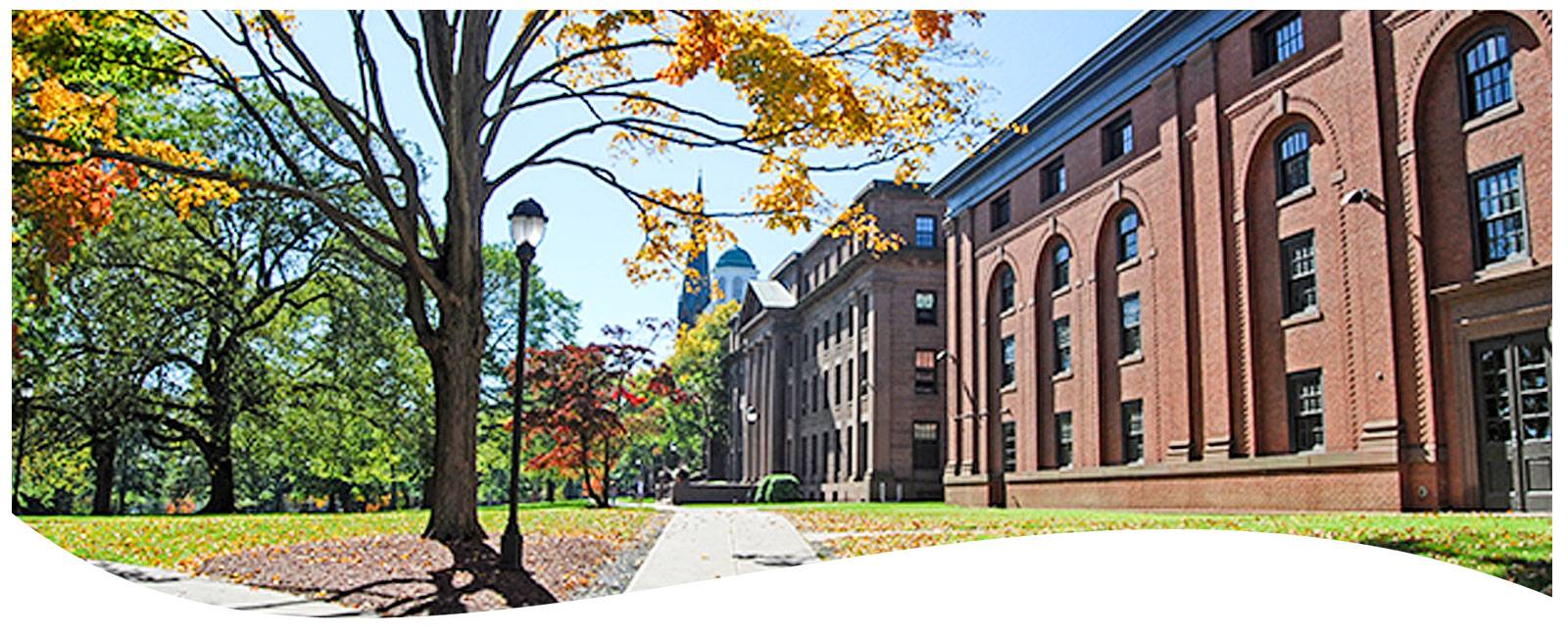 Education at Liberal Arts Colleges is considered elite education in the elites in the United States. Wesleyan University is part of the "Top Three" with Amherst College and Williams College in New England area. Wesleyan University is also a founding member of the "Little Ivies". The most attractive feature of the school is its education system: the undergraduate education here implements a General Study system. There is no core curriculum. Students are free to choose courses and explore various fields according to their own interests.
Wesleyan University is one of the top liberal arts colleges in the United States. In 2016, Forbes magazine ranked it the third in liberal arts colleges in the US; the Princeton Review reviewed it as the Most Influential University. Wesleyan University is known throughout the United States for its diverse student body and inclusive campus culture, making it the most popular liberal arts college in the United States. Kitty said that she chose to apply for Wesleyan University because she likes its small class system, so she could have more opportunities to communicate with professors and classmates. In addition, the school allows students to select their majors in sophomore year, so there is plenty of room for freshmen to discover their true interests. Although liberal arts colleges are generally smaller than universities, Wesleyan University is a relatively large liberal arts college with rich resources. Kitty has visited this school before, and she enjoyed the school culture with an emphasis on music and art.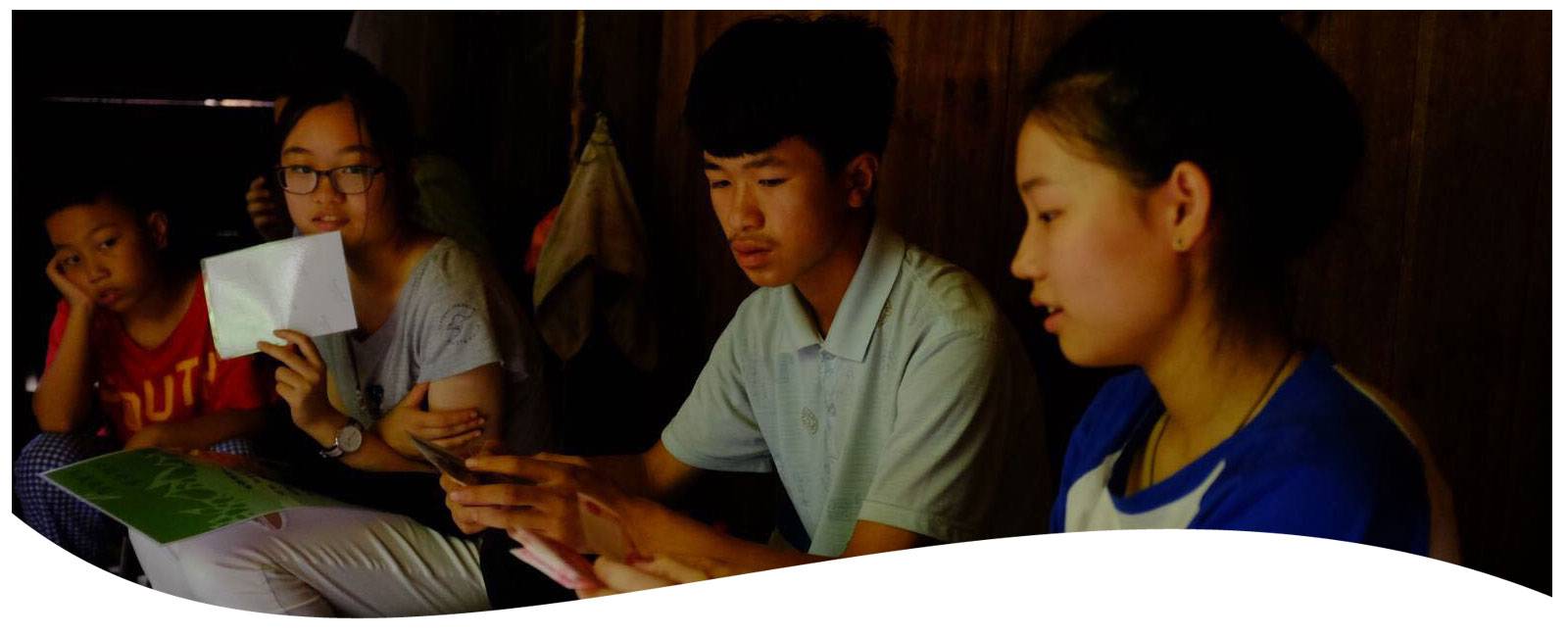 A Student with Good Grades and A Sense of Responsibility
Kitty's favorite subjects at school are: biology, physics, mathematics and music, and she did well in standardized test. Her learning strategy is: when you are in class, you should be fully engaged. After class, you should sort out the knowledge in class, do more exercises, and identify one's own weaknesses, and spend more time to improve on them. In addition to academic achievements, American universities also pay great attention to students' personality development and extracurricular activities. Kitty mentioned in the paper that she is a person who is willing to take responsibility and dare to try things that others won't. In elementary school, she participated in a rehearsal of a sitcom "Little Fox," other students were reluctant to play the role of little fox because it was a big villain, but Kitty bravely took the role because she preferred to do challenging things. In high school, she participated in an academic study, Kitty chose a tricky topic: the Chinese government's policy on drugs, her teacher suggested that she should not choose this sensitive topic, but she insisted on doing the topic, the more difficult the topic was, the more she wanted to work on this topic well.
Finding Her Interest in Co-curricular Activities
Kitty's area of interest is in social studies and biology. These were not only influenced by teachers in the class, but also gradually discovered by herself during her participation in co-curricular activities. In Dulwich, she participated in the Model United Nations (MUN) for three consecutive years. When she participated in the MUN, she found that she was very fond of planning and creative, and enjoyed the problem-solving process. As a coordinator at the time, she needed to coordinate with the students in various departments. She learned to set deadlines and keep following up to promote cooperation between various departments. Every time we participate in the UN General Assembly with other Dulwich Schools, our students are assigned to relatively small countries, which inevitably brings them more difficulties and challenges. Kitty said that she complained at first, but slowly she learned to accept this fact and do her best to participate. Whether she is assigned to a big country or a small country, she should make full use of this opportunity to improve herself.
In addition, she is a talented and caring student. She and several of her classmates launched the Ripple program of charity. First, she held a Ripple concert on the school day, with Kitty as the lead singer and organizer. The students brought wonderful performances. They raised some money through concerts and offline fundraising for them to teach in Wengzuo Village, Guizhou Province and paid the tuition fees of three poor students. She likes music composition outside of class, she has performed guitar singing at the school's talent show. She also attended the school's Enterprise Fair and inter-school event Dulwich Talk. These activities are subtly helping her to discover her true interests and shape her character.
From a democratic family to a democratic Dulwich
Kitty is a person with a strong inner driving force. This kind of personality stems from the atmosphere of her family democracy. She always share with her parents about her life. Parents sometimes encourage her. In the face of difficulties, parents will help her analyze possible solutions and consequences, and let her make her own choices. She said she didn't want to regret it because she didn't work hard enough now.
Junior high school in Xinghai Middle School, Kitty had long wanted to go abroad to go to college, so she decided to take the entrance exam at Dulwich International High School Suzhou in her second year. When she chose Dulwich because she wanted to receive pure Western education, the diversity of Dulwich courses gave her more opportunities to explore her interests, and Dulwich's student-first values fit very well with Kitty. At Dulwich, she learned how to balance her studies and her hobbies. During her time at school, she was busy with her studies and half of her time was busy with extracurricular activities. This will help her adapt to the colorful university life in the future. Her advice to the lower grades is: when things are too many, we need to sort out the clues, distinguish which ones are controllable, what are uncontrollable, and plan to solve those controllable things; communicate. frequently with teachers and classmates.
As of 14th December, 2018, our school graduates received a total of 113 offers. The following are some of the universities that admitted our students:
Emory University U.S.
Northeastern University U.S.
Wesleyan University U.S.
University of Minnesota, Twin Cities U.S.
Rutgers University-New Brunswick U.S.
University of Pittsburgh U.S.
Indiana University at Bloomington U.S.
Art Center College of Design U.S.
California College of the Arts (San Francisco) U.S.
University at Buffalo The State University of New York U.S.
University of Massachusetts, Amherst U.S.
Cass Business School, City University, London U.K
Central Saint Martins College of Art & Design U.K
Durham University U.K
King's College London U.K
London College of Fashion U.K
Queen Mary University of London U.K
Royal Holloway, University of London U.K
The University of Edinburgh U.K
The University of Manchester U.K
The University of Nottingham U.K
The University of Warwick U.K
University College London U.K
University of Leeds U.K
University of Liverpool U.K
University of the Arts London U.K
University of York U.K
McGill University C.A.
Finally, we congratulate Kitty on her admission to Wesleyan University, and we wish all of our students every success in getting their ideal offers!