Nancy Y. is a Year 13 student at Dulwich International High School Suzhou. She has been admitted into the School of the Art Institute of Chicago, The California College of the Arts, San Francisco and Sarah Lawrence College.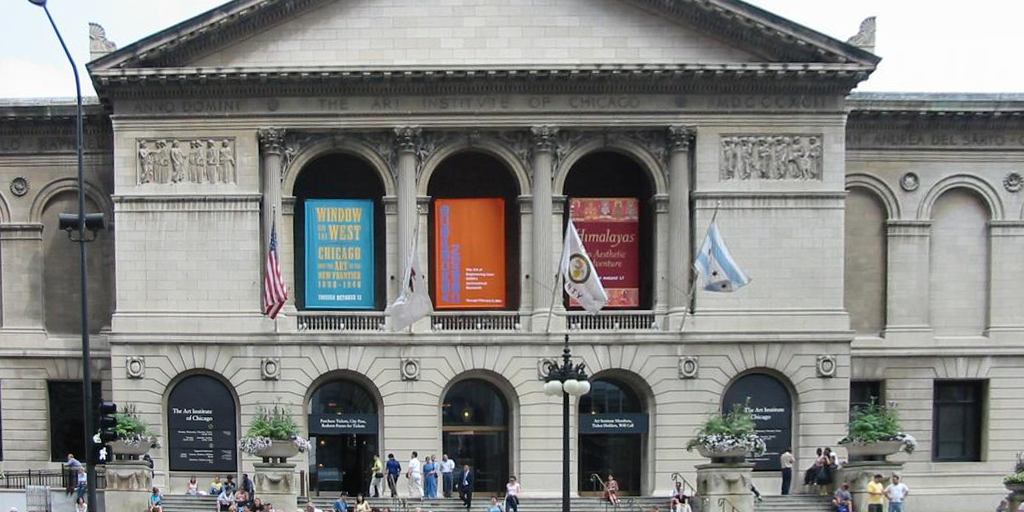 Why choose The School of the Art Institute of Chicago (SAIC)?
The School of the Art Institute of Chicago (SAIC) which was formerly known as the Academy of Arts, was founded in 1866. As one of America's largest accredited independent schools of art and design, SAIC has a global reputation as the Academy of Arts. SAIC is part of the Chicago Museum and is famous for its collection of Impressionist works and American art, and includes works by Claude Monet and Vincent Willem van Gogh. SAIC and the museum are internationally recognized as the two leading precision arts institutions in the United States. SAIC has been recognized by the U.S. News & World Report for having one of the top graduate art programs in the nation, as well as by Columbia University's National Arts Journalism survey, as the most influential art school in the United States. Famous alumni include Georgia O'Keeffe, Walt Disney and Yiduo Wen.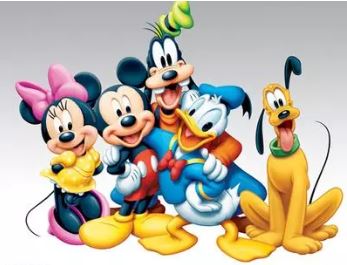 Importance of choosing a RIGHT school
What is art? This is a question that many artists, theorists, and philosophers have been pondering for thousands of years. Many times, it seems that people always inadvertently associate art with unruly. Maestros normally show their inner world through their own personalized works, not seeking approval and with a show of arrogance, which is fascinating to normal people.
However, Nancy (who isn't like these maestros), is a kind character with a beautiful smile, big eyes and curly hair. Nancy said she didn't have any time to spend on art in middle school. However, after entering Dulwich International High School Suzhou, Nancy's artistic interest has been stimulated by an art education which fully connects with foreign universities and she chose to follow her heart.

Nancy met a great art teacher in the form of Mr. Donald Short. Nancy describes Mr. Short as a serious teacher that she has learned a lot from. She mentioned that Mr. Short used an unusual way to stimulate her latent artistic talents.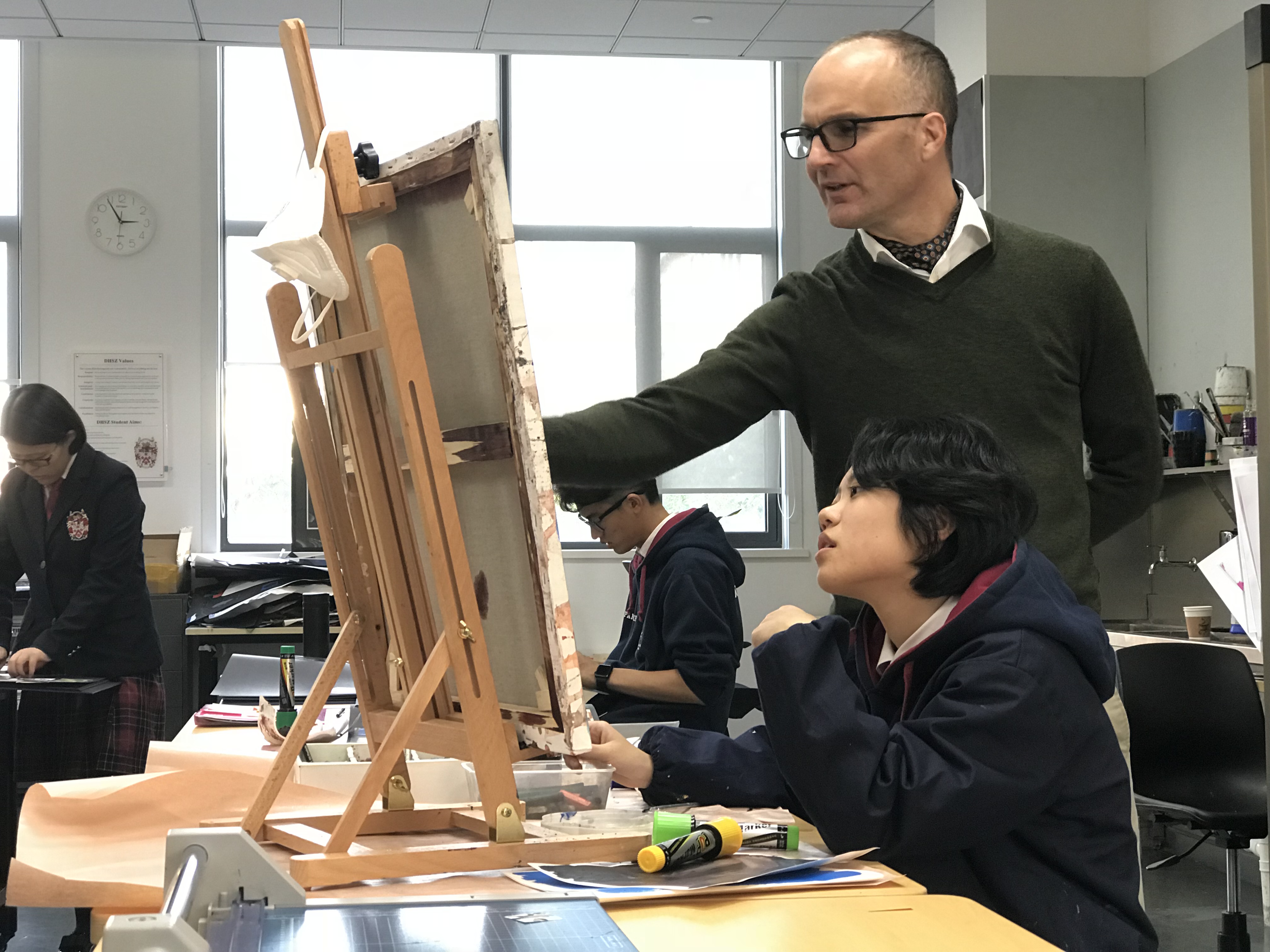 "Art is a constant process of renewal and re-thinking, which may not be visible in the final work before it's finished," Nancy said. "During this process of constant revision, Mr Short always comes to supervise and encourage us to try different styles of works".
Learning to focus on the present, without worrying about the future is one of the best things Nancy has learned. The process of completing work is inevitably caught up in an infinite loop of emotions, so why not think outside of the box?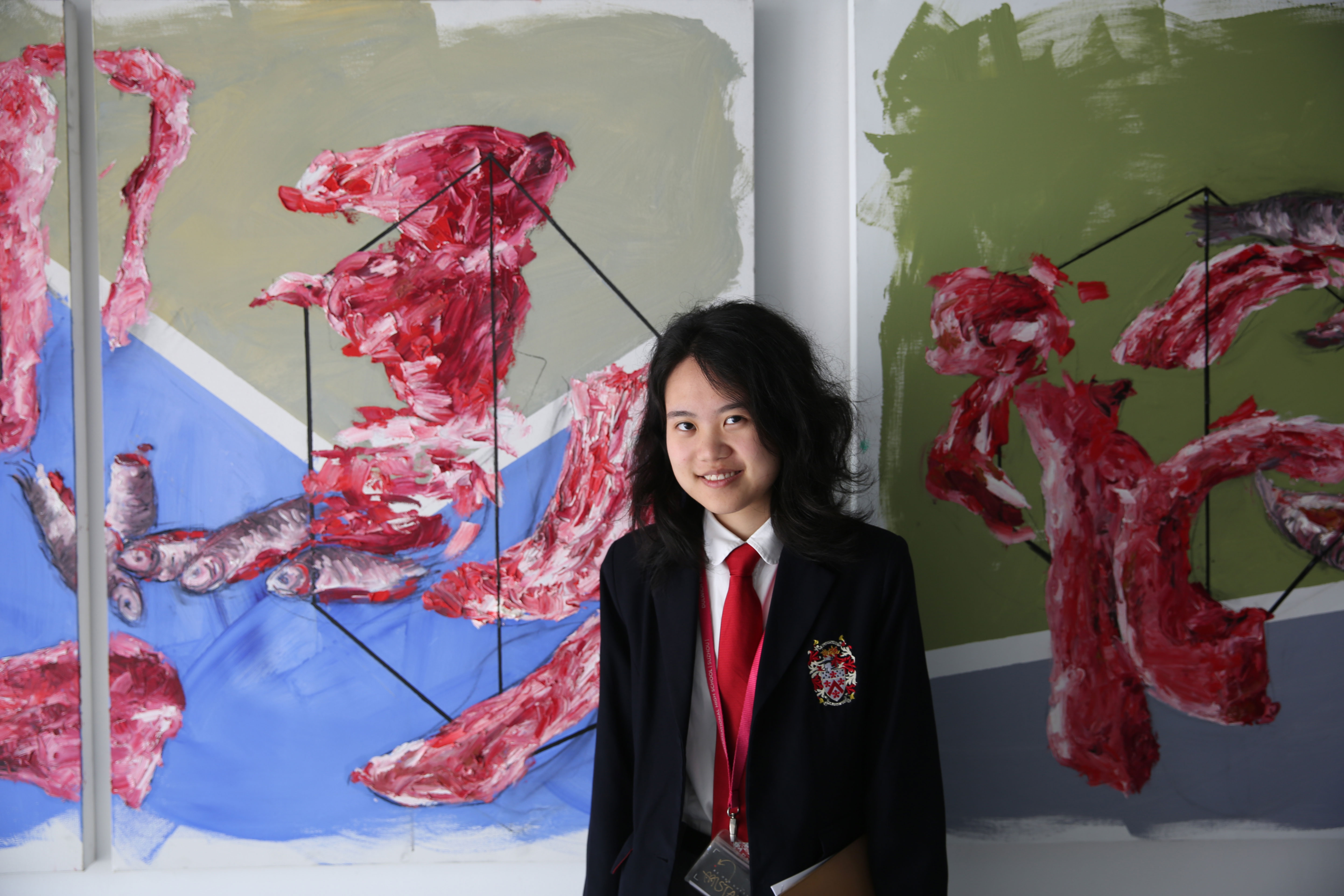 Nancy admits that art is a way for her to vent and express herself. She exposes her emotions in her works, by placing her thoughts on all kinds of lines, with light and dark colours. Sometimes when she feels bad, she will spend up to three hours at night completing an artwork in order to release her inner depression.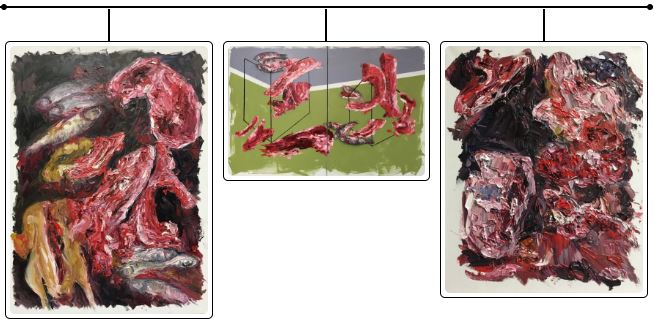 "Nowadays art has become an indispensable part of my life. I am interested in biometrics and the form of organs, such as the muscles of animals and their internal structure. They express the truth beneath the surface. I recorded the death of the animal, as fish or chicken or raw meat. When I was painting this picture, the 'conflict' in my body blocked my way. It spawned me and forced me to paint. During that time, I experienced personal struggles and sometimes saw art as a treatment. Thick lacquer, thick lines, rich textured surfaces and dynamic composition are the inspiration I got from Francis Bacon. In this work, I also used liquid paints and inks and explored a series of composition ideas. I also took inspiration from the work of the Russian artist Haim Satin. Many of his works express organic forms."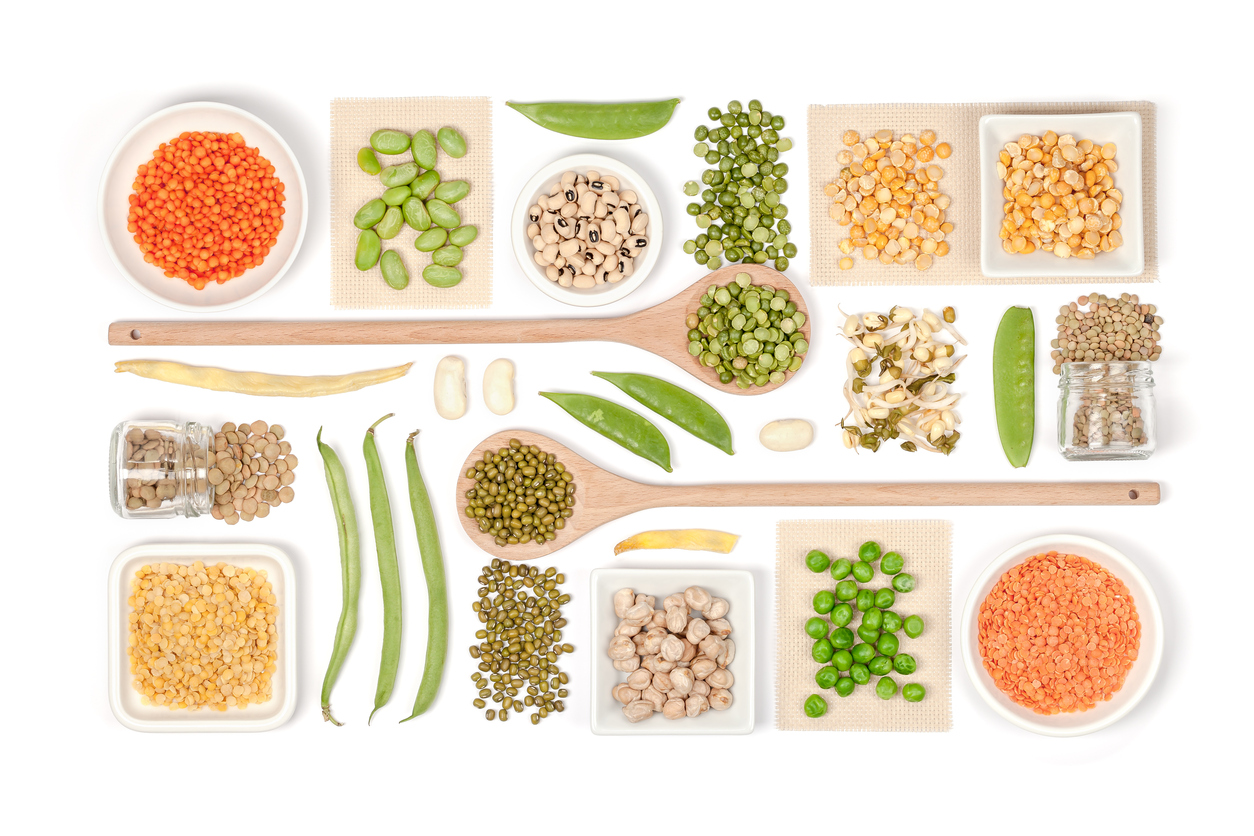 Importance of all-around development in education
Our school doesn't only focus on cultivating students' interests, Dulwich also pays special attention to student's development. Nancy has been involved in some research projects. From 2017 to 2018, she spent more than half a year conducting a survey on vegetarianism. In order to complete this report, she read a lot of literature, sorted out the views and research results of her predecessors, which provided a starting point for her research. She interviewed many vegetarians from different countries with different backgrounds, in order to prepare a large amount of reference data for the report. The subjects include Indians, British people, and other foreigners who are currently living in China. Finally, she compared different data results and used her biological knowledge to analyze the nutritional composition and eating habits of vegetarians. Nancy learned a lot during the research and concludes that "critical thinking constantly improves the results."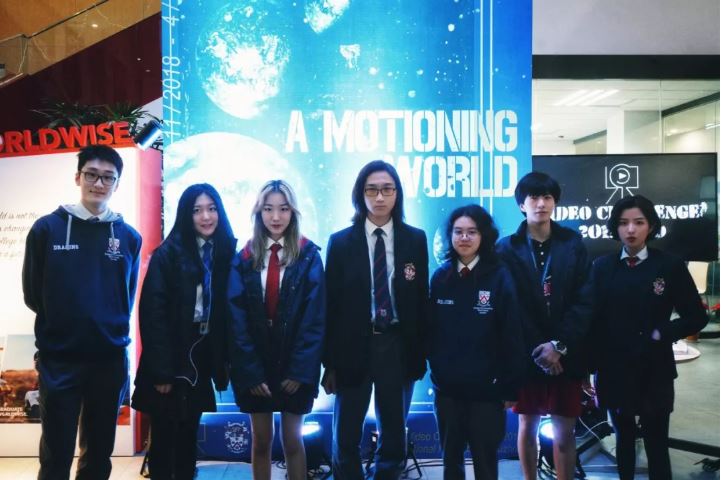 During the interview, Nancy explained that she was busy preparing for the Dulwich Video Challenge Event. As one of the event organizers, Nancy found herself dealing with a series of trivial matters. The team needed to work out a detailed schedule in the early stages of the activity. Nancy described the preparations for the event, "basically, we meet every week, and everyone in the team is dedicated to a different part, which eventually will turn out a good result. We were still working on preparations during the spring festival!" She mentioned that she was very proud of her team, every member is positive and dedicated and full of team spirit.
The Growth
Mathematics gives Nancy a headache. In middle school, she was stuck in the metaphorical mud of mathematics. She said, "I can learn other subjects well, but mathematics has always been difficult for me." The pain and struggle of that time is still a vivid memory for Nancy. Nancy's mother can only push her to study and strictly apply the learning theory of "extracting disadvantaged subjects and strengthening superior subjects."

Nancy had a very tough time studying. However, she began to develop a new learning style which enables her to focus more on her interests. At Dulwich International High School Suzhou, she found her potential in art and has a clear goal for her future. Nancy has now achieved a level of active learning that her mother is very satisfied with. She now respects the decisions that Nancy has made.
Nancy has a great final thought - "live in the moment." We wish her all the best for her future!