Our Highly-Educated New Teachers
Dulwich International High School Suzhou welcomed 23 new teachers in the new academic year 2018-2019. Our school is meticulous in ensuring high quality teaching and academic excellence. Selected carefully selected from a diverse range of countries, our new faculty members have many other skills and expertise in addition to their extensive professional knowledge and teaching experience. All of our teachers have a bachelor's degree or above, and 43% of them have a Master's degree or evenhigher.
Emile is a British national. He graduated with a Masters in Astrophysics from UCL. He continued to complete a PhD at the University of Sheffield and became involved in multiple physics outreach events as well as supporting the teaching of undergrads.
- Emile Doran, Physics Teacher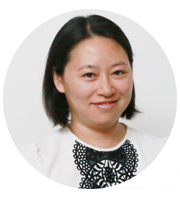 Min has a PhD in chemistry and material science (Imperial College London) and worked for Imperial College London as a research associate for many years, promoting STEM subjects in primary and secondary schools.
- Min Tang, Chemistry Teacher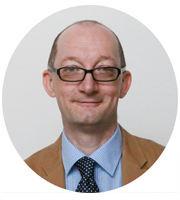 Stephen Hodgkin graduated from Fitzwilliam College, Cambridge in 1993 with a degree in Geography. He has taught in China for 5 years, and has been Head of Geography, History and university guidance counselling.
- Stephen Hodgkin, Head of Geography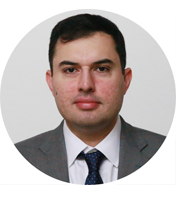 Nadir is British national. He completed an MSc in Global Politics from the London School of Economics & Political Science & a BSc (Hons) in Development Studies from Iqra University Islamabad. He is complete a PGCE at the University of Buckingham.
- Syed Nadir El-Edroos, Economics Teacher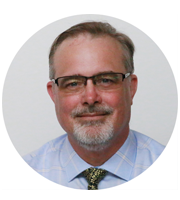 Ross is a Canadian national who graduated with a BSc in Pure Mathematics from York University. Ross is certified to teach by The Ontario College of Teachers since 2013 and by the British Columbia Ministry of Education since 2014.
- Ross Leroux, Mathematics Teacher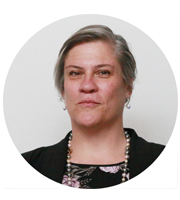 Leanne is an Australian national who has more than ten years'experience of teaching English, to both native and second language learners, in New Zealand. She moved to China to teach English at Haileybury International School in 2016.
- Leanne Ireland, English Teacher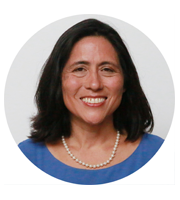 Stephanie Park graduated from Carnegie Mellon University with a B.F.A. in Drama, and received an MA and EdM from Columbia University. Before becoming a teacher, Stephanie was a professional performer in NYC. Notable credits include "The King and I"
- Stephanie Park, Drama Teacher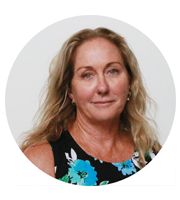 S.M Atterton is an Australian, who has worked and lived in the USA and China. She attended the Australian College of Physical Education and completed her Dip.Ed PE. Stacey has 4 sons all living in Australia.
- Stacey Atterton, Houseparent & Lifeskills
Tim is a New Zealand National, from Christchurch, a large city in the South Island. He graduated with a Bachelor of Education in Physical Education and a Graduate Diploma in Teaching and learning from the University of Canterbury in New Zealand.
- Timothy Rees, Head of PE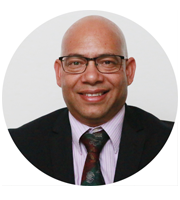 Clyde is a South African national. He graduated with a B.Science (Education) and B. Science (Honours) from the University of the Western Cape. He has been teaching Physical Sciences at Muizenberg High School in South Africa for 11 years.
- Clyde Sebastian Snyders, Physic Teacher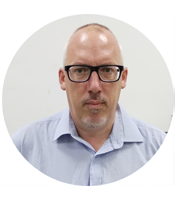 Andy was born in Kenya, but raised in the UK, where he attended the original Dulwich College. Despite loving Physics and Math's at school, he went to Oxford University to study English, after which he had a diverse career.
- Andy Bostock, Physics Teacher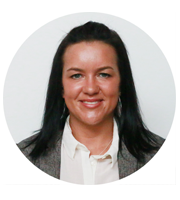 Clare is a British teacher. She graduated with a BA (Hons.) in Geography from the University of Birmingham and then went on to complete a PGCE in Secondary Geography from the University of Hull. She is currently studying for an MA.
- Clare Winton, Geography Teacher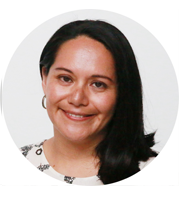 Gloria is an Economist from Universidad de La Salle (Colombia), working towards her MSc in Education. She has created a rewarding 10-year career dedicated to teaching Economics and Business Management in international schools abroad.
- Gloria Montalvo, Economics Teacher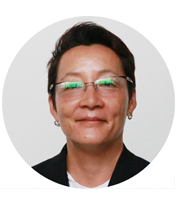 Meiling Tsang graduated from the University of Keele with a combined BSocSci degree in Economics and Geography. She completed her PGCE course at the University of Durham and her MEd in Educational Admin and Management at the University of Hong Kong.
- Meiling Tsang, Economics Teacher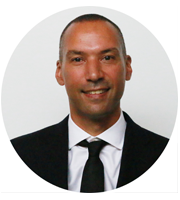 Brian is a British national. He graduated with a PGCE from King's College London, an MSc in Music Information Technology from City University and a BA(Hons) in Business Studies from Manchester Metropolitan University.
- Brian Matthews, Computer Teacher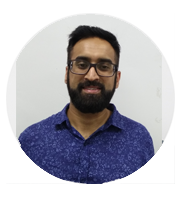 Vish is a British National, graduate of BSc Computing and PGCE from the University of Huddersfield, UK. He also is a qualified ESOL tutor after completing his TESOL (CambridgeTrinity). He is currently studying for an MA in Education.
- Vish Kapila, Computer Teacher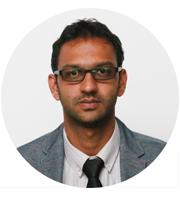 Sanjeevi is a Mauritian national. He graduated with a BSc(Hons) Physics, Optional Minor: Mathematics, and a PGCE from the University of Mauritius. He is a CIE Mathematics Examiner as well as an IBDP Physics Examiner.
- Sanjeevi Cuneapen, Mathematics Teacher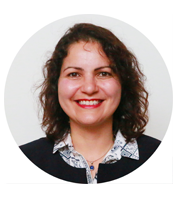 Zohreh is a British national who was born and raised in Isfahan, Iran. She completed her BSc in Statistics at Isfahan University before she went on to achieve her PGCE from Warwick University in the UK.
- Zohreh Dianati, Mathematics Teacher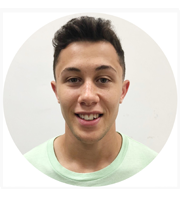 Adam is a British National. He has just graduated from the University of Nottingham with a Bsc in Mathematics. Has been an international Table Tennis player who has played semi-professionally for clubs in Belgium and France.
- Adam Harrison, Intern - Mathematics Boarding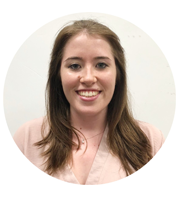 Elise is a British national. She graduated with a Ba in Geography from the University of Nottingham. Elise was a sports scholar during her time at university, having previously represented the GB Kayaking Team internationally.
- Elise Piercy, Intern - Academic Assistant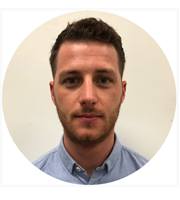 Keegan was born in Australia and travelled to live in the UK when he was young. After graduating in 2016 from the University of Lancashire (UCLAN) with a BSc in Sports Studies, he travelled to Hong Kong to work as an English Language tutor.
- Keegan Ashton, Trainee PE Teacher & Boarding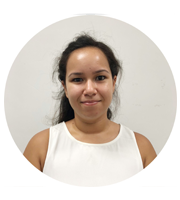 Shannon graduated with a BA Distinction in Graphic and Communication design from Inscape Education Group in Cape Town. During her free time she enjoys creating abstract art pieces, videos, free hand drawings and traveling.
- Shannon Adriaan, Intern - Art Academic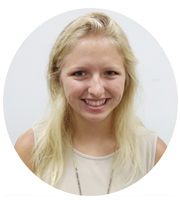 Somer was born and raised on the island of Bermuda. Due to her Canadian heritage, she attended Queen's University in Canada where she obtained a Bachelor of Commerce degree. In her free time, you can find Somer at the beach or in a gym class.
- Somer Zuiker, Intern - Economics
More information about our current teachers please click the website link below
https://suzhou-high-school.dulwich.org/our-people/teachers
The new teacher's induction training will be held from August 1st to August 12th. It is designed to help teachers learn more about our students and to give teachers a deeper understanding of our school's educational philosophy. Dulwich teachers not only ensure that every student gains knowledge and has the key skills to succeed in top universities overseas. The training includes an introduction to the Chinese education system (helping new teachers to learn more about the educational background of our students) and a seminar led by our school's guidance department. At the same time, the new teachers also received training in academic quality, assessment, planning, moral care, extracurricular activities and boarding.
Student safety protection is the top priority of our school. Our school has detailed background records for all employees, and organizes them to participate in at least twice a year on safety protection training. At the regular weekly meeting of our school, student safety protection is always one of the topics discussed.