Parent Academy 2019 - 2020

Dulwich International High School Suzhou (DHSZ)'s "Parent Academy" programme for 2019-20 is in full swing and has attracted over a hundred parents for each event. This annual series of presentations is designed to give parents a deeper understanding of many different aspects of our school – from lectures on adapting to a new Western-oriented education style for new year 10 families, to sessions on supporting students' university applications for Year 12 and 13 parents.
Other presentations focus on what parents can do to help their children improve their English, selecting suitable summer study programmes, or how to help your teenage child deal with stress and anxiety. The range of topics is deliberately varied to offer something for all families over the course of the academic year. Some are delivered by DHSZ staff, and others by outside experts on specific areas.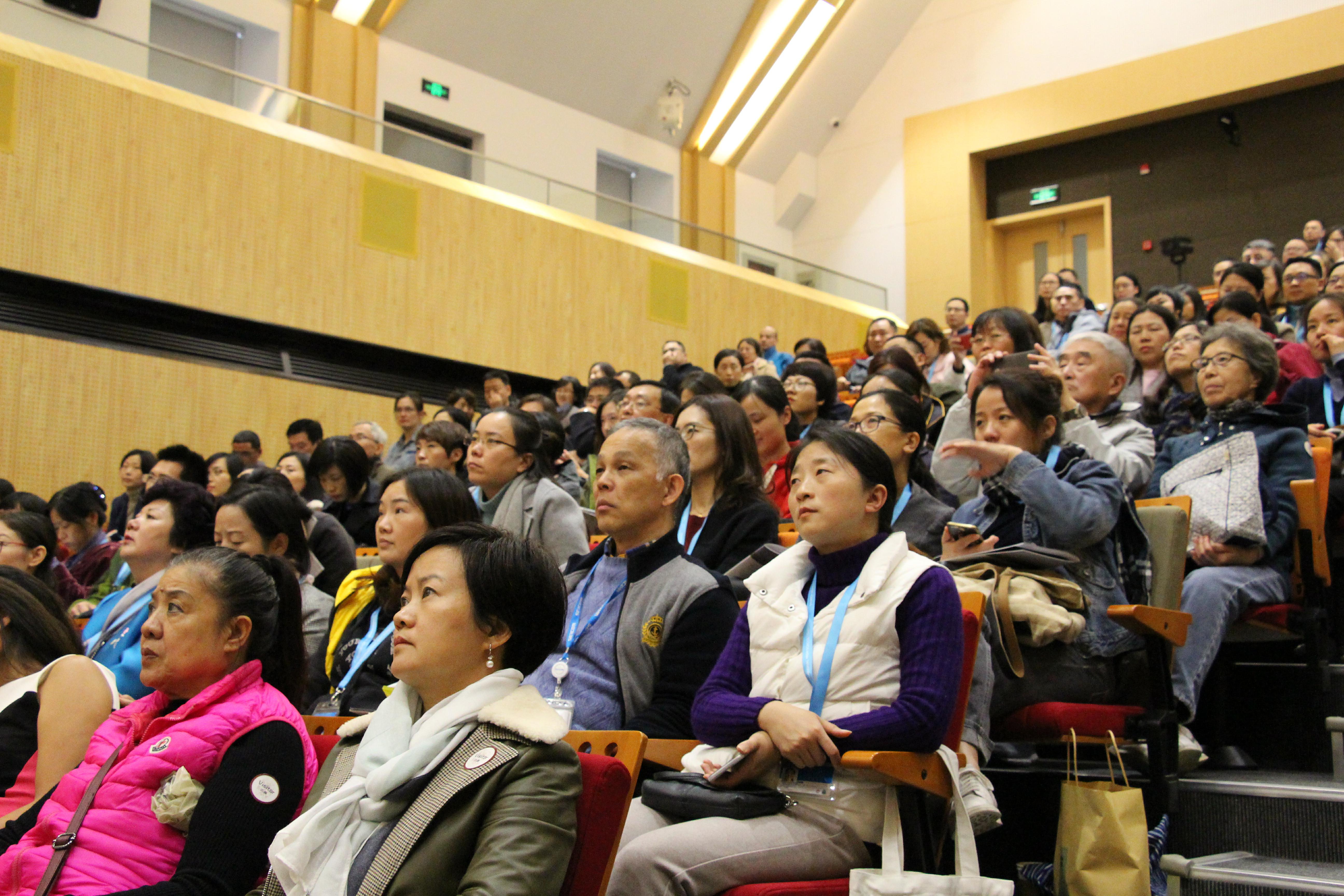 We are excited that so many parents make a point of attending these events and look forward to welcoming them all over the next few months. Our next Parent Academy will be held on 18 October and is titled "Choosing Summer Programmes".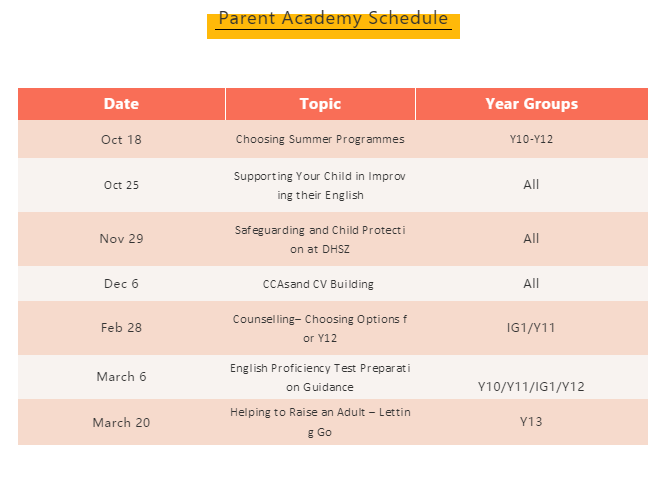 Pastoral Care and Wellbeing
The quality of our pastoral care and student support is one of our distinguishing features because we know that young people learn best in an atmosphere of support and care. Our overarching goal is that every single student in our school is known and cared for.
Each student is assigned to a tutor group, and they meet with their Form Tutor every morning as a group. Students also meet their tutor individually at least twice a semester. The tutors track students' academic progress and physical, social, and emotional wellbeing closely to provide guidance and encouragement. In turn, the tutors work with the Heads of Year to ensure that all our students have someone at the school who knows them well. The tutors play a very important part in guiding our students towards becoming self-directed, independent learners and confident young adults who are well prepared to cope with the challenges of life at university by the time they graduate.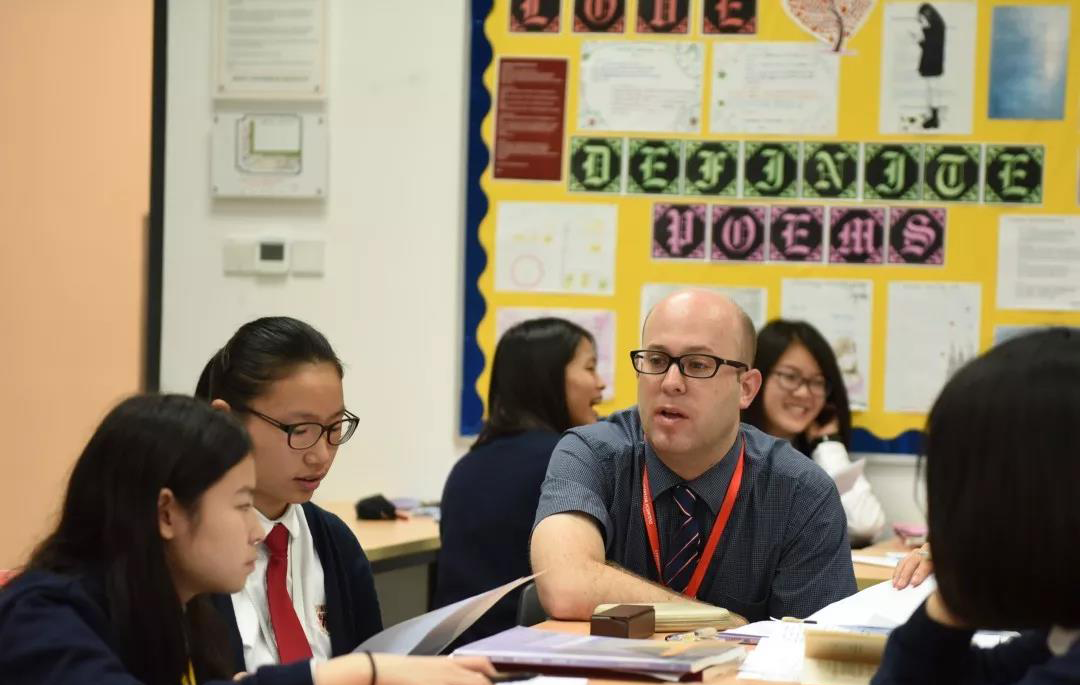 We also have a team of Parent Liaisons who support the work of the Heads of Year and the Form Tutors by maintaining high levels of contact and communication with the parents of our students. We believe that education is a partnership between home and school and that parents have a vital role to play helping their child learn and develop.
We encourage parents to work closely with us and be actively involved in supporting their child's academic and personal wellbeing.