The Year of the Rat playwriting competition was hosted by Dulwich College Beijing, involving students from years 7-13. Students had to write a one-act play based on the theme of the year of the rat, choosing whether to take that theme literally or metaphorically. They also had to set their story in just one location. Upper school students had to write 2,500 words and use playwriting conventions, such as stage directions, lighting and props, to bring their stories to life. Winners will have their play performed on stage at Dulwich College Beijing.
Year 12 Critical Literature students at Dulwich International High School took part in this competition, competing against other international students, many of whom were native speakers. They took the challenge very seriously and produced a wide variety of plays, from dystopian commentaries on society, to comedies and crime dramas.
Samuel Lane, the Head of Literature at Dulwich College Beijing, acted as judge and announced our top 4 writers as: Amel Tai-N, Elizabeth C, Anita T and Zoie H. These four students then competed against Dulwich College Beijing's top four students for the top spot. It was later announced that Anita Tao had won overall first place in the competition!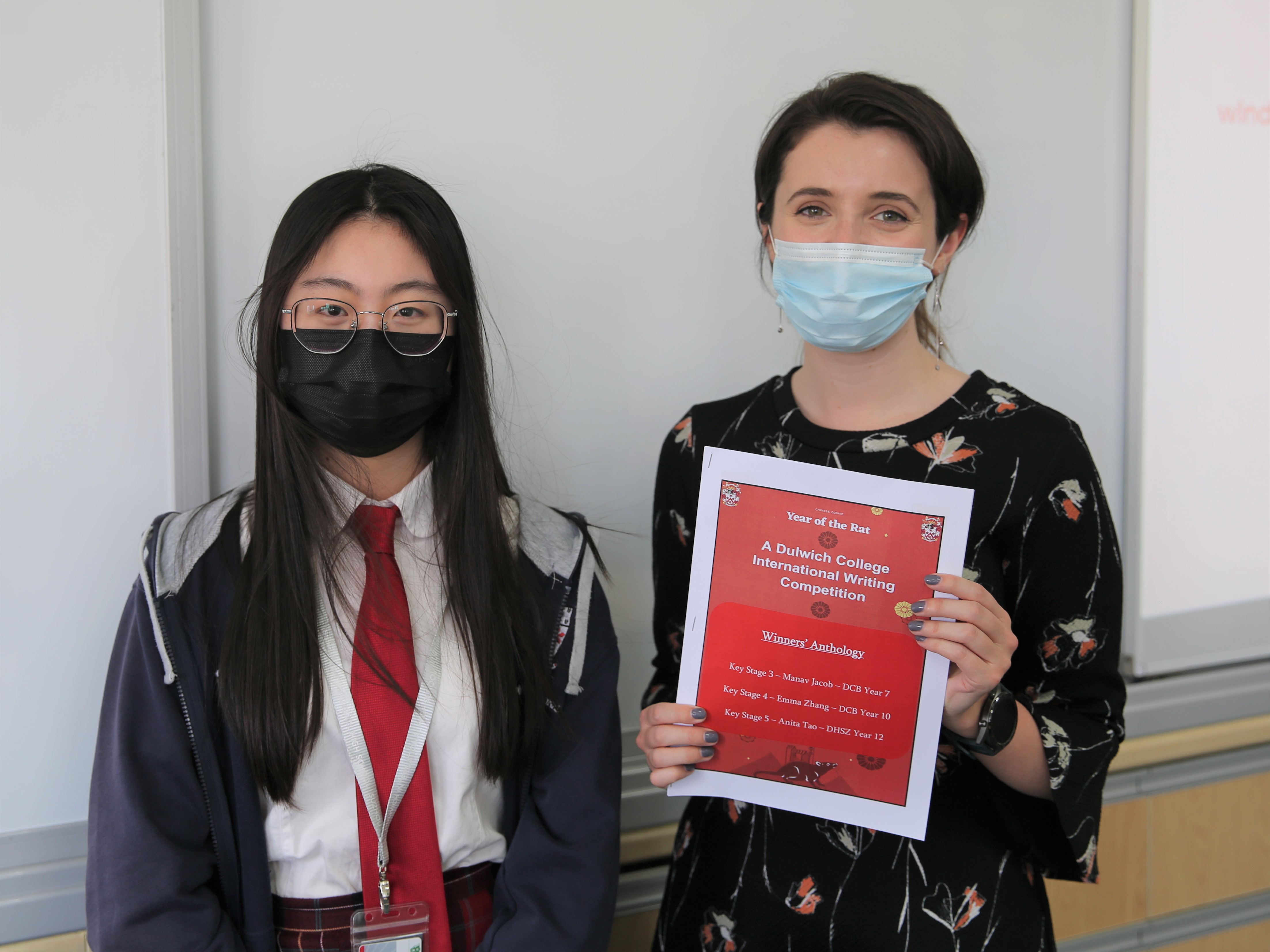 Anita's play was a moral story about treating those beneath you in society with compassion and respect. She mastered the art of playwriting quickly and used stage directions to great effect, which really made her play stand out. Samuel Lane commended Anita's play, stating: "We thought that her narrative was just so well controlled, the level of accuracy in her writing near flawless and the journey and development of both characters was engaging to see."
Anita's English teacher and classmates couldn't be prouder of her and we hope we will be able to see her play performed in the near future!