On 9th-11th January 2020, our newly appointed student leaders attended the DCI Student Leadership Conference alongside their peers from across the network. From Dulwich International High School Suzhou, Jeffrey Wang, Olivia Yin, Steven Chao and Petty Li (all currently in Year 12), were involved in the 3-day event, which took place at the Kunlun Jing An hotel in Shanghai.
The event kicked off with welcome speeches from John Todd (Regional Director of Schools, China / DCI Director of Safeguarding) and Sian May (Director of Senior Schools), followed by a day of icebreaking and teambuilding sessions with d'Arcy Lunn (Founder and Director of Teaspoons of Change) and Steven Hurworth (Head of Key Stage 5 at Dulwich College Beijing). Students were involved in various activities, including "Bobsleigh", "Handshakes" and "Strengths & Challenges Handprints". The purpose of these activities was to enable students to collaborate with their peers across the DCI network, consider their leadership attributes and address some of the challenges that they may face as new leaders in their respective schools.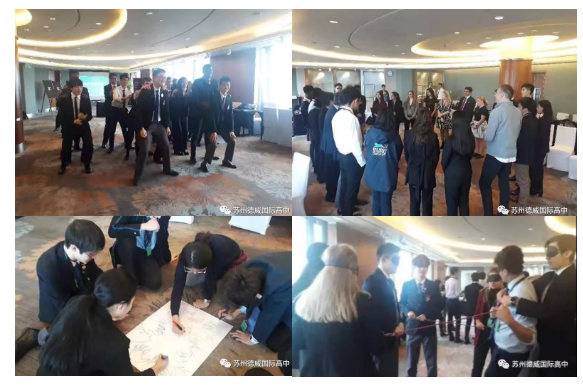 The second day of the event focused on presentation skills, event management and task delegation. These sessions were led by Edgar Zillmann (Group Events Manager) and Peter Rogers (Director of Community Wellness Senior School), and they gave the students an opportunity to refine their skills through planning and presenting information about a future event at their own schools. These workshops, alongside the activities on the previous day, were carefully designed to prepare students in their leadership journey and help them to refine the ideas that they would be presenting on the following day.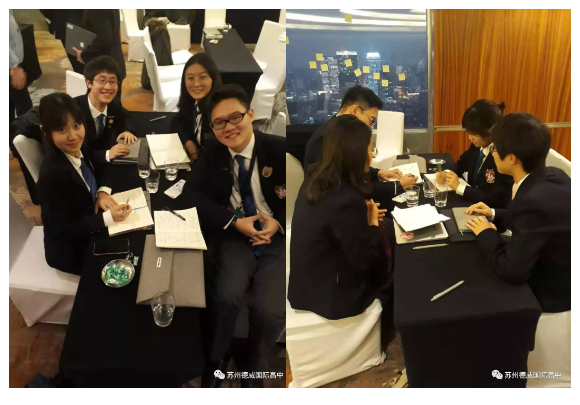 The final day of the conference consisted of student presentations, which were based on the theme of adding value to their school communities and turning ideas into action. Each group delivered their Pecha Kucha style presentations and were given constructive feedback from their peers, John Todd, Stephen Hurworth and d'Arcy Lunn. The feedback was overwhelmingly positive, and a reflection of the hard work that the students had put into their presentations. Jeffrey Wang really believes that his group's idea to improve tutor time could "make our students feel ready for the rest of the day"; the students from our school were praised for their plan being simple yet potentially having huge benefits for the school community.

On the final evening of the event, students were rewarded with an open top bus tour around Shanghai. Despite the rain, students thoroughly enjoyed the amazing views of the Shanghai skyline at night. Steven Chao commented that the conference is "an excellent opportunity" and "a platform for inspiration and collaboration". His views were reflected by Petty Li, who noted that it provides students with "a platform to communicate with the leaders in other schools" whilst also improving their English-speaking skills.
In summary, Oliva Yin described the conference in three words; "engaging, fun and inspiring". All students thoroughly enjoyed the event and are looking forward to turning their ideas into action!