Our graduating class of 2020 comprises of 185 students. By 20th February 2020, they have received a total of 557 offers. The 557 offers include 176 offers from the USA, 314 offers from the UK, 57 from Canada, 8 from Australia, 1 from Japan and 1 from Switzerland. As of 20th February 2020, the graduating students have received an accumulated scholarship of 1,112,375 USD, based on their academic merits and SAT scores. More offers will be announced by April.
U.S. Offers:
Among the 176 offers from American Universities, 25 are Early Decision acceptances:
7 New York University
3 University of Rochester
3 Rensselaer Polytechnic Institute,
5 Boston University,
1 Carnegie Mellon University,
1 Emory University,
1 Wake Forest University,
1 Syracuse University,
1 Brandeis University,
1 Rhode Island School of Design
1 Babson College.
Among the ED offers, 15 are from the "New Ives": Carnegie Mellon University, Emory University, New York University, University of Rochester and Rensselaer Polytechnic Institute. More offers will be announced in April.
Please see below for the current USA offers:

U.K. Offers:
Among the 314 offers from the UK, 23 are from G5 Universities including 1 offer from the University of Cambridge, 2 offers from Imperial College London, 19 offers from the University College London, and 1 offer from The London School of Economics and Political Science.
About G5 Universities
The G5 is a grouping of five English public research universities that was established in early 2004. The members are Imperial College London, the London School of Economics, the University of Cambridge, the University of Oxford and University College London.
Please see below for the current U.K. offers: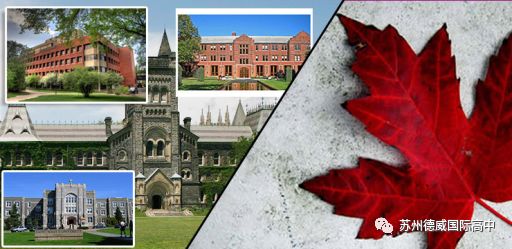 Canadian Offers
57 offers are from Canada, among them, 12 from McGill University, 3 from University of British Columbia, 1 from Queen's University, 4 from McMaster University, 4 from the University of Alberta, 4 from Western University, 5 from the University of Toronto, 3 from Simon Fraser University and 3 from York University. Please see details below: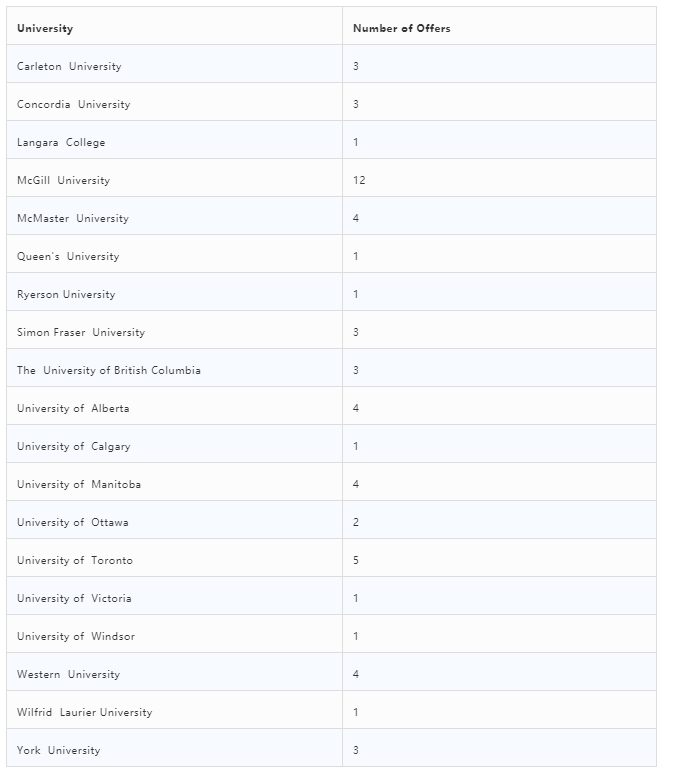 Offers from Other Countries
As for offers from other countries, eight are from Australia, including:
3 from the University of Melbourne,
1 from the University of Sydney,
1 from Curtin University,
1 from Queensland University,
1 from the University of Adelaide,
1 from Monash University
One is from Switzerland: Business and Hotel Management School (b.h.m.s), and one from Japan: Waseda University
Top Art School Offers:
As in previous years, this year's graduates are still favoured by top art schools, including the Rhode Island School of Design, the New School (which includes the Parsons School of Design) as well as the Maryland Institute College of Art, the California College of the Arts, the School of the Art Institute of Chicago, the Pratt Institute, the School of Visual Arts, Goldsmiths, the University of London, Art University of Bournemouth and the University of the Creative Arts.