Dulwich International High Suzhou has an excellent relationship with a wide range of top international Universities and Colleges. In order to foster and build on these relationships the school has developed a regular programme of University visits. We invite counselling representatives from international universities and colleges to attend the school in person and interact face to face with our students. This enables our students to make informed choices about their future at university and understand more about specific universities and colleges across the globe and what they have to offer. This ability to compare and contrast different types of international Universities is one of the unique features of an education at Dulwich International High School Suzhou.
So far this year 16 universities have visited us. These includes one Australian University, one University in Switzerland, Universities in Singapore and the UK as well as the highly prestigious Yale NUS College. Notably we also had a visit from representatives from Ecole hôtelière de Lausanne (EHL), which is the top hospitality university in the world. They delivered an interactive lecture to the students for over an hour.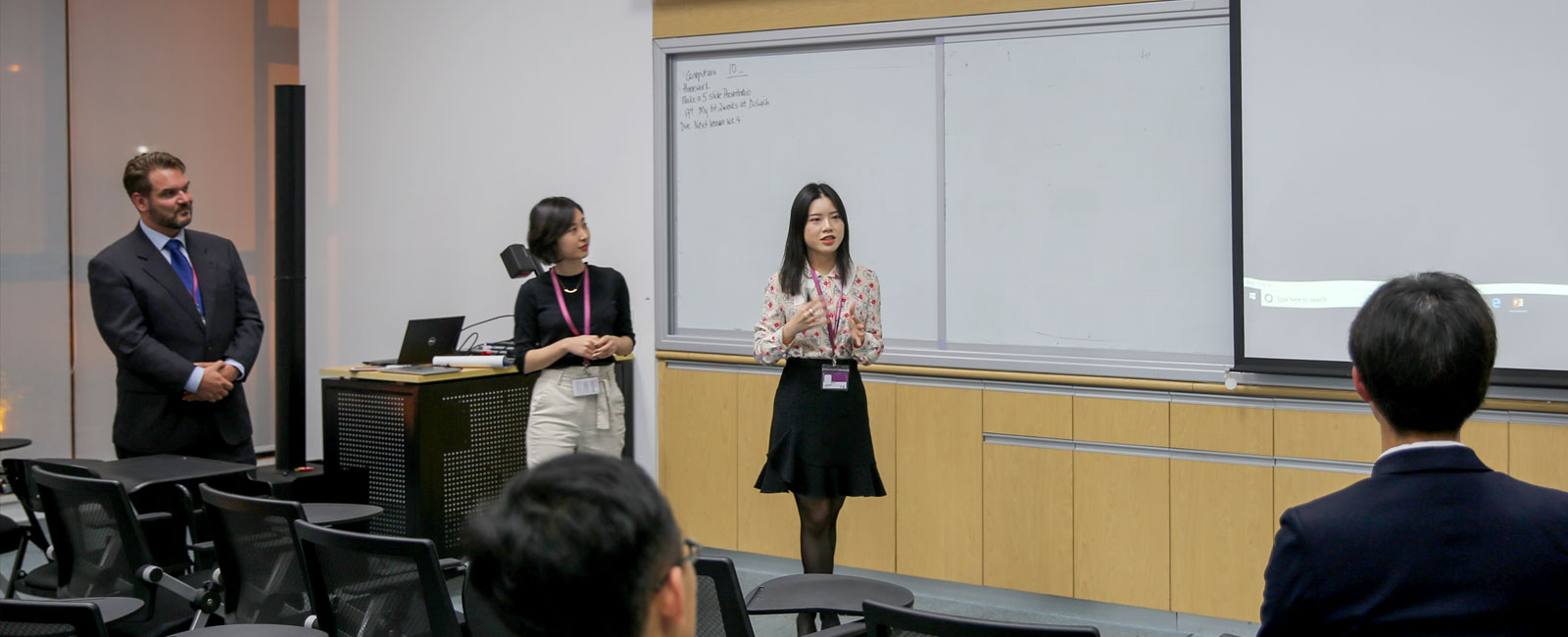 Ecole hôtelière de Lausanne (EHL)

University of California Davis also visited us. This is one of the world's leading cross-disciplinary research and teaching institutions, located in Davis, California. Worcester Polytechnic Institute (WPI) were also recently in attendance. Worcester Polytechnic Institute has the prestigious engineering program. Additionally we also hosted visits from well-known liberal arts schools; Bently University and Rhodes College as well as Goucher and Gettysburg Colleges.
University of California Davis

The one of note was a lecture on 11/09/2018 from Professor Gavin Shaddick, head of maths at University of Exeter. He delivered a lecture to a packed theatre and gave out 5000 GBP SCHOLARSHIPS to anyone who applies to do math's engineering or physics at Exeter.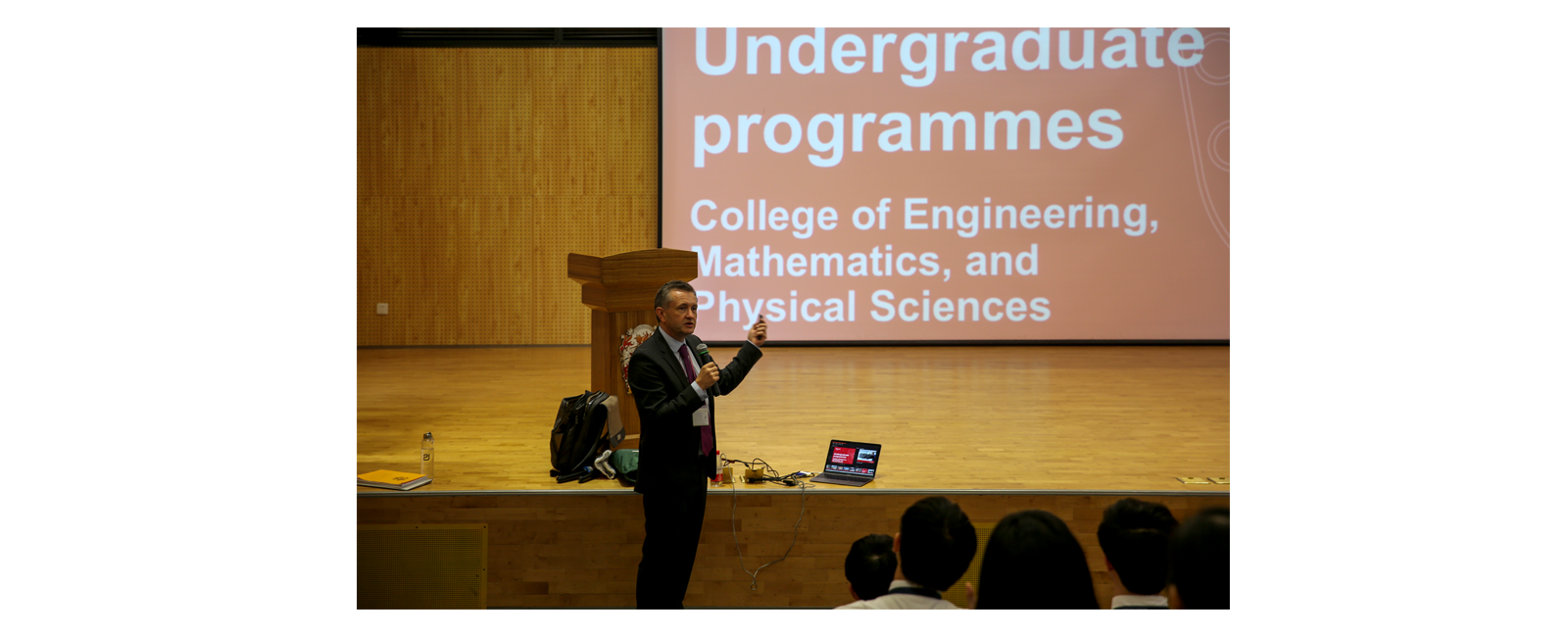 University of Exeter

Imperial College London, one of the UK's elite universities, visited our school on 9th October. Imperial College London, founded in 1907 in the United Kingdom, is a world-leading public research university specializing in science, engineering, medicine and business. Its full name is"Imperial College of Science,Technology and Medicine." Imperial College has top-notch reputation in the international academic community and is one of the most innovative universities in the world, ranking among the top ten in the world in terms of various authoritative lists. Imperial College is a member of the Russell Group (the British equivalent of the Ivy League), and is also known as a "G5 Super Elite University" ranking alongside Cambridge University, Oxford University, University College London, and London School of Economics and Political Science. The research level is recognized as one of the top three universities in the UK, especially in engineering.
The University of Southern California (USC), University of Illinois Urbana Champaign, Trinity College have also visited our school on 19th October. USC is a leading private research university located in Los Angeles — a global center for arts, technology and international business. It is home to the College of Letters, Arts and Sciences and has 21 exceptional academic schools and units. USC's Health Sciences campus houses renowned specialized care and research in cancer, stem cell and regenerative medicine, orthopedics and sports medicine.The university is the largest private sector employer in the city of Los Angeles, responsible for $8 billion annually in economic activity in the region.
University of Illinois Urbana Champaign (UIUC) is a top research university with world prestige. The school is a founding member of the "Big Ten" in the United States, a member of the American Association of Universities (AAU), known as "public Ivy." UIUC and the University of California - Berkeley and the University of Michigan - Ann Arbor are called the "Big Three"American public university. The school has been dedicated to excellence in research, teaching and public participation, and has won many awards. Among the alumni and professors, 30 won the Nobel Prize and 25 received the Pulitzer Prize, which is second only to the University of California - Berkeley in the US public universities.
Trinity College (Hartford) is one of the oldest colleges in the United States. Built in 1823, it is the second university in Connecticut and a non-religious faction not subject to liberal arts identified by the New England University Association. After 185 years of development, Trinity College not only attracted students from 43 states in the United States, but also brought overseas students from more than 30 countries.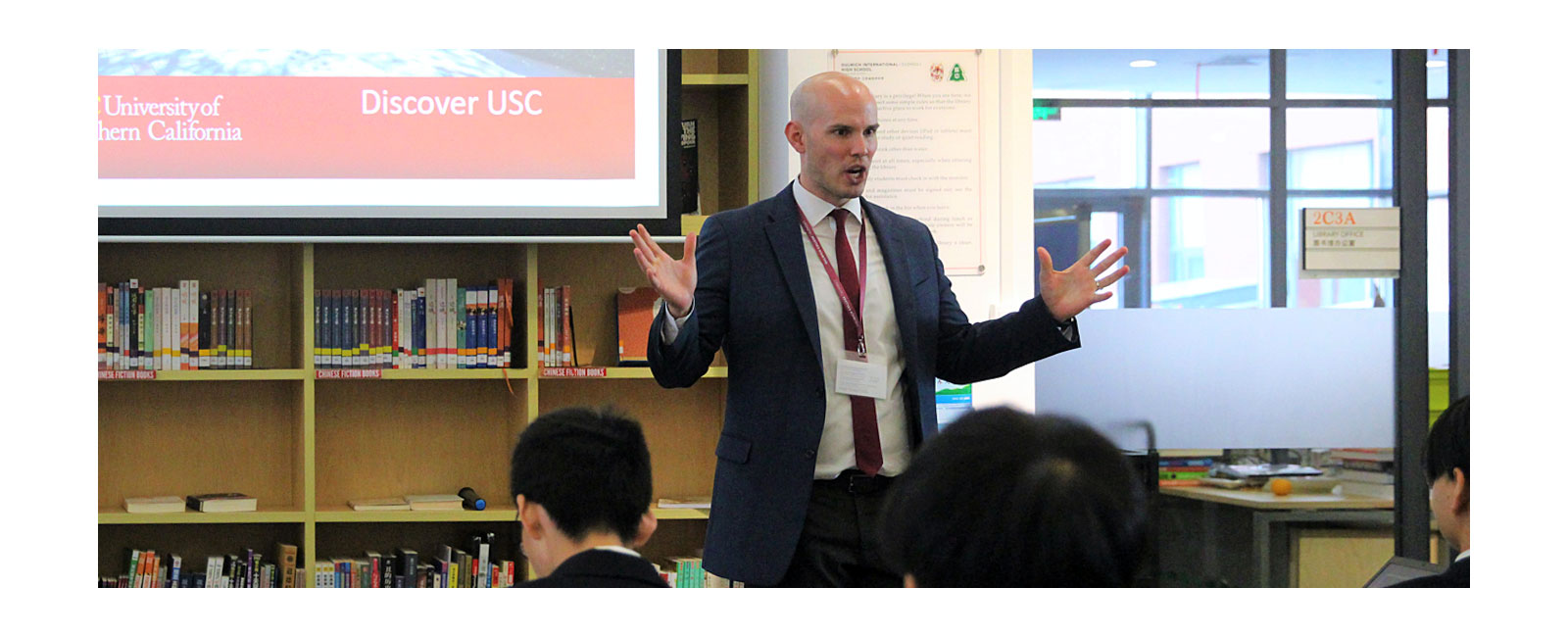 The University of Southern California (USC)
All students at DHSZ expect to attend universities outside of China and we take great care in preparing our students for their university applications. The university application process abroad is considerably more complex than the equivalent process in China; all our students attend classes and workshops that prepare them thoroughly to make informed best choices about the next stage of their educational journey.
DHSZ is the safe bridge for our students to university and we have a team of expert university counsellors to provide students and their parents with specific careers advice, practical help, and support. From the time each student joins DHSZ, our counsellors work with them on a regular basis to map out an individual plan to achieve a university place that fits their aims and suits their abilities. Our counsellors spend time with each student and their parents in individual sessions during the application process. Parents are also provided with support and information that helps them to become actively involved in the process.
We hold various information sessions throughout the year and counsellors are available to talk to parents face-to-face on an appointment basis or by phone. By the end of Year 12, students will have researched numerous universities, they will have also gained skills in big data, analytical thinking and applying that knowledge in self-reflective exercises.